The Last Leg: Football Drinking Game (PRE-ORDER)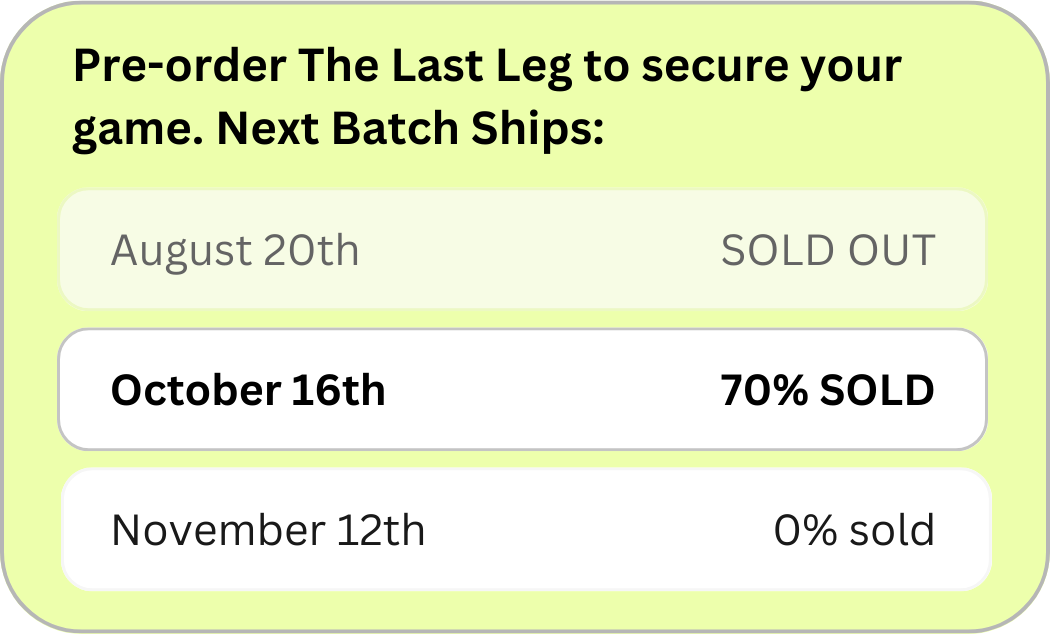 Invite your friends, put on the game, grab some drinks, and play The Last Leg! Turn any football game into a fun drinking game. From having to take a drink for an incomplete pass to having to take a shot for an interception, you are guaranteed to have a great game!
😂 Make any game fun to watch
🍻 Get drunk with your friends
🏈 Works with any College and NFL game
How To Play
The Last Leg is extremely simple to play! Simply follow the rules below: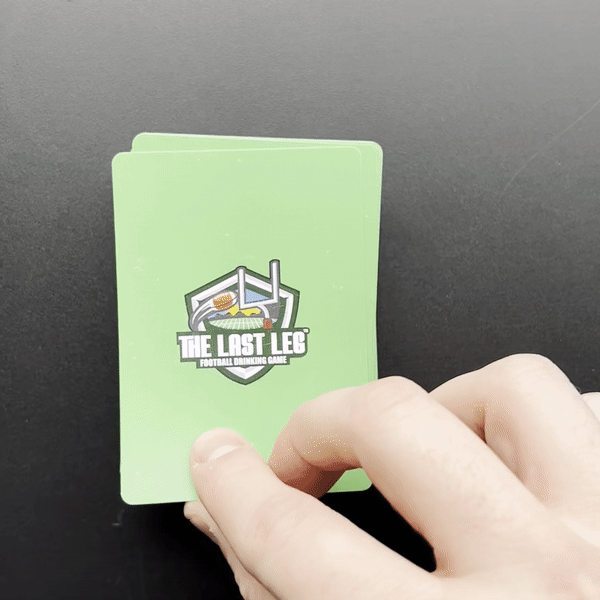 Step 1
Before the game starts, shuffle the deck and deal each player 5 cards.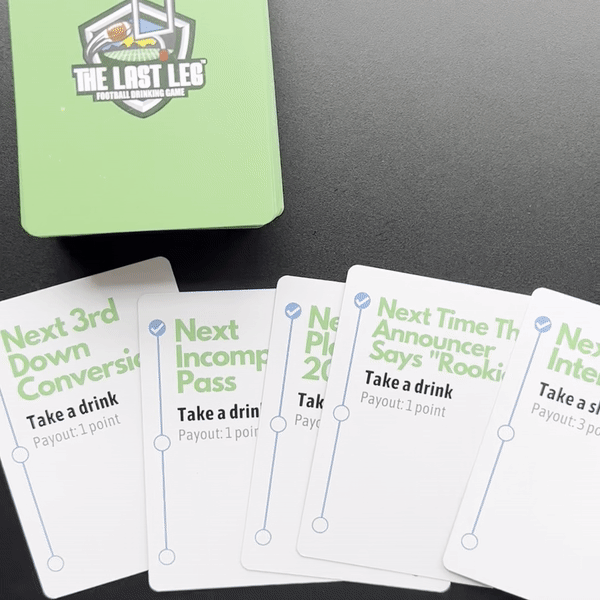 Step 2
Each card includes an event that can occur during a game, a punishment, and a payout. If the event shown on the card occurs, the player must drink the punishment, place the card to the side, and draw a new card from the deck.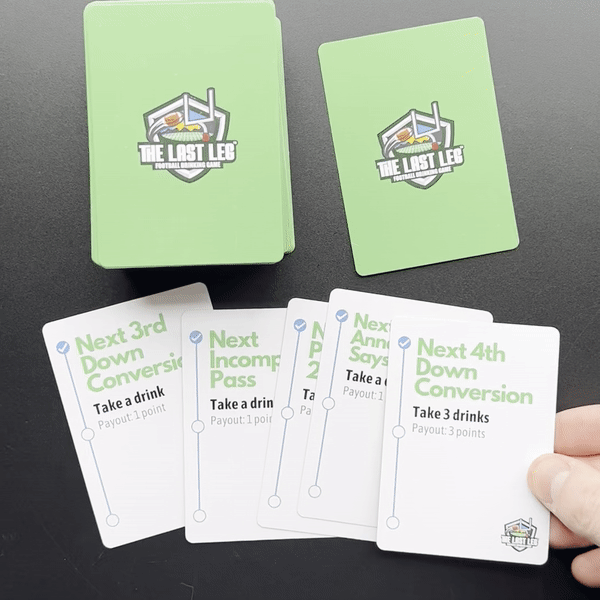 Step 3
At the end of the game, each player must add up their total points. The player with the most points wins!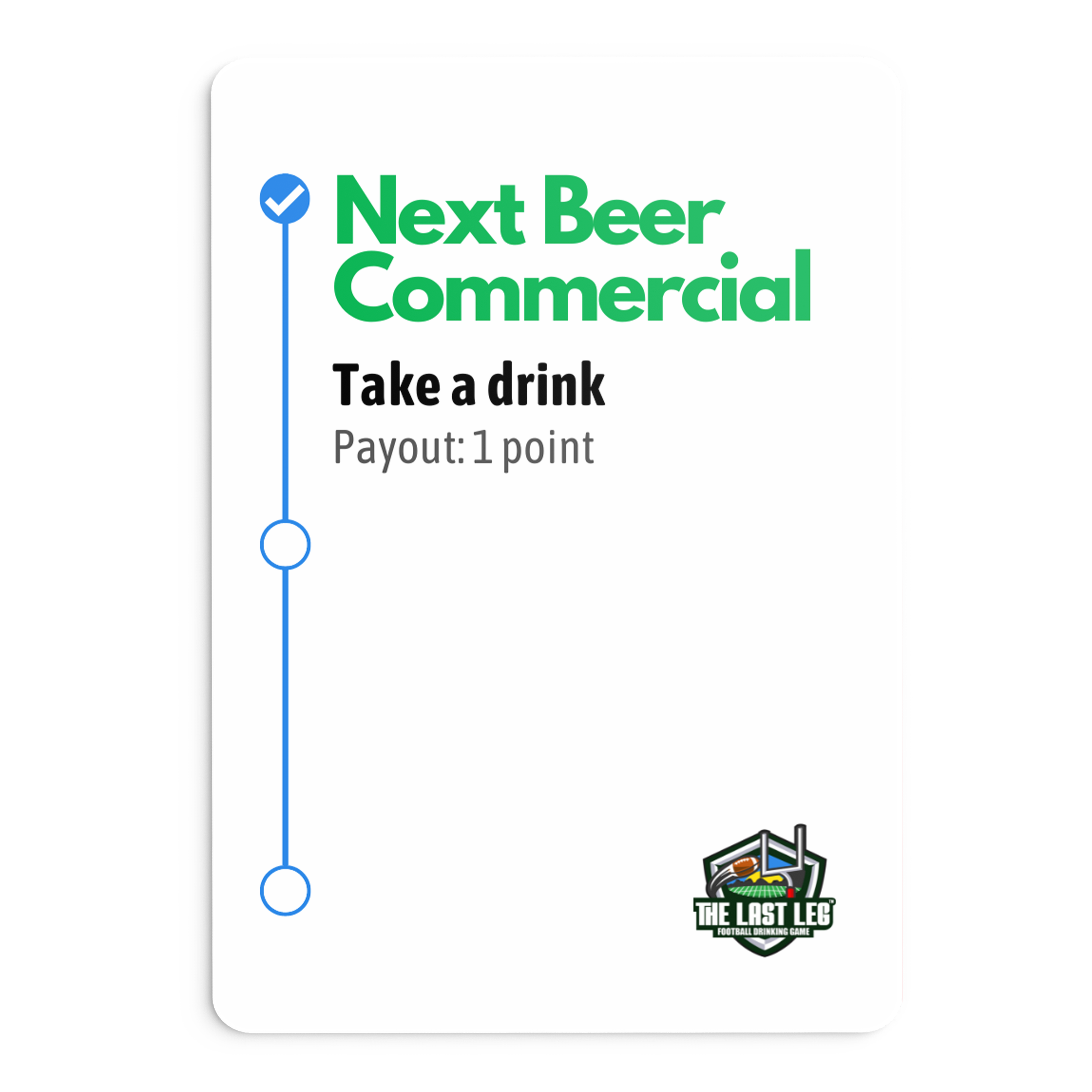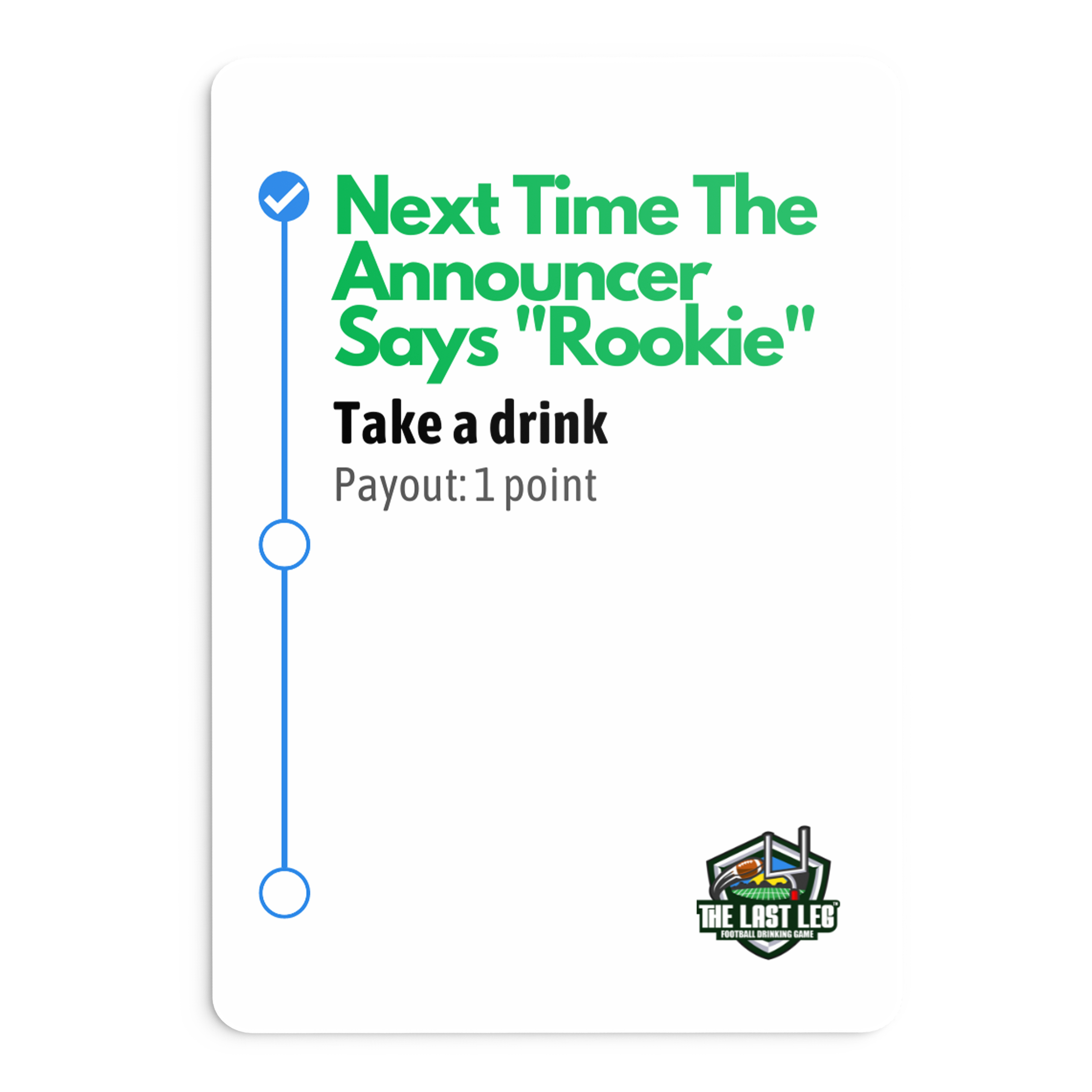 100 Cards
There are tons of cards that have to do with specific things that happen during the game such as a third down conversion, touchdown, first down, interception, and more!
2+ Players
There are cards that have nothing to do with the actual gameplay such as such as stuff the announcers say, things the referees say, and more!
Tons of Fun
There are cards that have nothing to so with the actual gameplay such as types of commercials, things the camera shows, and more!
What Our Customers Are Saying
Football + Drinking Game = Amazing Time
This game is fun for anyone who likes to drink! I'm not a huge football fan but my family is, so we tried this card game and wow I was even watching the game 😂
A Game Day Must Have!
This game is so much fun! It definitely takes the fun of watching the game to another level!
Playoff Shenanigans
Super fun game during the playoff game, jags chargers, bringing it with to KC for the game next weekend!
This product is rated 4.7 of 5.0 stars.
It has received 178 reviews.
The hit of our weekly tailgates
These have become a highly requested staple for tailgating. Always a great time!
Bad customer service. I didn't get till over a month after. Half of that time was because they had to confirm my address but no one contacted me about that I had to contact them to see why it wasn't sent than after they confirmed it they couldn't even rush ship it so it took another two week before it arrived
Fun times with the friends
This is a really fun game. I will get the hockey one .
Crowd Winner
Used this for the first week of NFL and it was a crowd winner over the guys. Fun time and drinks were flowing