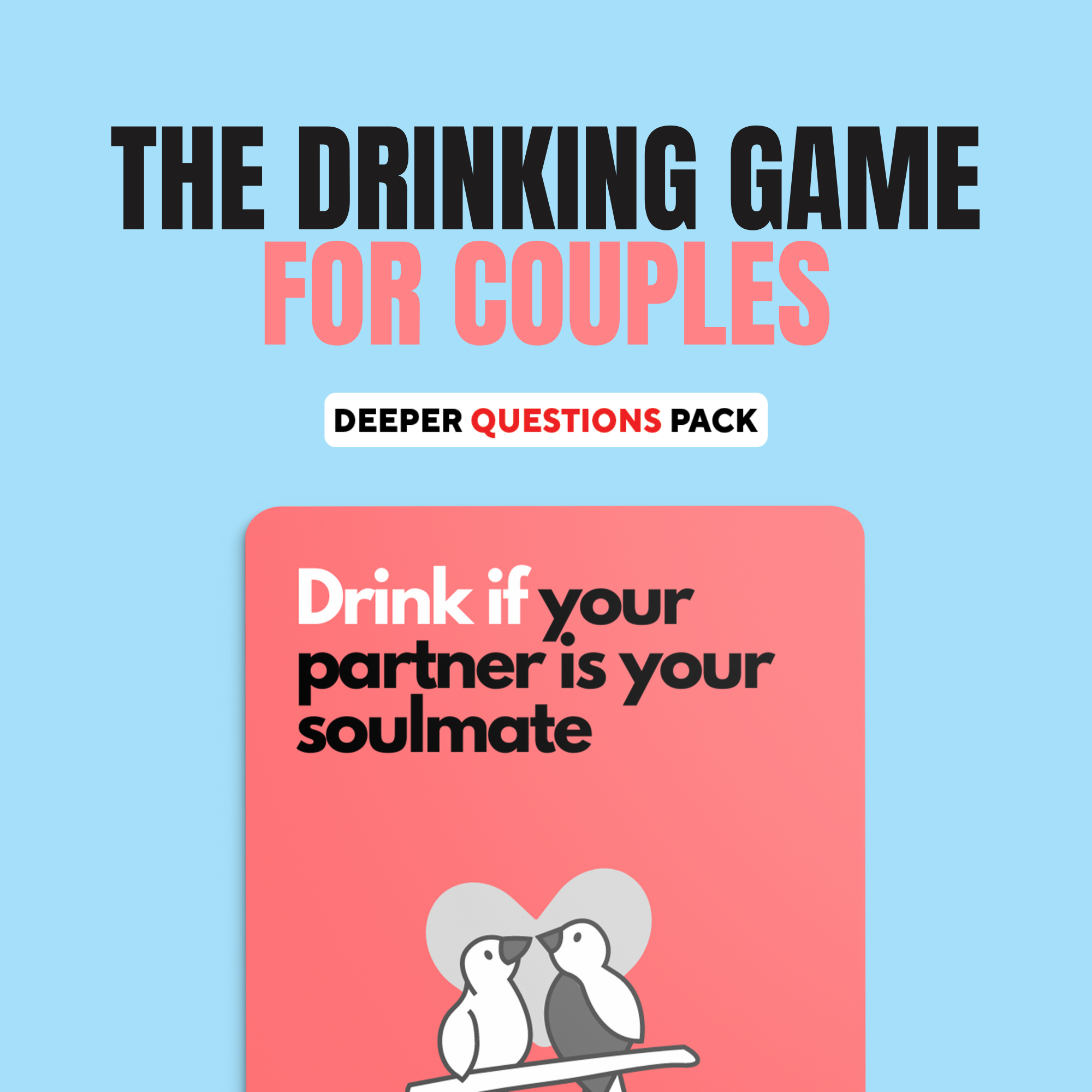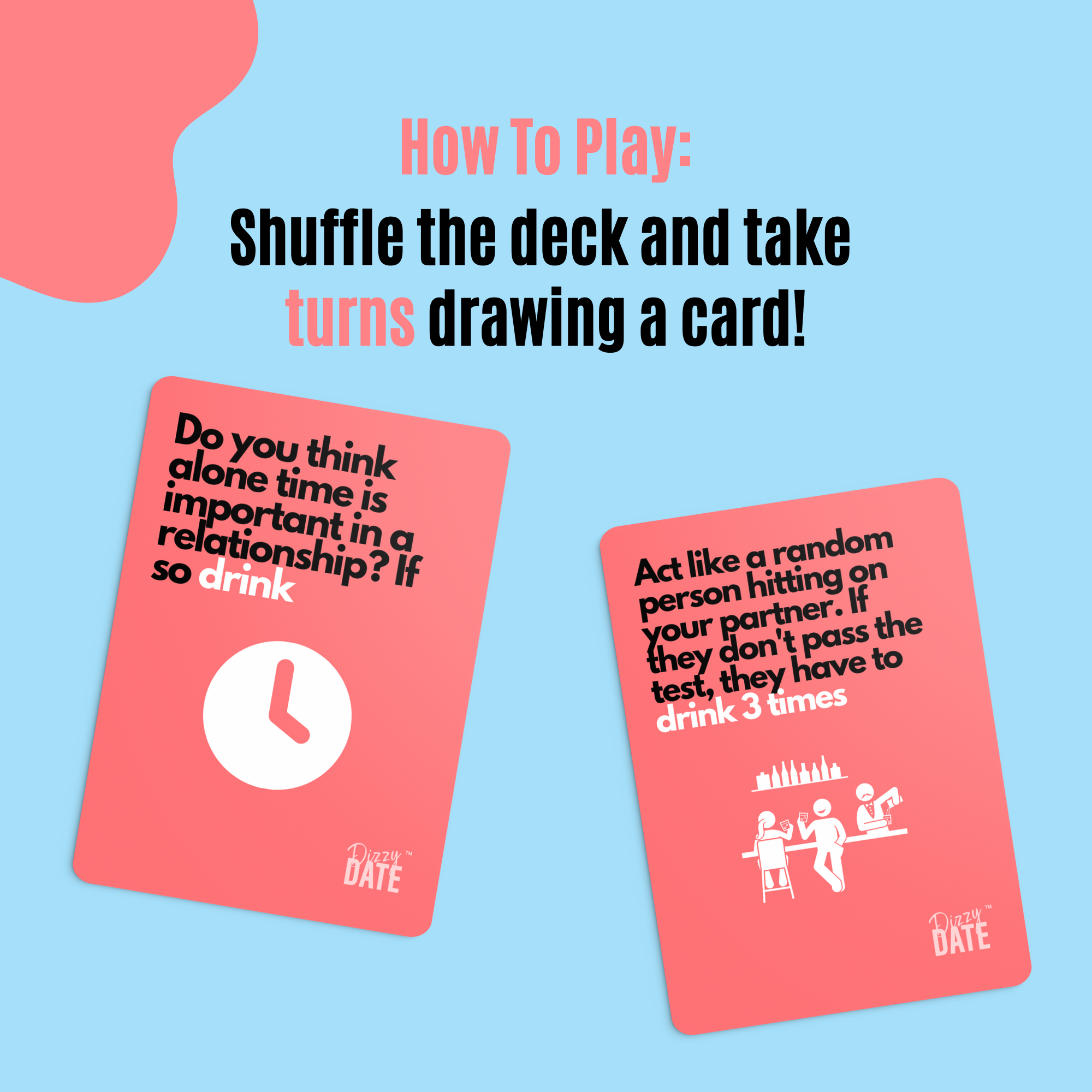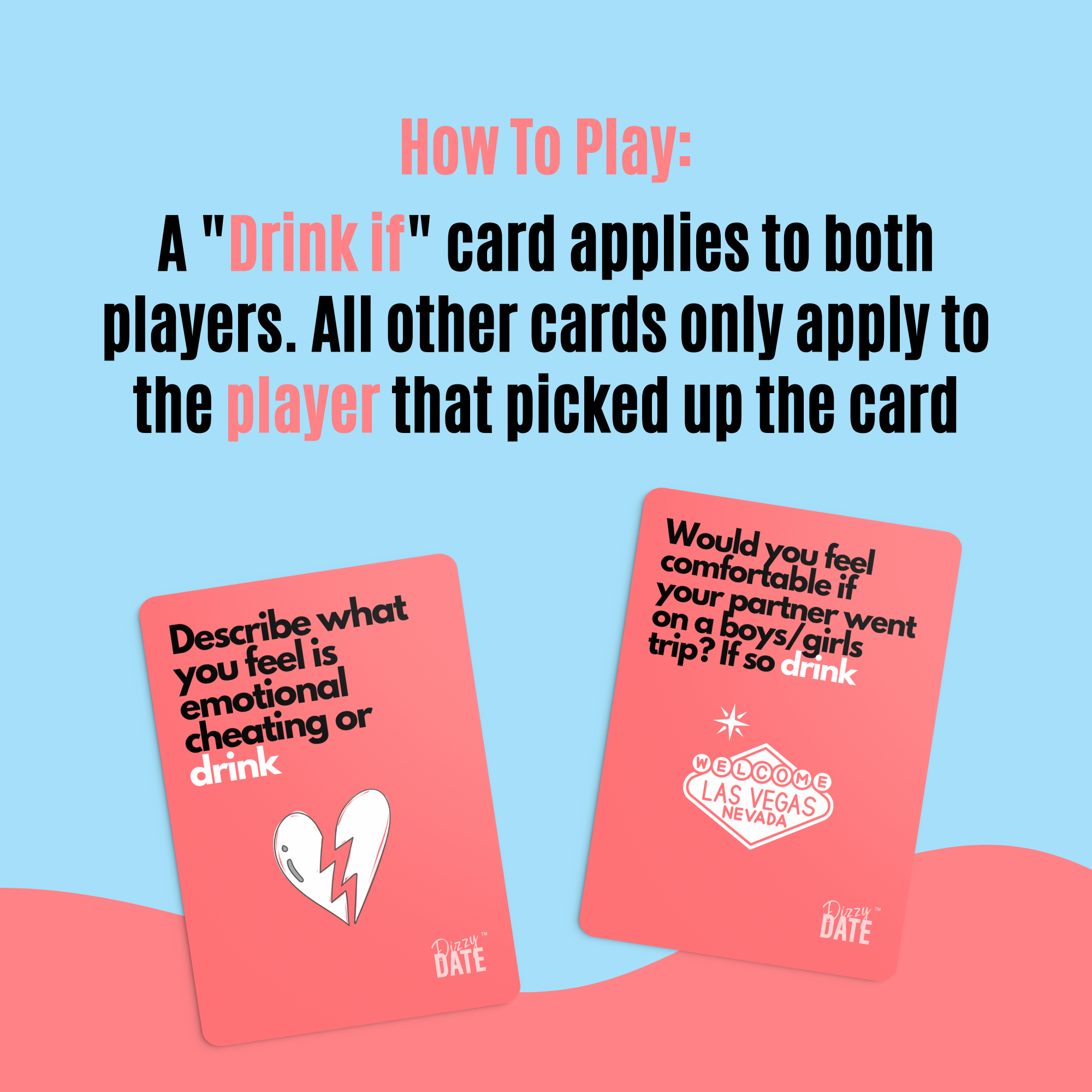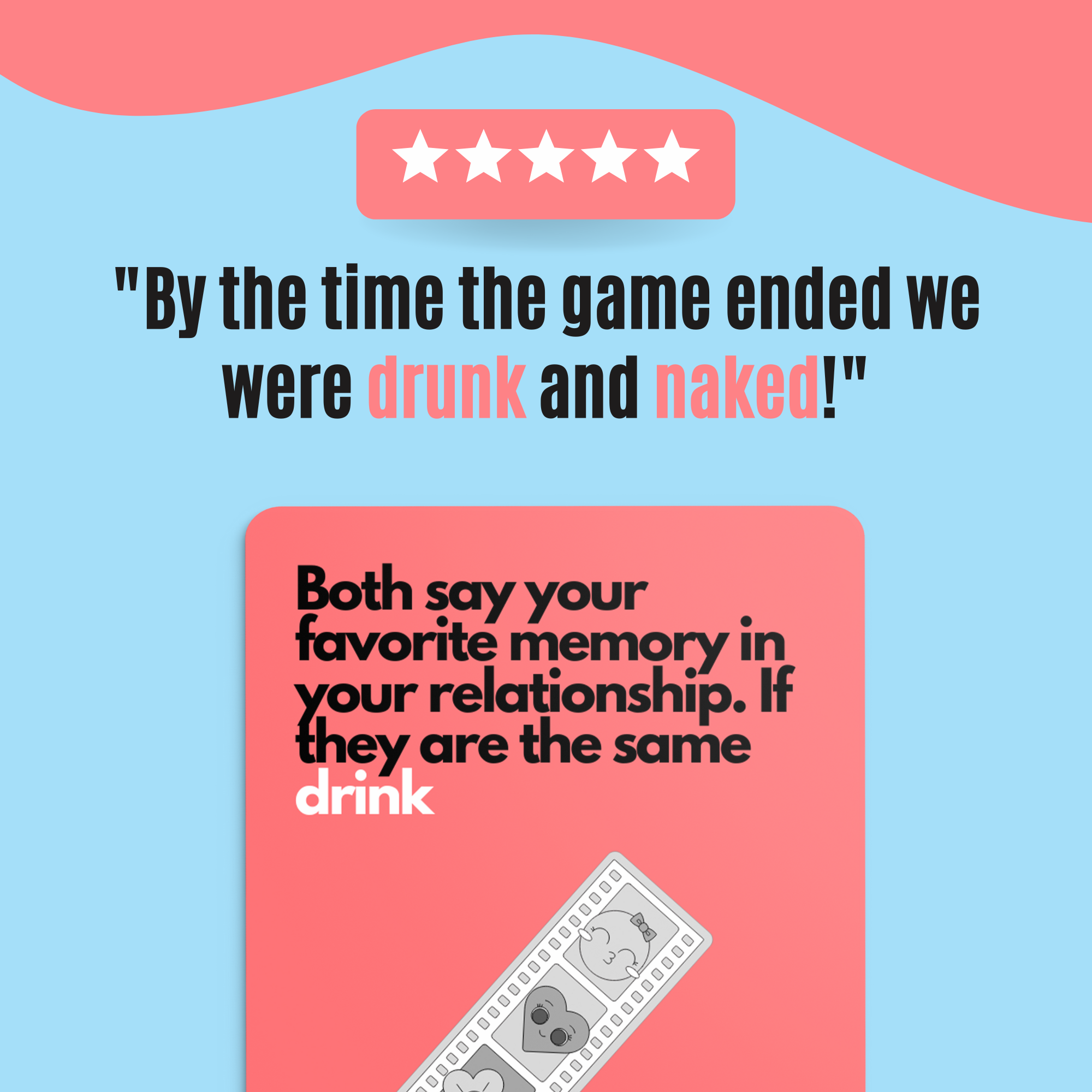 Dizzy Date - Deeper Questions Expansion Pack
📦 Ships from Tennessee, USA.
The perfect game to play with your special someone!
The first expansion pack for the best selling couples drinking game Dizzy Date. The Deeper Questions Pack includes 50 more cards to pair with our original deck.
This pack allows you to get to know your partner on a deeper level while drinking and having fun while you do!
🙋‍♀️ Ask important questions
❤️ Get closer with your partner
😂 Have a blast while you do
How To Play
Dizzy Date is extremely easy to play! Simply follow the rules below:
Shuffle the deck and take turns drawing a card.
A "Drink if" card applies to all players in the game. All other cards (dares, confessions, etc.) only apply to the player that picked up the card unless stated otherwise.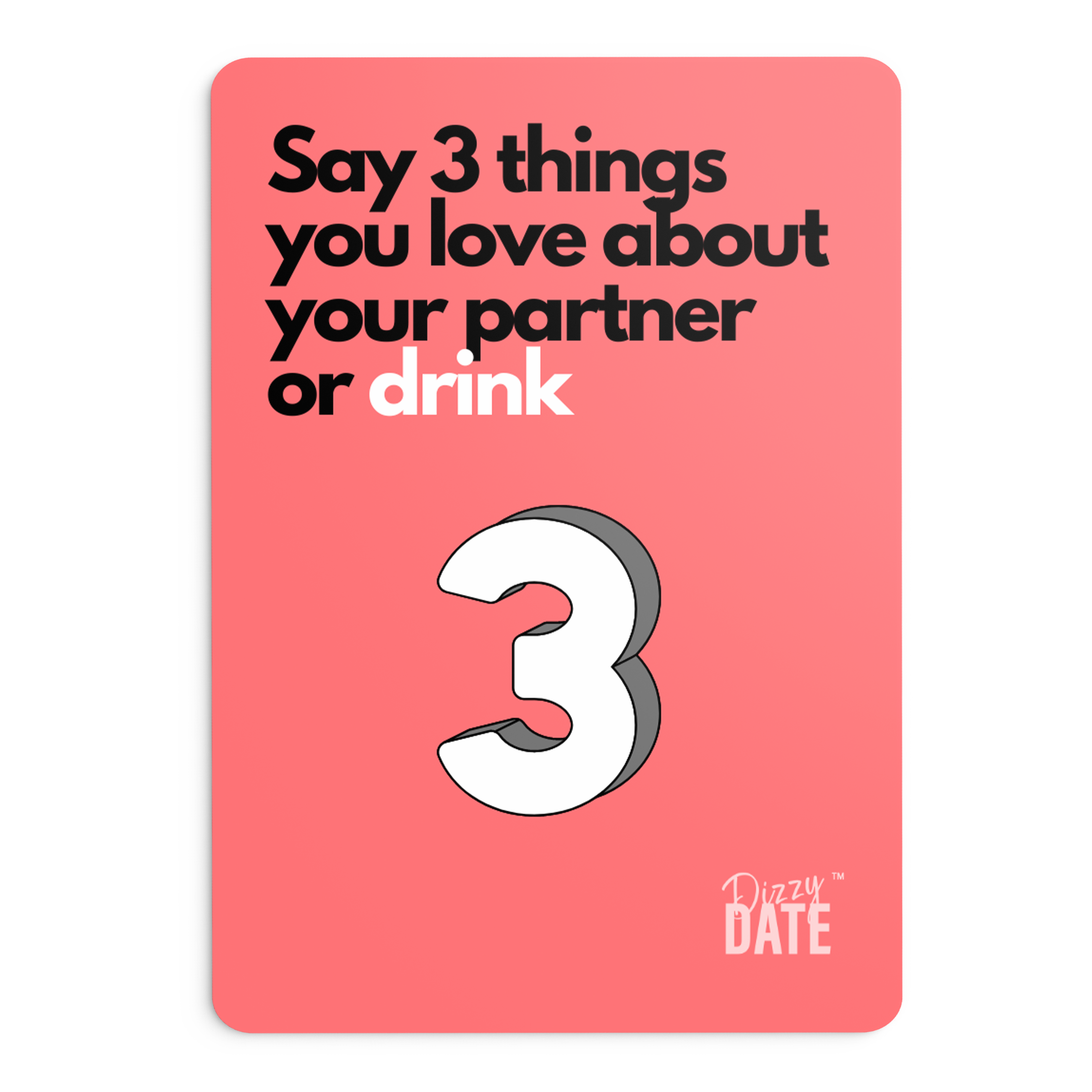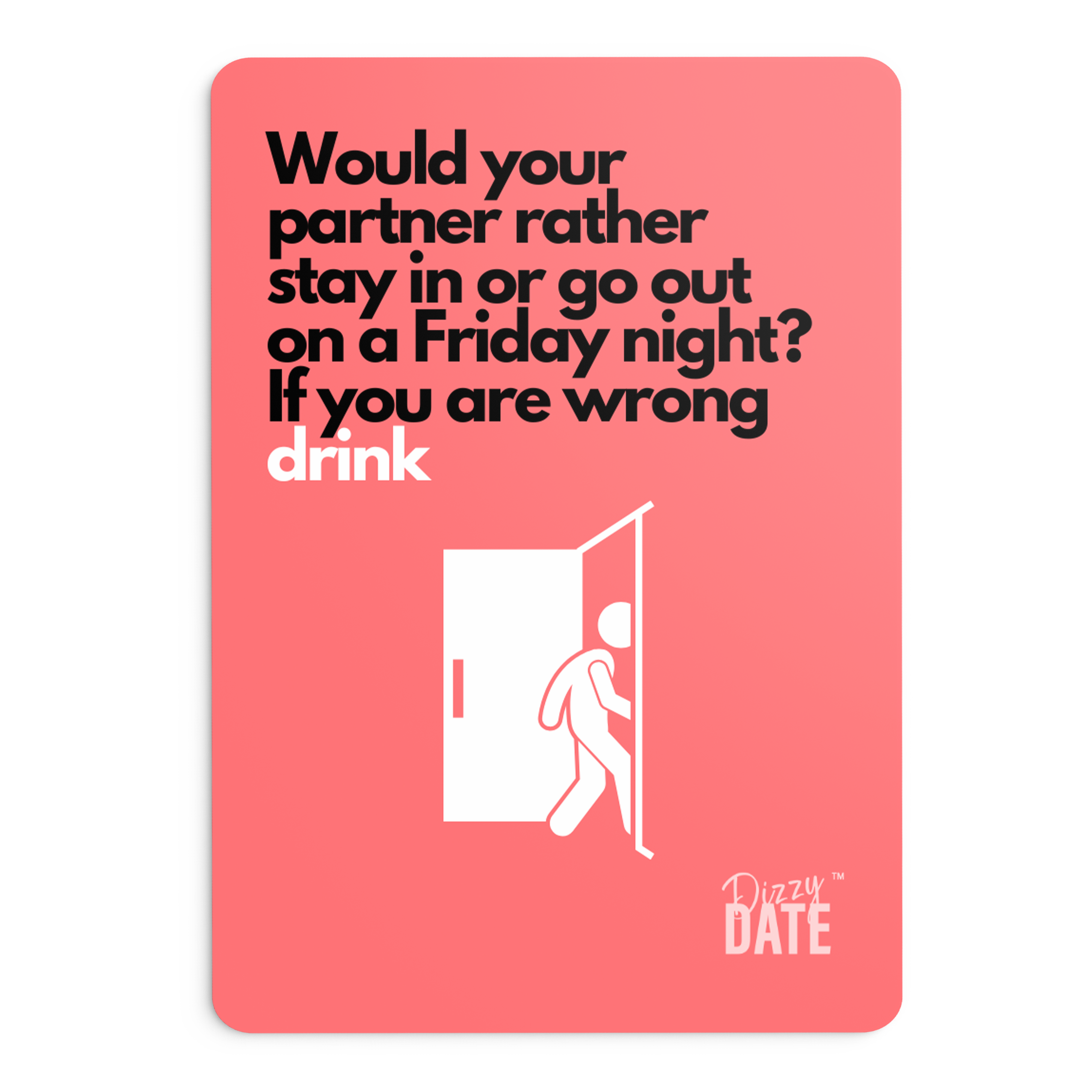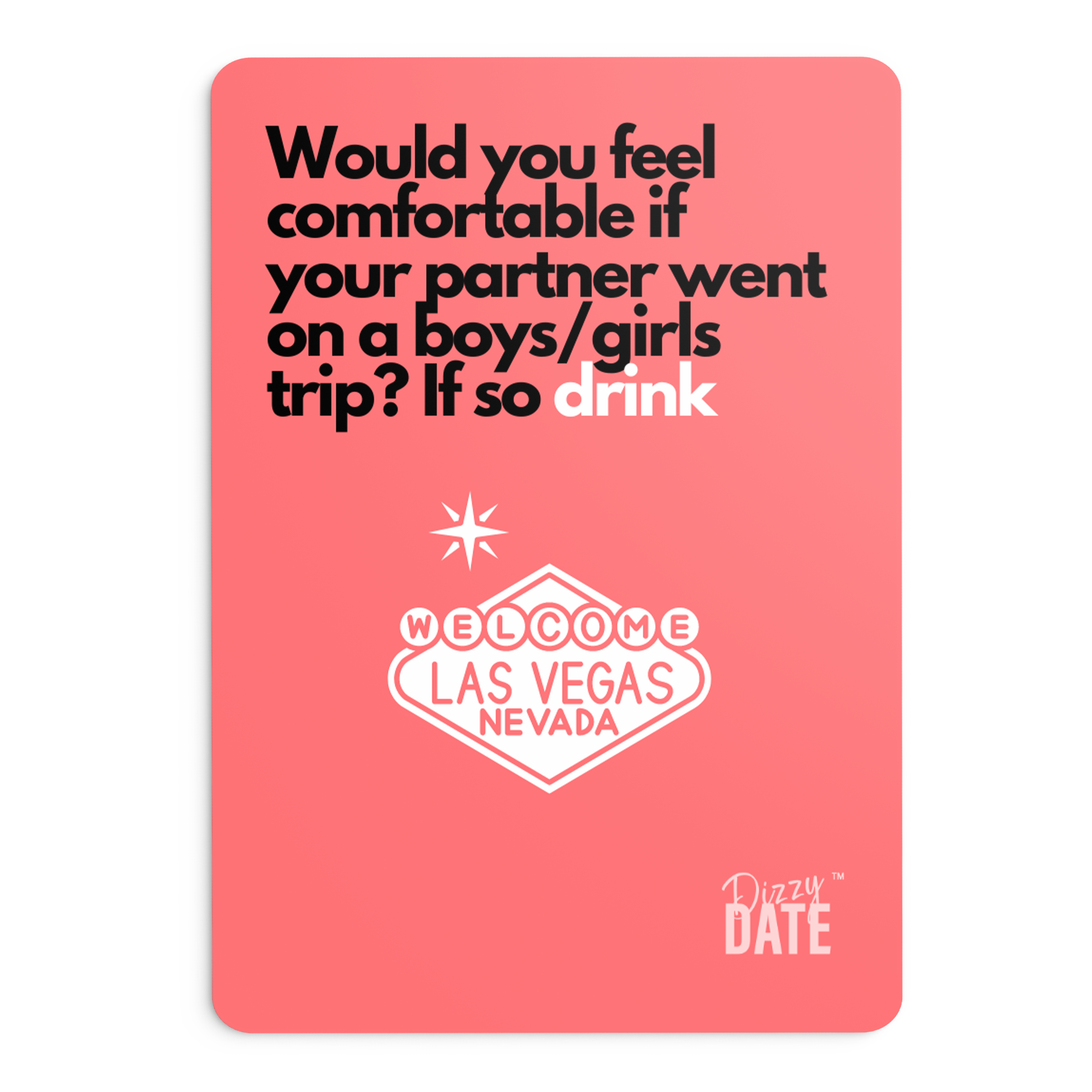 Deeper Questions
This expansion pack features important questions you may have not even known to ask. This expansion pack can assist in creating clear boundaries for one another.
A Fun Date Night
Pairing with the original Dizzy Date deck makes for an amazing date night. You don't even have to leave the house!
Show Your Love
A lot of the cards in this pack allow you to show your partner how much you truly love them!
What Our Customers Are Saying
Takes it to the next level
I love this, gets even deeper. The questions are deeper and really help you get to know who you are dating. Questions I would never think to ask and really should know before getting serious with someone. This helps me find things out I didn't know I needed to know.
Great Date Night
These cards made date night really fun. It was different and great for starting conversations and being playful together. Definitely recommend if you want to spend time together but going out isn't exactly an option. Spiced up those stay at home dates in a fun playful way.
Fun date night game
Me and my partner enjoyed this game. It was eye opening to learn some things I didn't know about my partner. Try it out for sure.
This product is rated 4.7 of 5.0 stars.
It has received 27 reviews.
Cute , but cards that made almost sens e
It was cute. BF had limited attention span for 'random questions', but he liked the challenges.