Get Notified When Back In Stock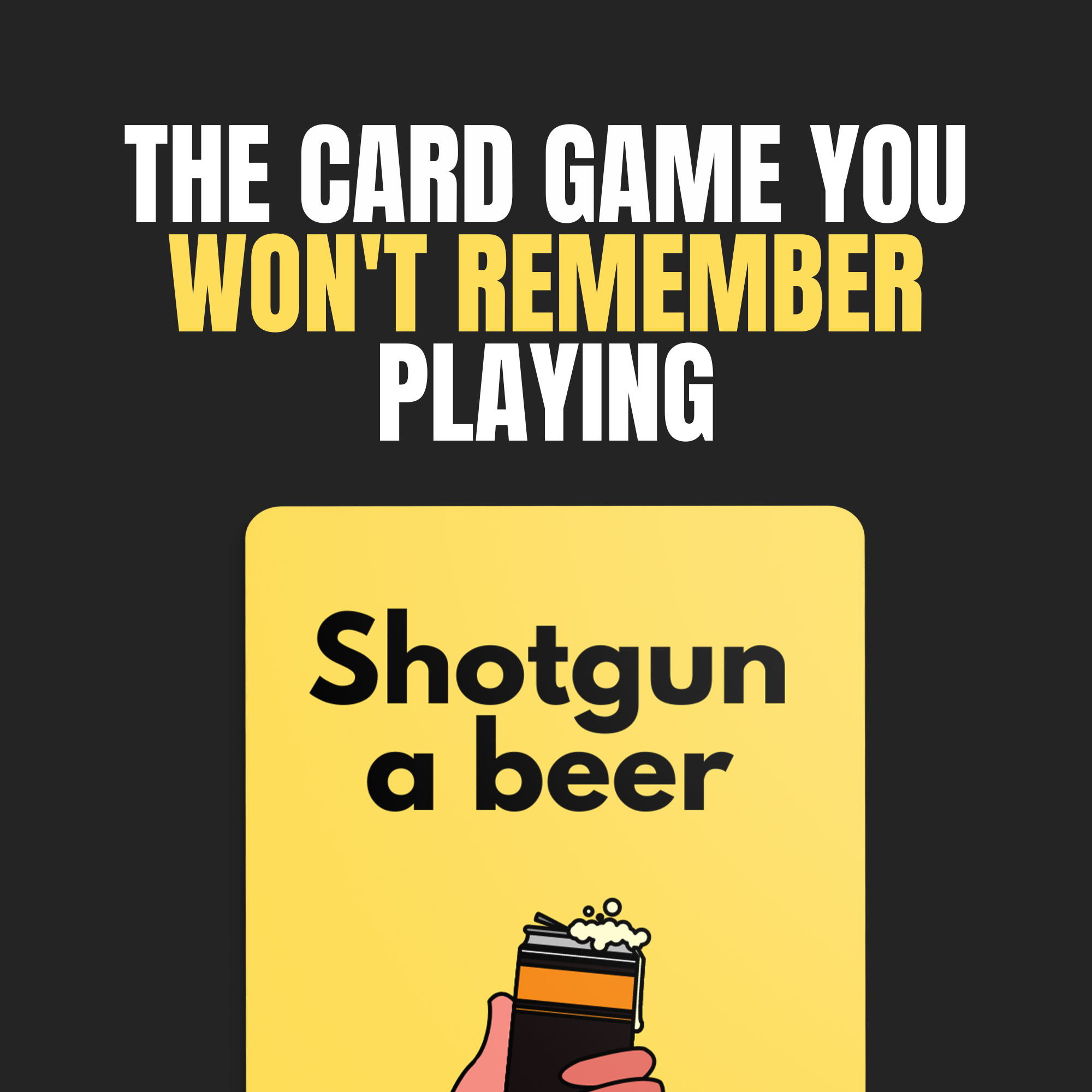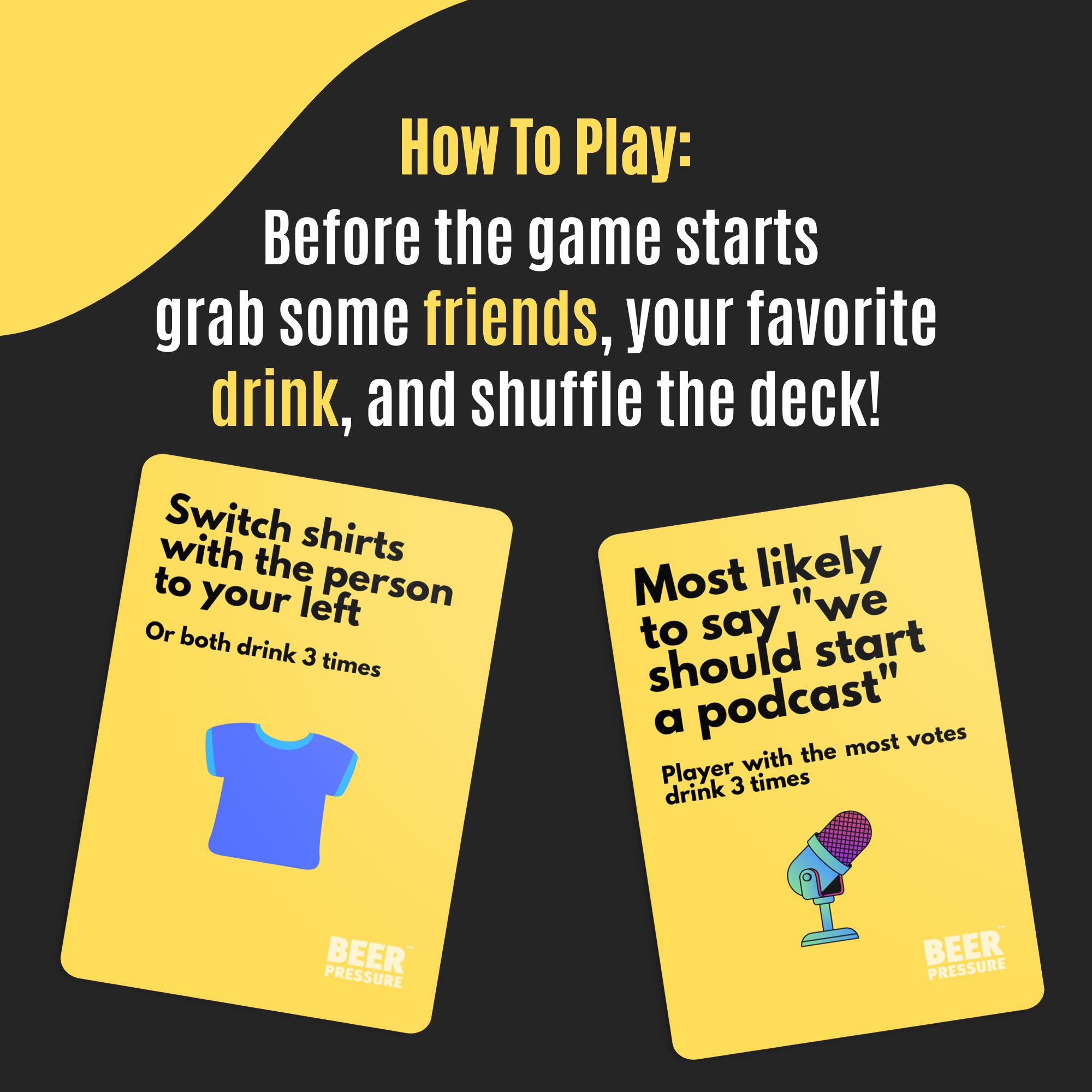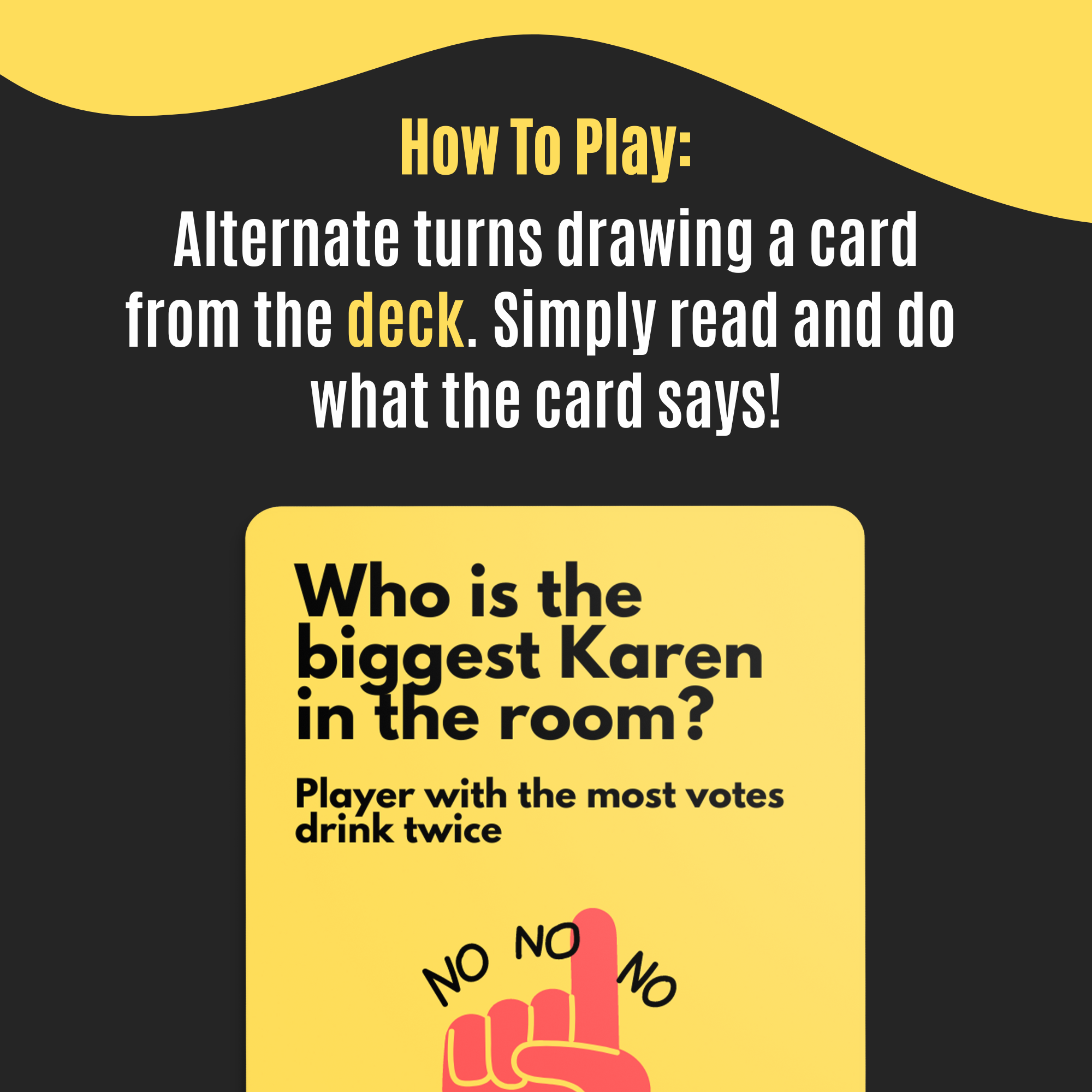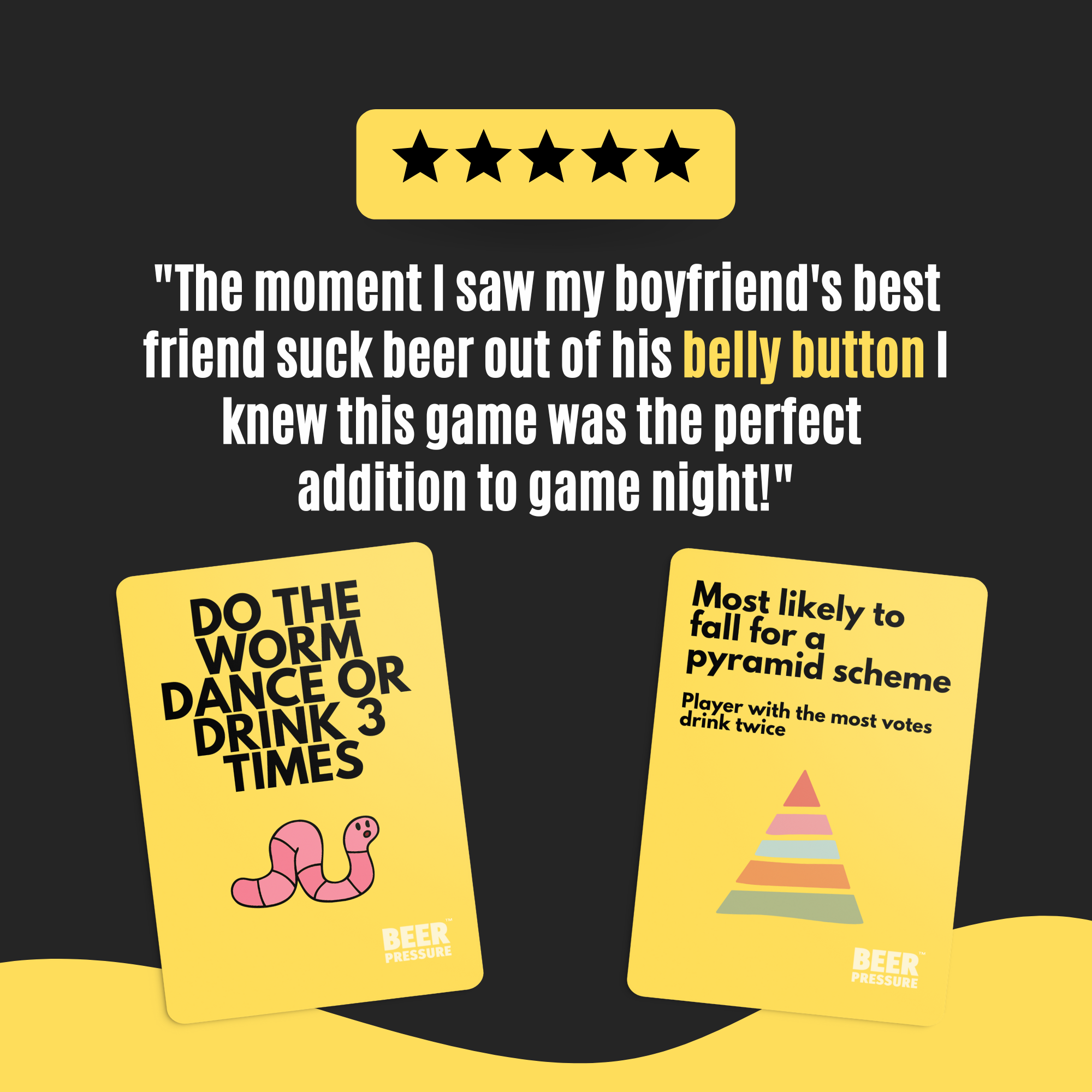 Beer Pressure V2
Sale price
$24.99
Regular price
(/)
The Card Game You Won't Remember Playing
Have a blast playing Beer Pressure at any occasion!
Beer Pressure is the all new drinking game that tops all competitors. Don't get stuck doing dumb ass dares and social media posts like other games. Beer Pressure includes 100 original playing cards with drinking activities that will make your parties the best!
🎉 Perfect for parties, pregames, birthdays, and more
😂 Have a blast playing it with your friends
🍻 Will definitely get you drunk
How To Play
Beer Pressure is extremely easy to play! Simply follow the rules below:
Before the game starts, grab some friends, your favorite drink, and shuffle the deck.
Sit in a circle and take turns drawing cards from the deck. Simply read what the card says and follow the instructions. Each card is an individual task unless stated otherwise.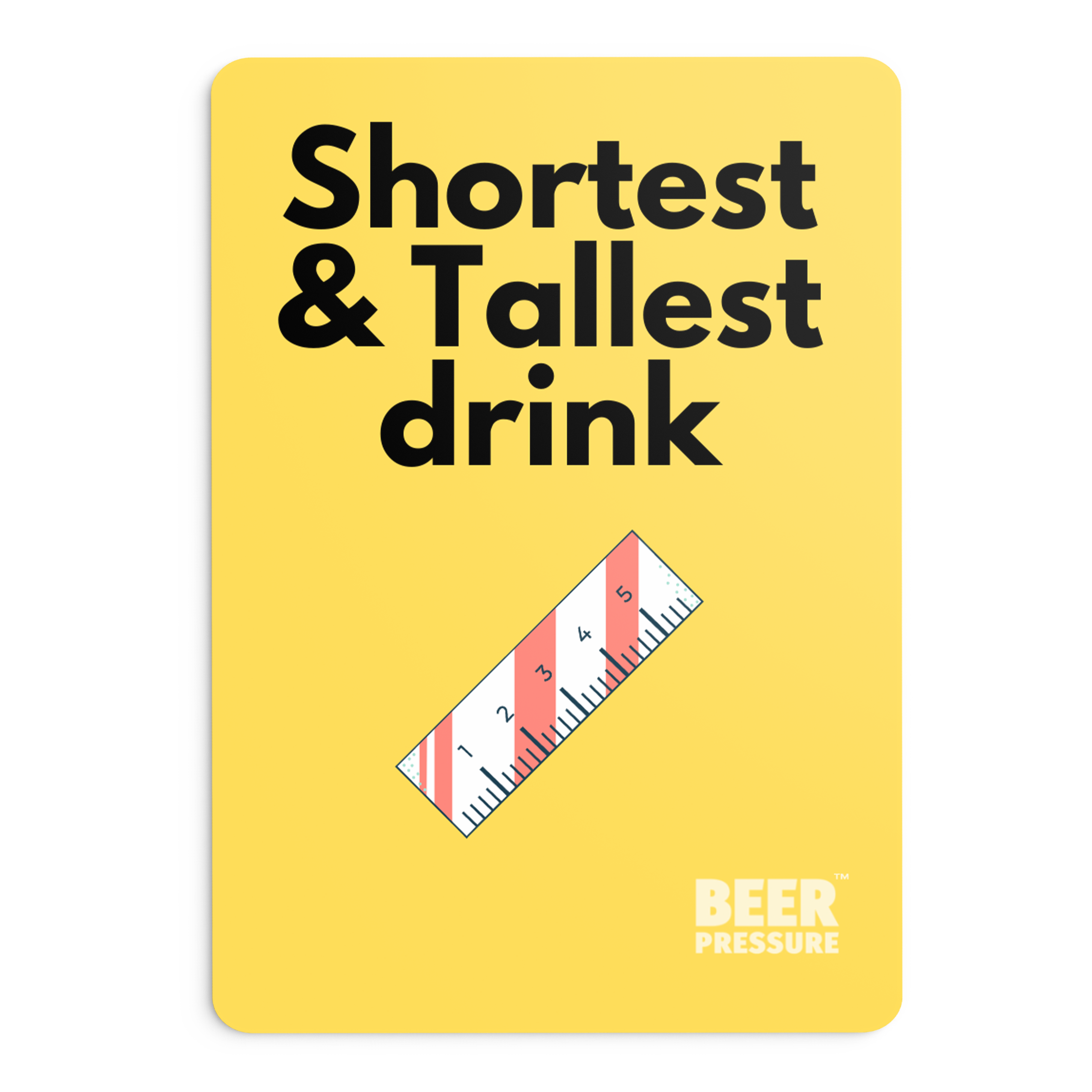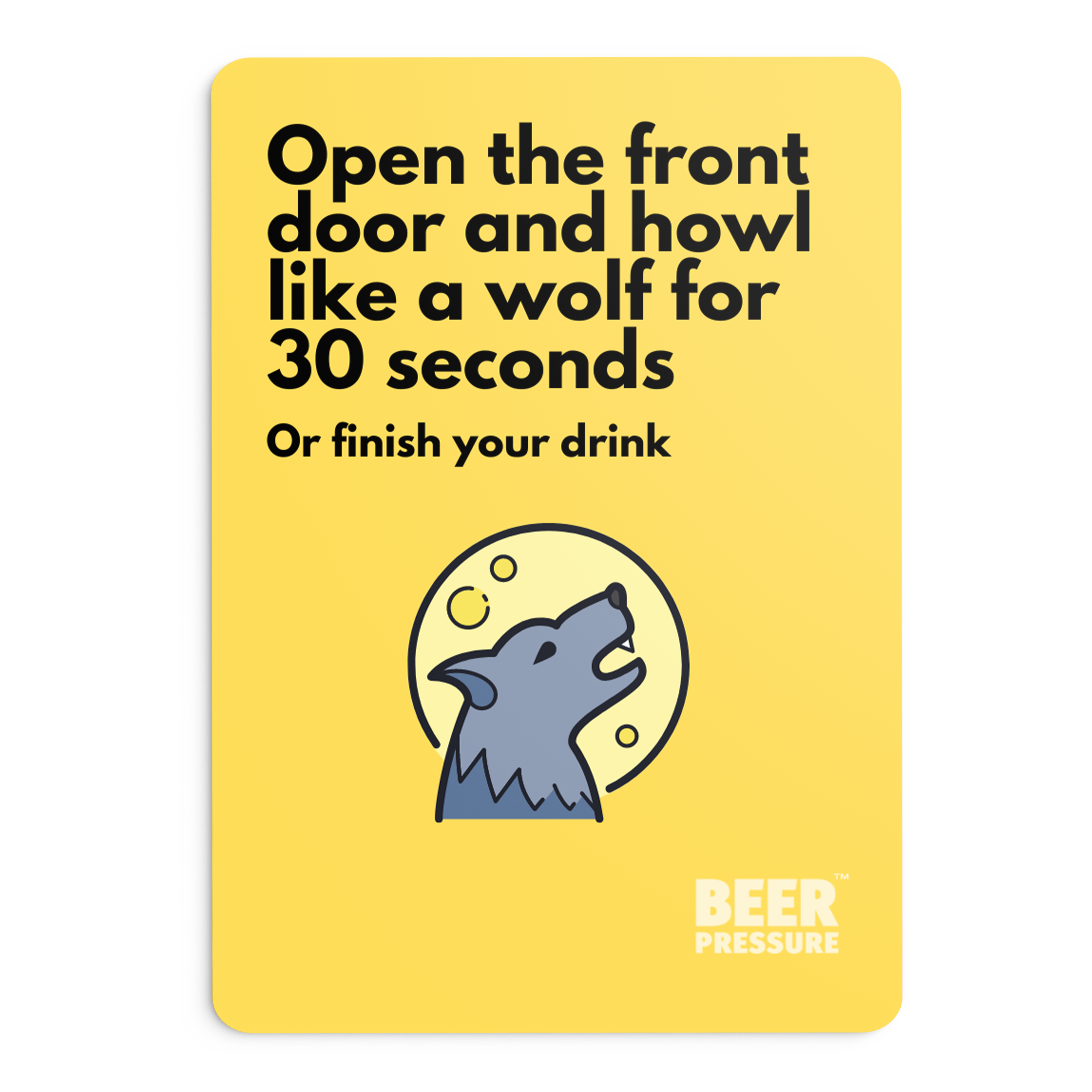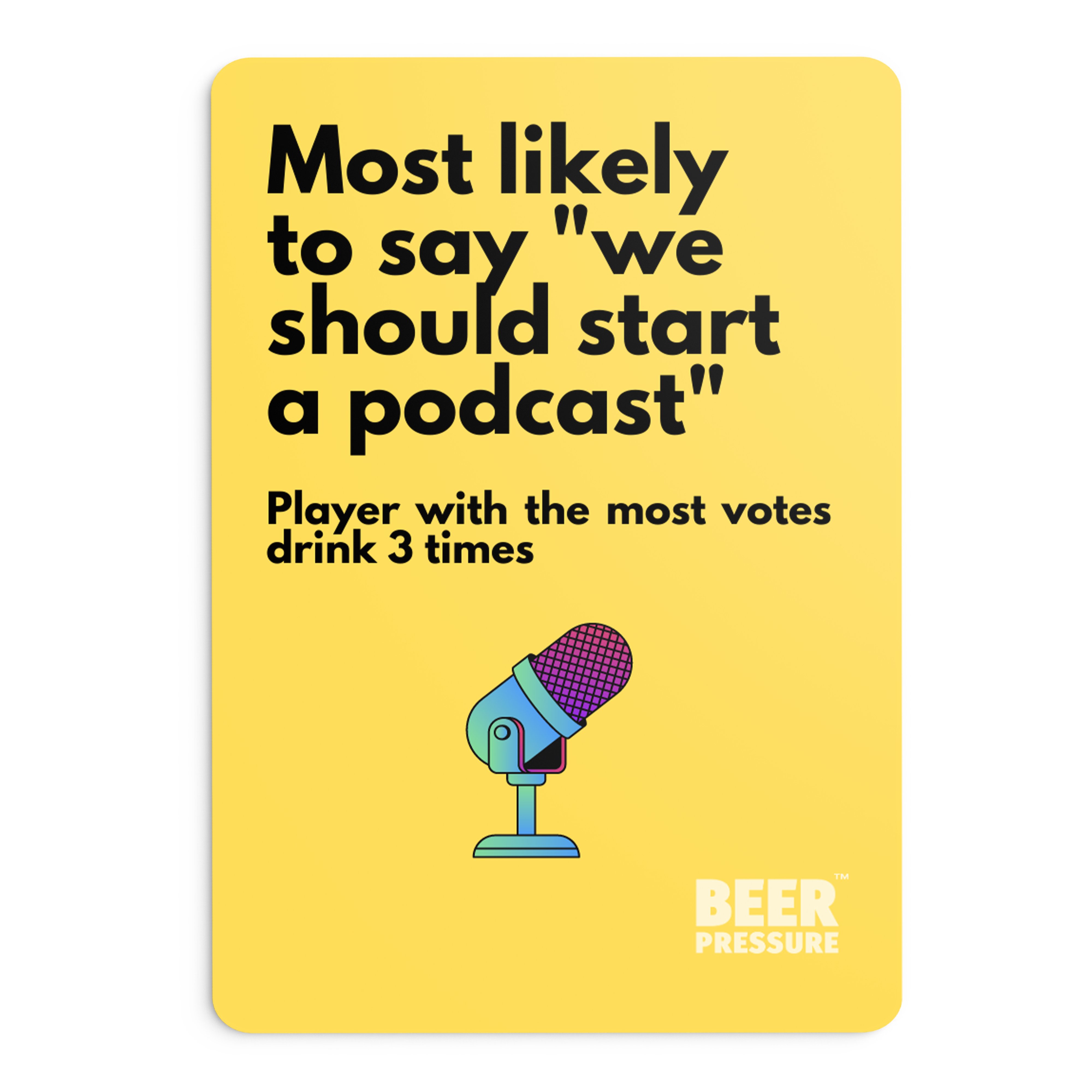 Vote On Your Friends
There are cards where you and your friends get to vote on who relates to the card the most. Whoever has the most votes, drinks!
Fun Dares
There are a ton of fun dares like singing a song, doing the worm dance, switching shirts with another player and more!
Get Drunk
There are tons of cards that have people drinking no matter what. Whether its shortest and tallest, youngest and oldest, or even everyone drink!
What Our Customers Are Saying
 So much fun and it doesn't get boring
One thing I love about this game is that there isn't ridiculously long cards to read. Once my friends and I get to feeling a little too good reading such long texts gets tiring and boring. This game makes it super easy to stay entertained and engaged. 10/10
A great time
I've bought a few different drinking games and I feel like this game is just right not to innocent but not to Raunchy. You can play with friends or with people you just meet.
Love it!!!
Played this game for the first time last night and it was FANTASTIC! Wide varieties of cards that had us all laughing and having a great time the whole night! Cant wait to play it again!
This product is rated 4.9 of 5.0 stars.
It has received 162 reviews.
J
Jasmine Bradford
(Seattle, WA)
Awesome!
This game is so fun! I'm glad I bought it. It's such a great addition to game night!
A
Aidan Barber
(Mandurah, WA)
FIRE Party idea
My friends and I purchased this game for our pre games and it did not disappoint!
S
Samantha Olivier
(Detroit, MI)
Awesome game! It was great for our girls weekend! Everyone loved it!
D
Duke Gomez
(Fenton, MI)
This game is too fun!
The best party game I have ever played. When I say buy it now I mean it!