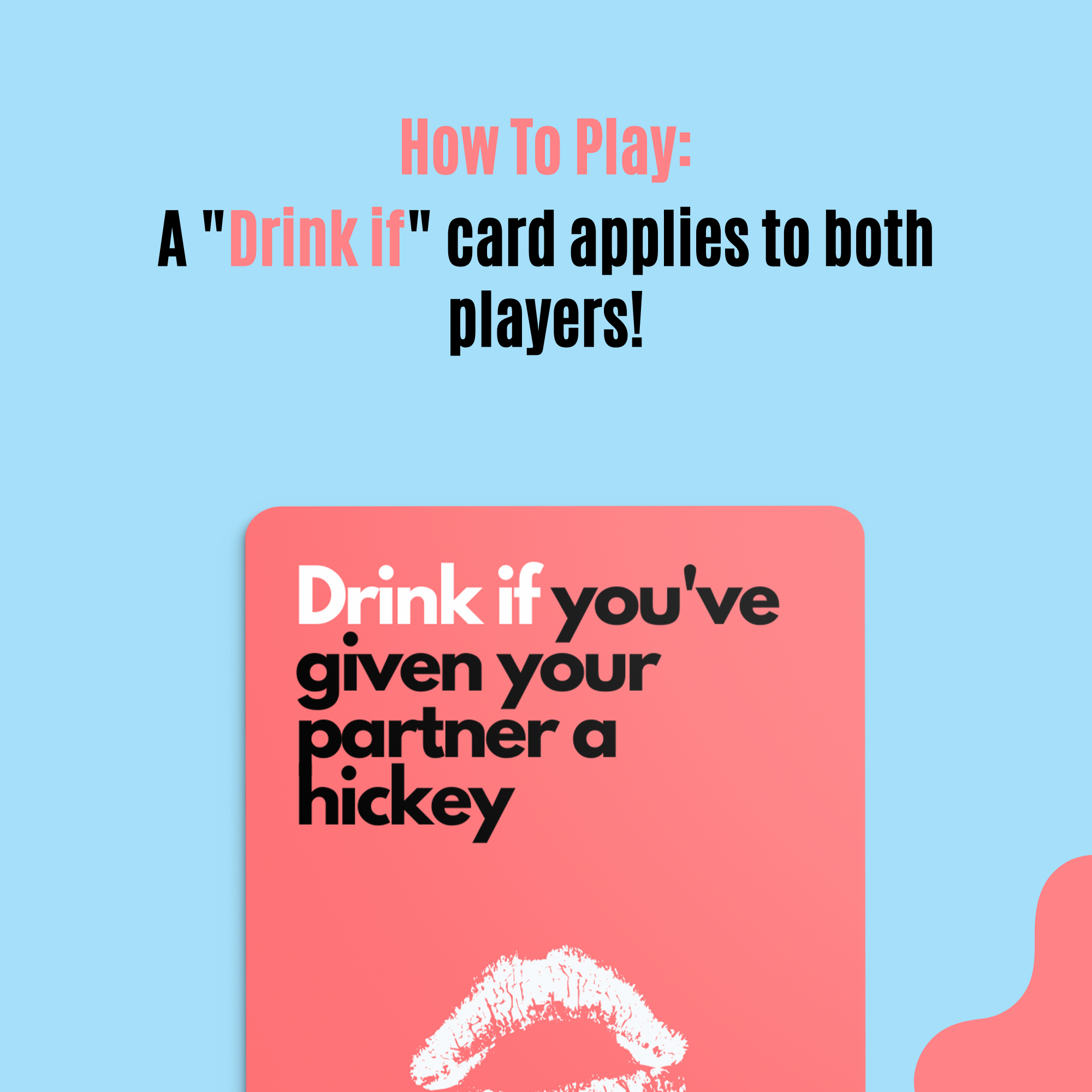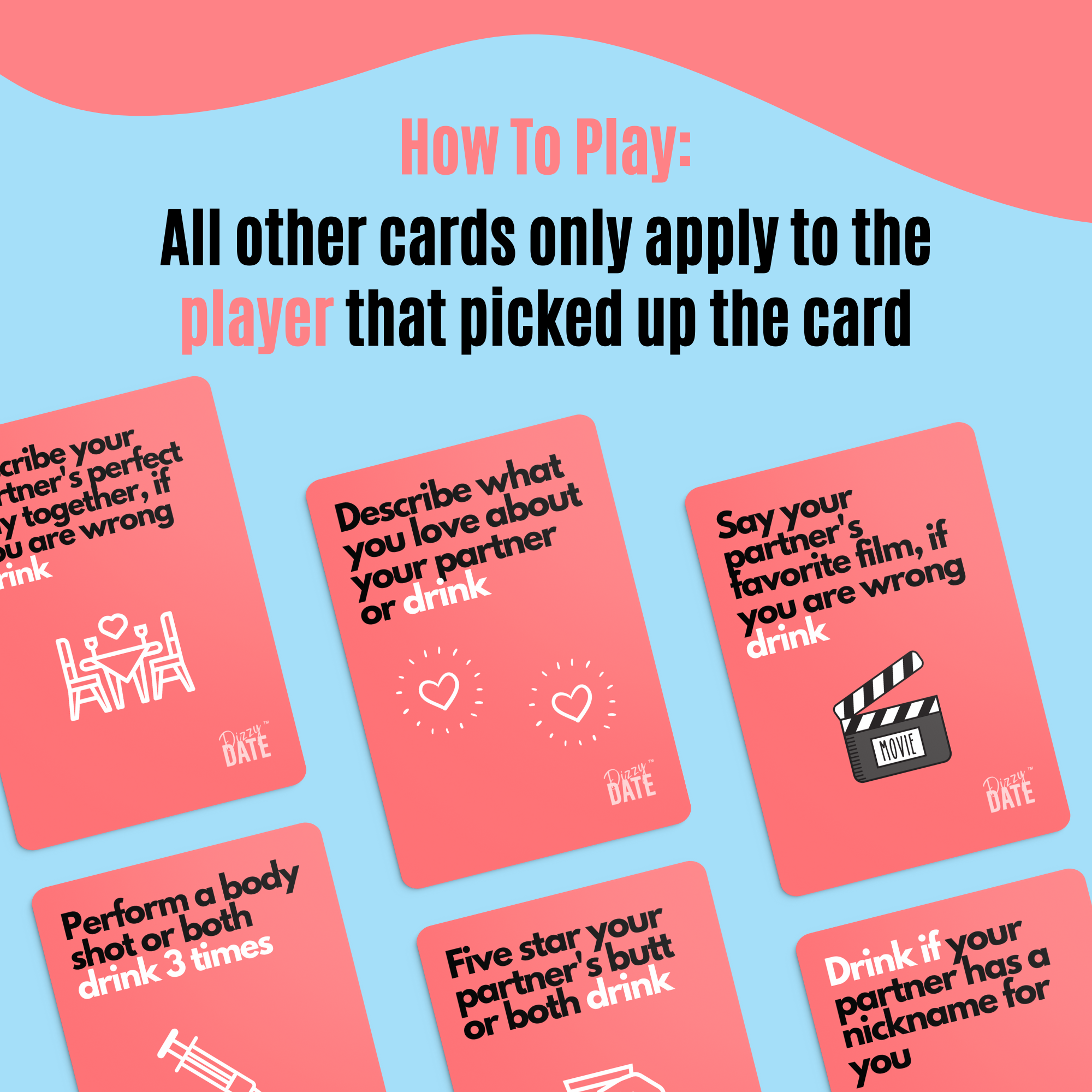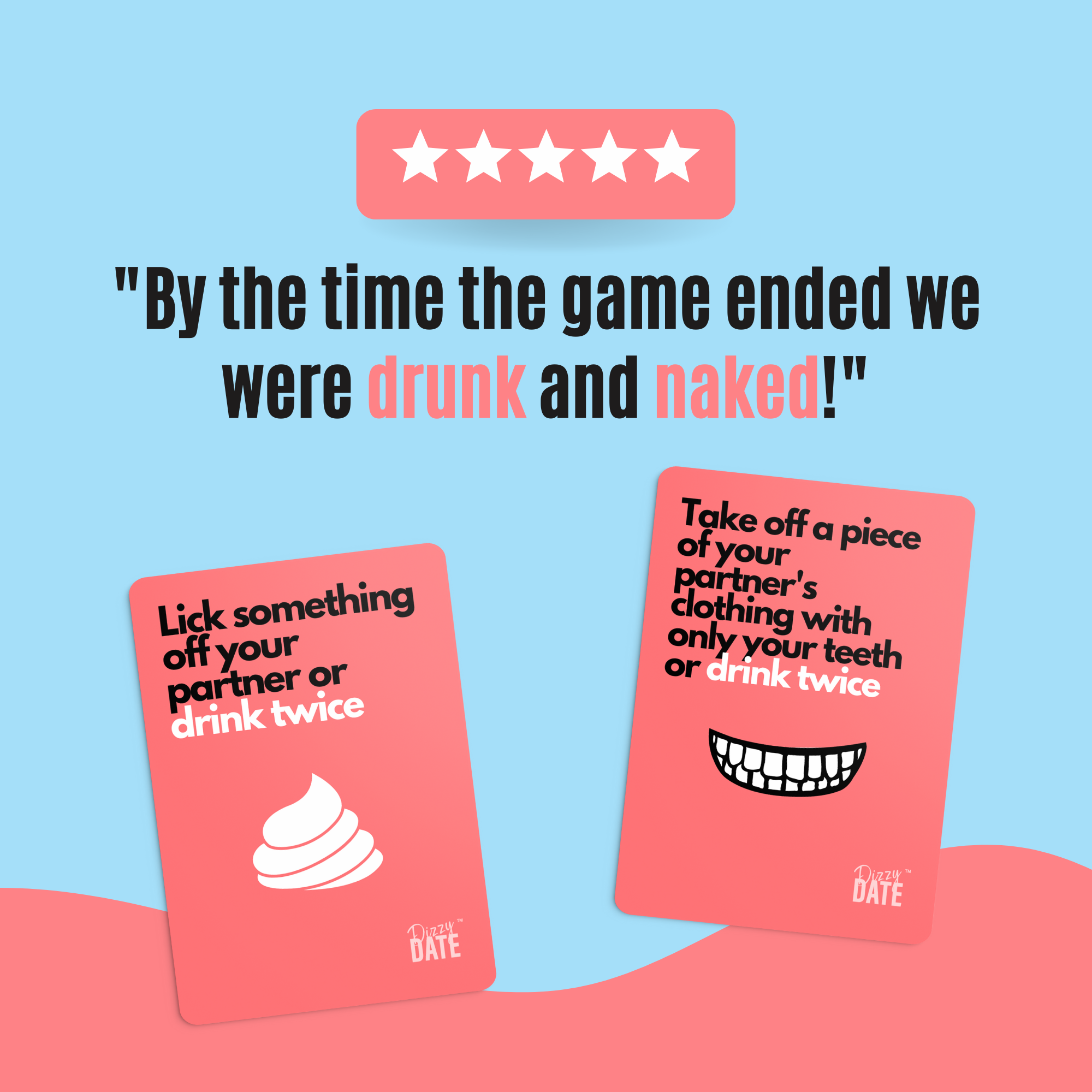 Dizzy Date
The perfect game to play with your special someone!
The best drinking game for couples! Dizzy Date is a 100 card couples game to spice up your date night!
😏 Spice up your date night
🍻 Get drunk with your partner
😂 Have a blast playing with your partner
How To Play
Dizzy Date is extremely easy to play! Simply follow the rules below: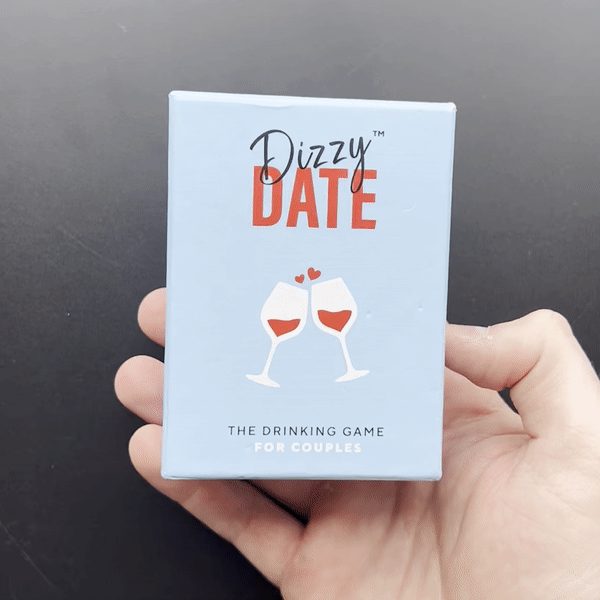 Step 1
Shuffle the deck and take turns drawing a card.
Step 2
If you draw a "Drink if" card, it applies to both of you.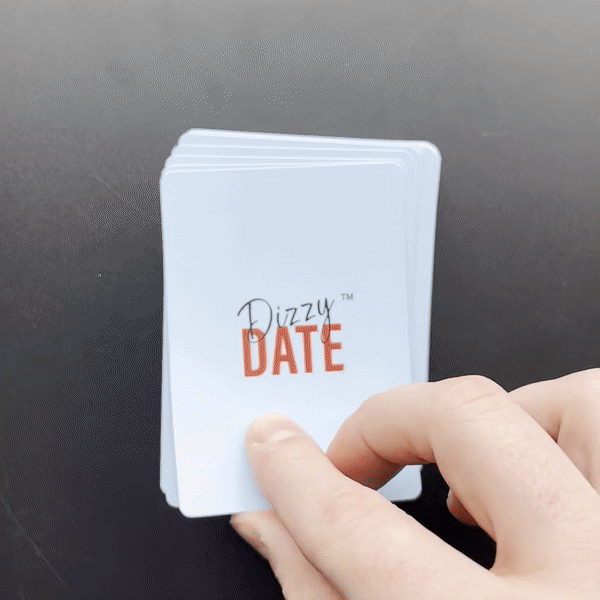 Step 3
All other cards apply to only the player that draws the card unless states otherwise.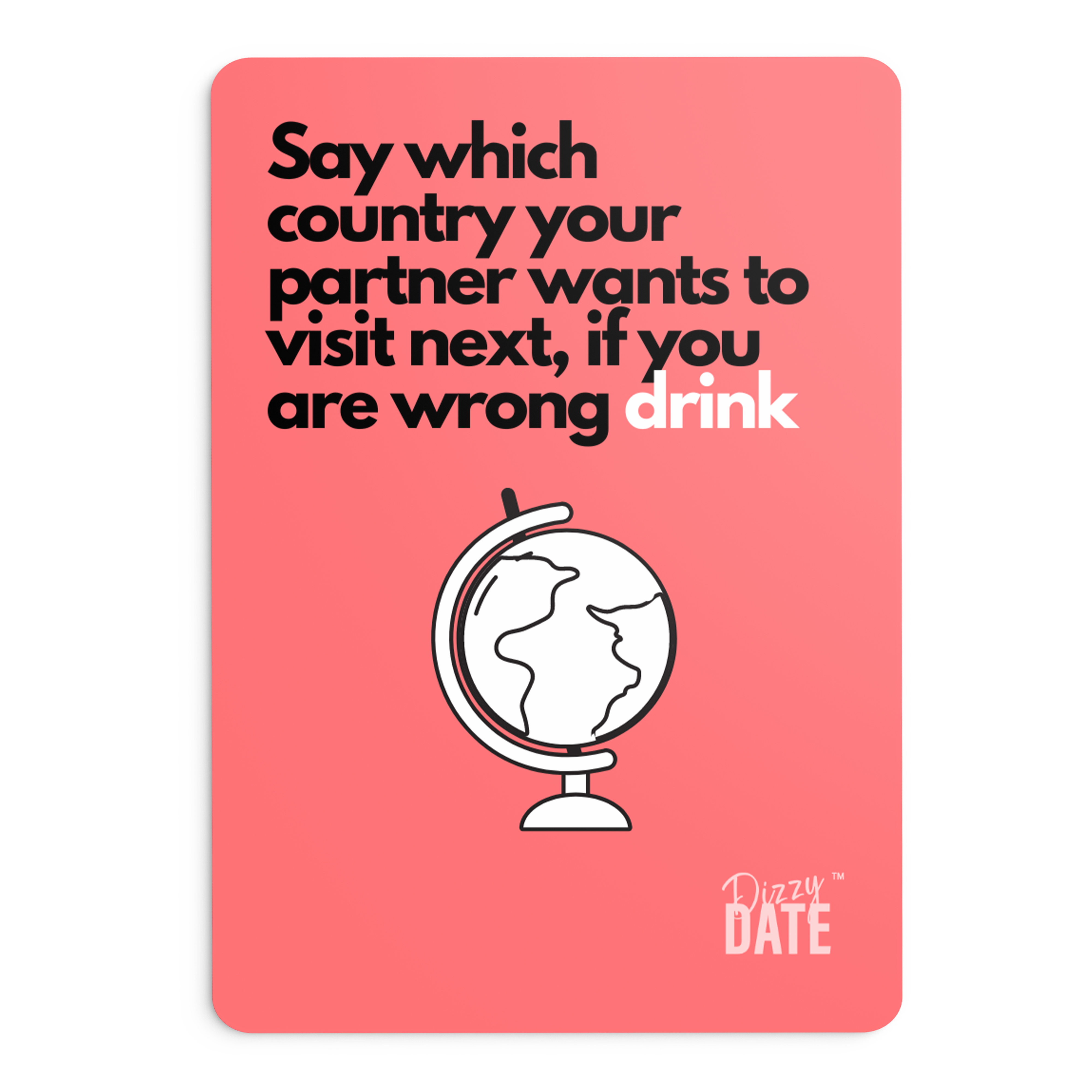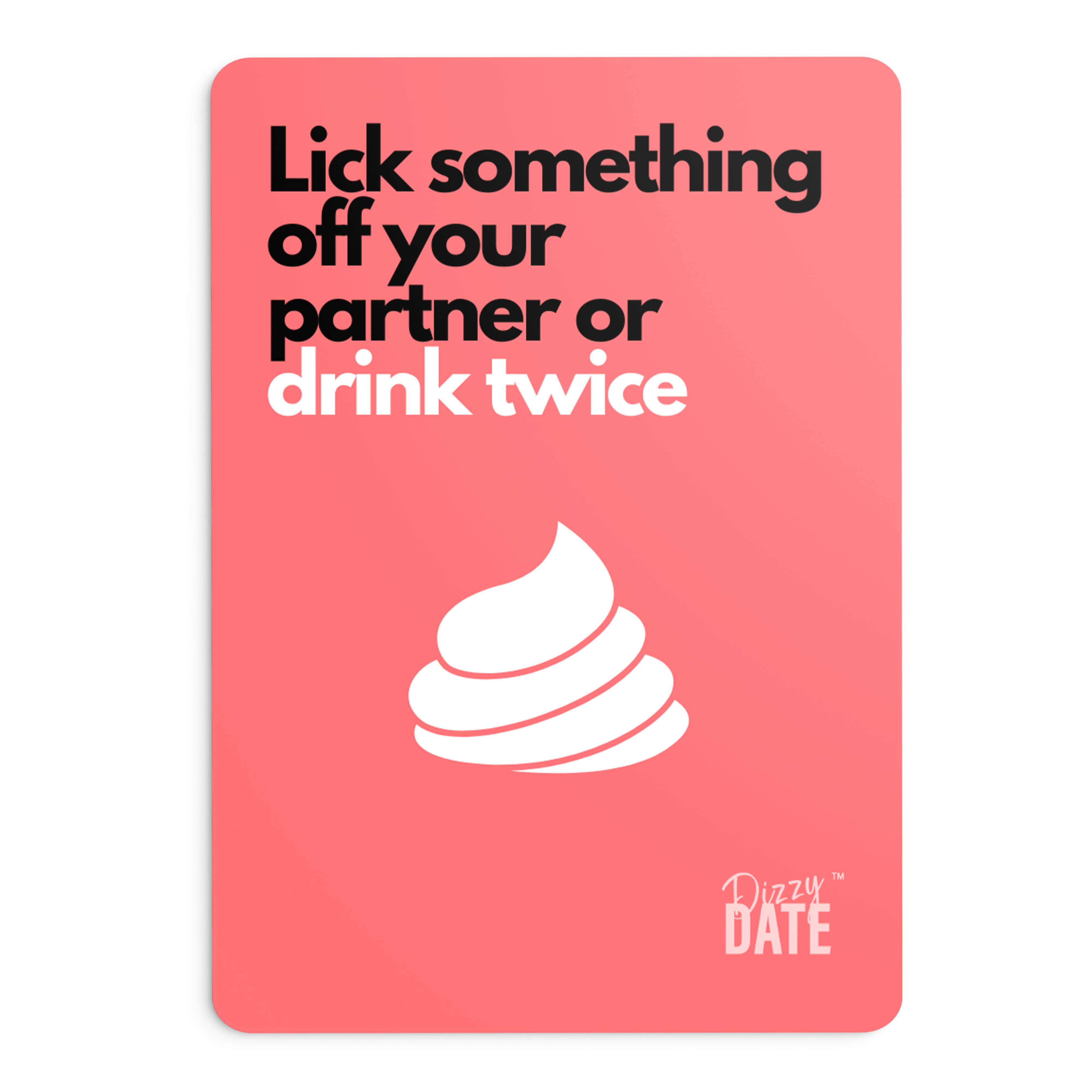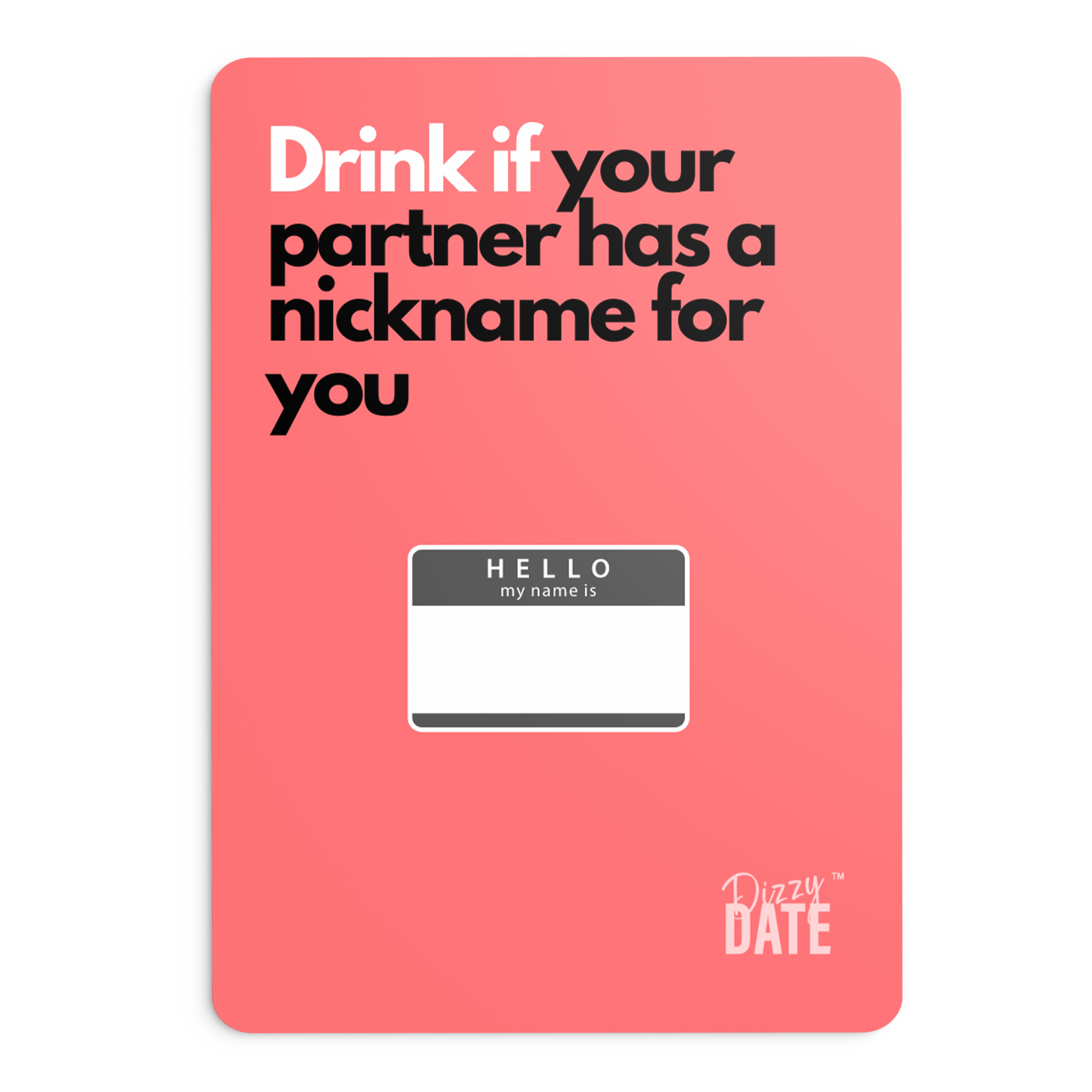 Drink If...
There are tons of "Drink if..." questions. The person who reads the card has to drink if the card relates to them!
Spicy Dares
There are a ton of spicy cards that will make the night extra hot. We know what your gonna end up doing after the game, if you can make it that far! 😏
If You Are Wrong, Drink
There are a ton of cards that will text how well you know your partner. Don't know the correct answer, drink! 🍻
What Our Customers Are Saying
Well I Was Definitely Dizzy Drunk
We had a great time playing and learned a lot more about eachother. By the time the game ended we were drunk and naked lol 😂
Dizzy date is really fun!
Dizzy date is a really fun game that helps start conversations regarding intimacy that may be awkward to just volunteer that information on your own. Made for a fun date night :)
My new favorite
Such a fun game to get in the mood and have some fun with your partner, i'm obsessed!
This product is rated 4.8 of 5.0 stars.
It has received 199 reviews.
Great condition and came in quickly !
it had a lot of fun questions and definitely got you drinking. the only downside is it seems hard to play more than once with your partner since you can go through the entire deck at once. otherwise great game & makes a fun/flirty game night
Such a fun and bonding game with your partner!
This is such a fun game to play with your significant other! Literally had us off the phone and hanging out the entire time we played! Highly recommend it to anyone!