The Last Leg: Basketball Drinking Game
The first basketball drinking game for live games!
Invite your friends, put on the game, grab some drinks, and play The Last Leg! Turn any basketball game into a fun drinking game. From having to take a drink for a missed 3 pointer to having to shotgun a beer for a buzzer beater, you are guaranteed to have a great game!
😂 Make any game fun to watch
🍻 Get drunk with your friends
🏀 Works with any professional or college game
How To Play
The Last Leg is extremely simple to play! Simply follow the rules below: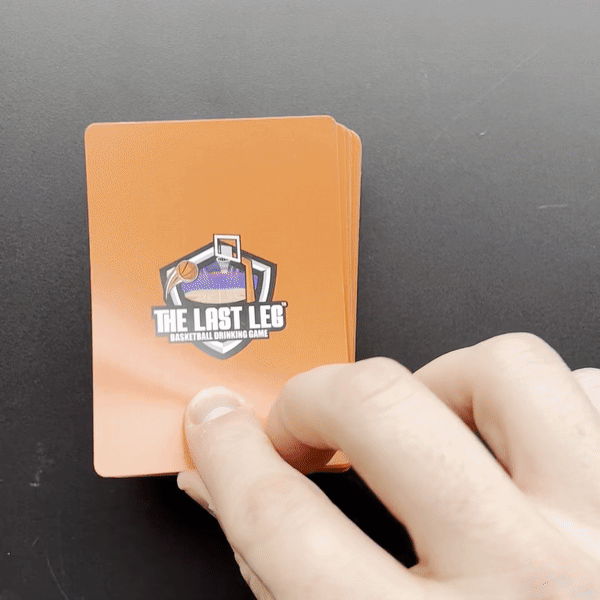 Step 1
Before the game starts, shuffle the deck and deal each player 4 cards.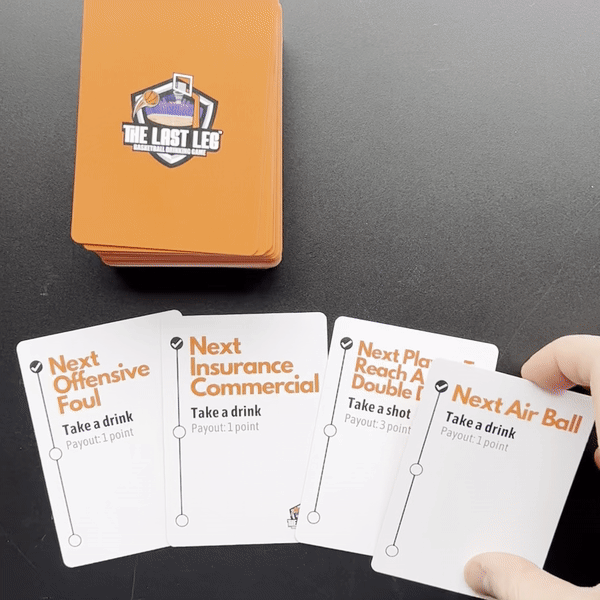 Step 2
Each card includes an event that can occur during a game, a punishment, and a payout. If the event shown on the card occurs, the player must drink the punishment, place the card to the side, and draw a new card from the deck.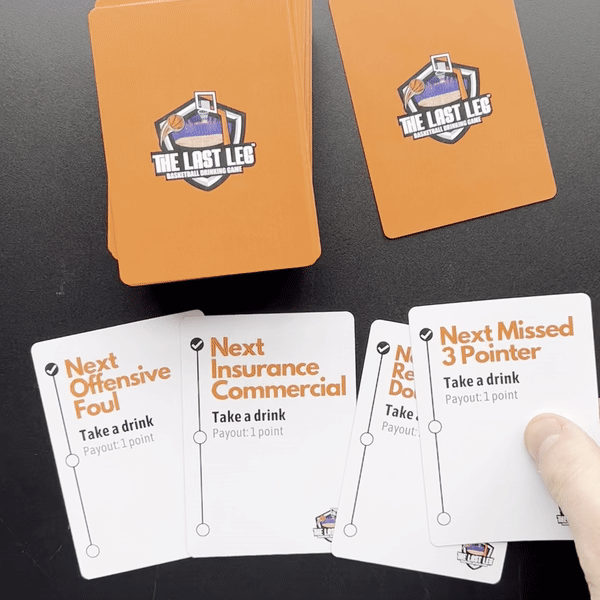 Step 3
At the end of the game, each player must add up their total points. The player with the most points wins!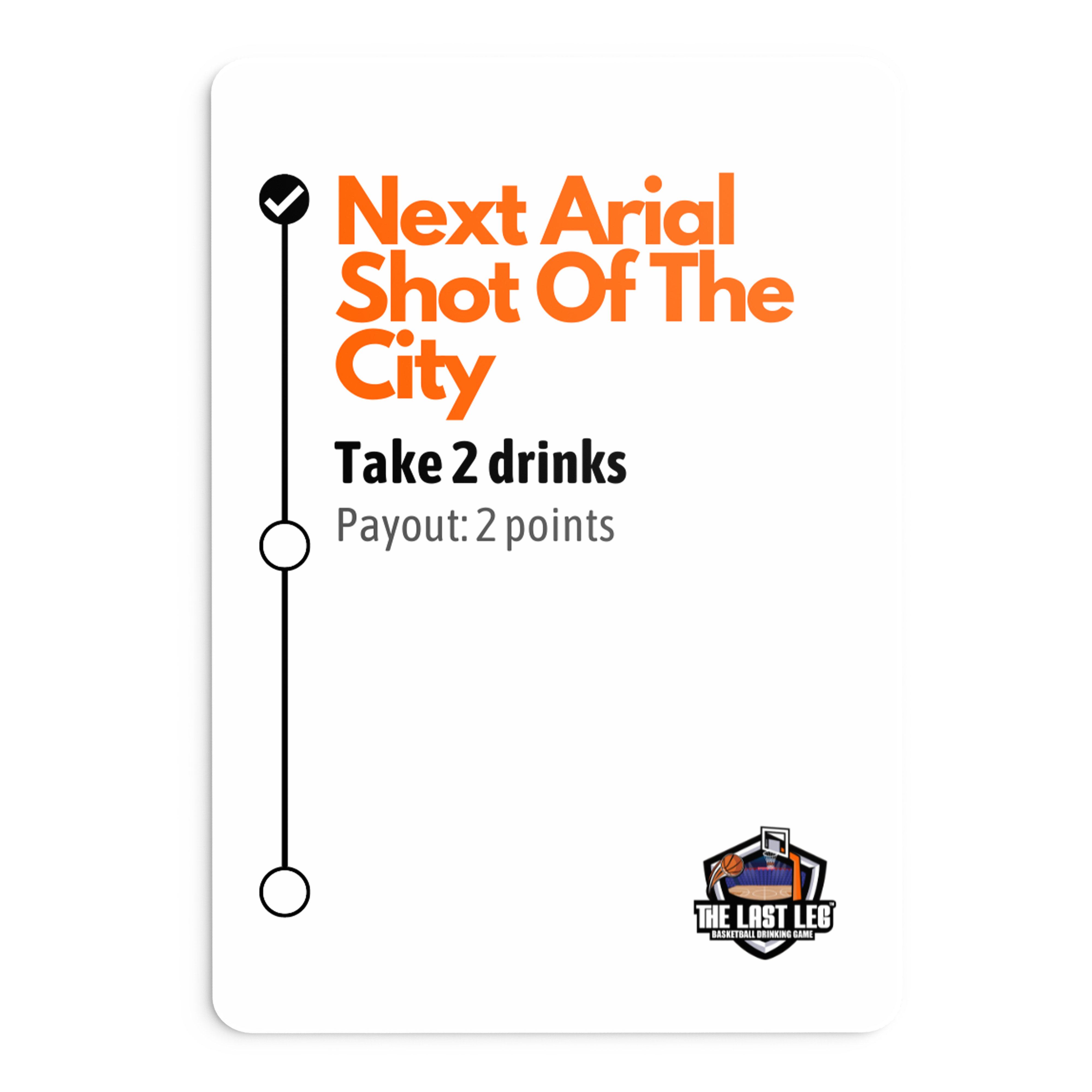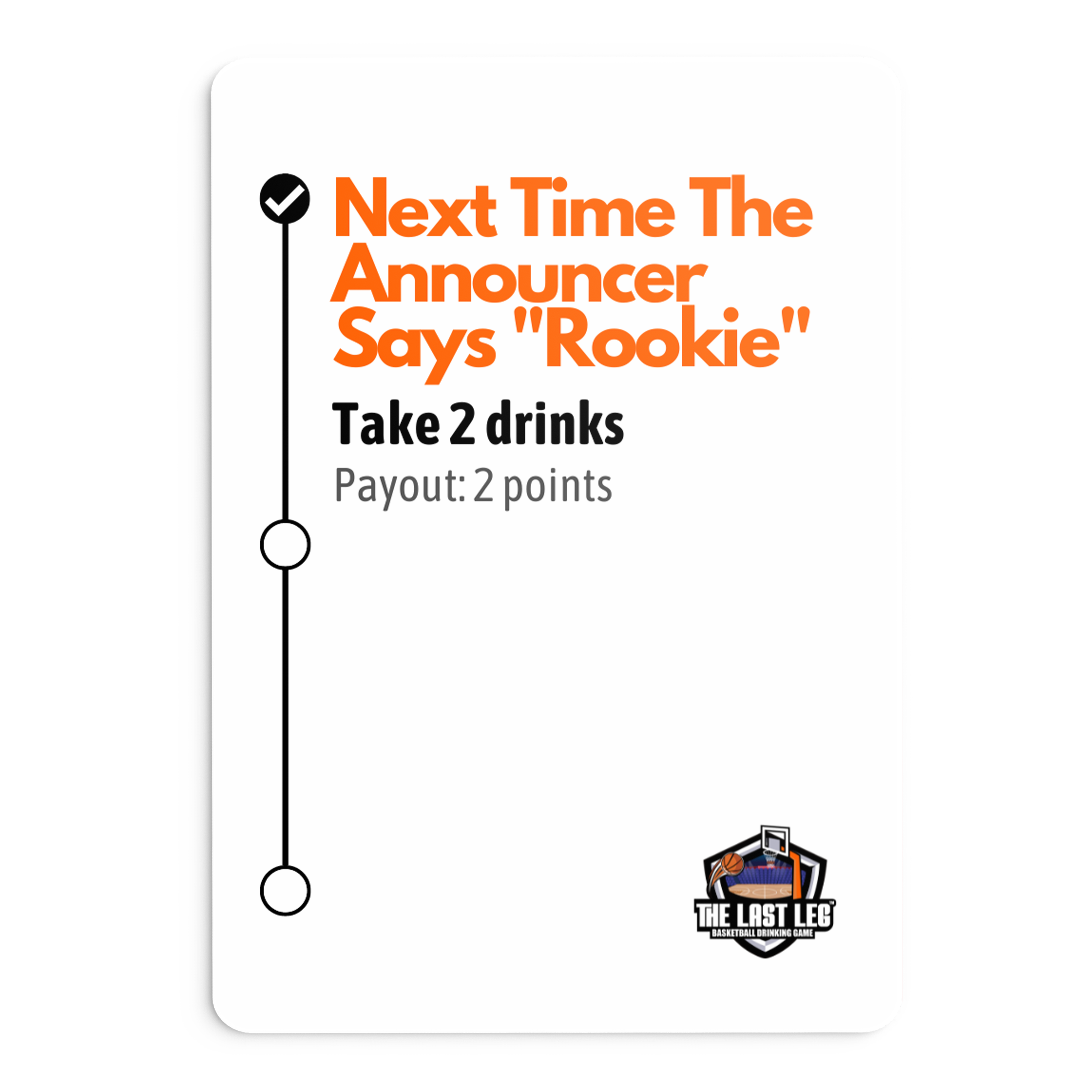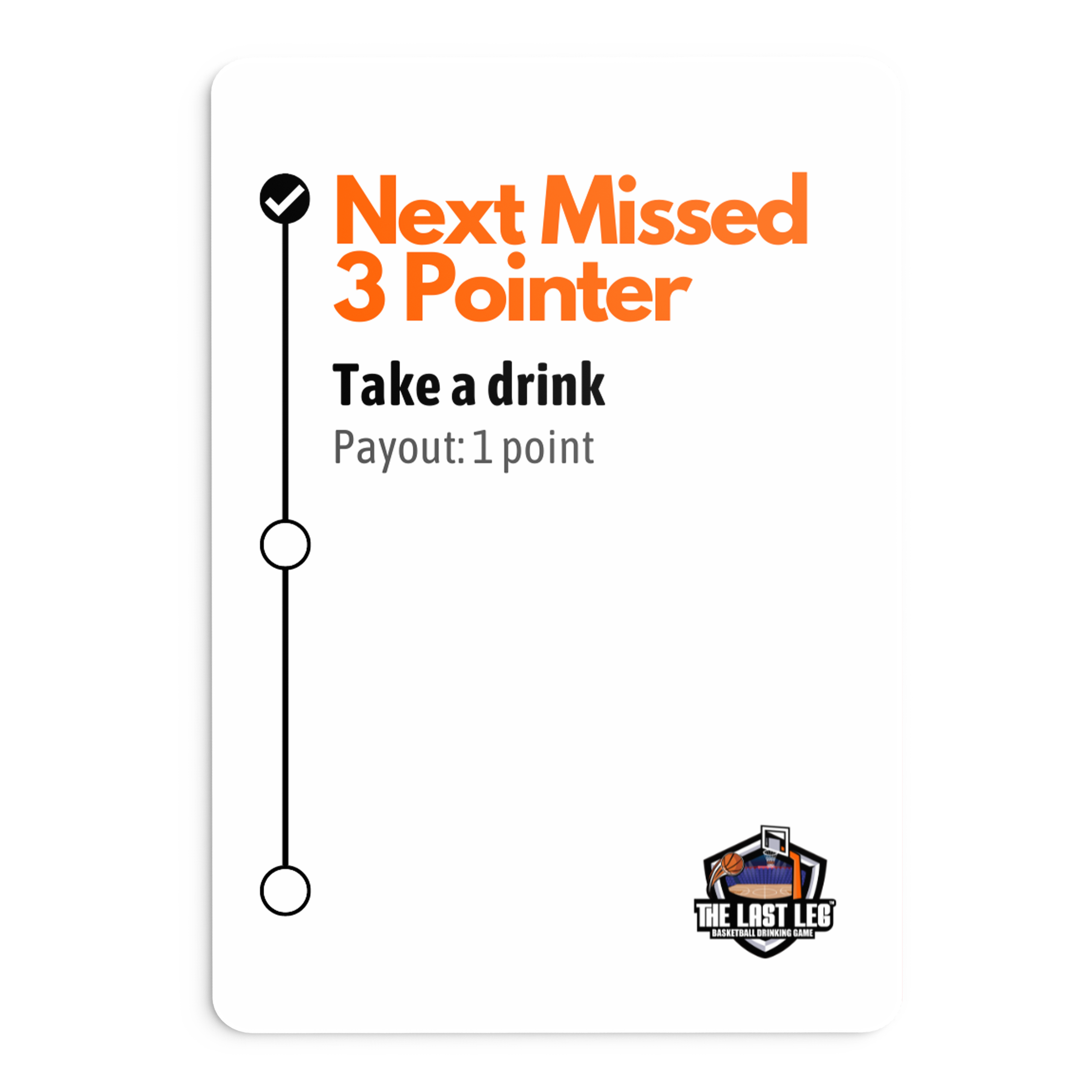 100 Cards
There are tons of cards that have to do with specific things that happen during the game such as a made 3 pointer, offensive foul, made free throw, buzzer beater, and more!
2+ Players
There are cards that have nothing to do with the actual gameplay such as such as stuff the announcers say, things the referees say, and more!
Tons of Fun
There are cards that have nothing to do with the actual gameplay such as types of commercials, things the camera shows, and more!
What Our Customers Are Saying
Basketball + Drinking 🍻
If you are a basketball fan and love drinking then you NEED this card game ASAP!
Fast Paced
This card game is pefect for watching basketball. With the fast paced cards it will make any game fun to watch.
Legit Perfect!
This game will be perfect for March Madness. Legit can't wait for it to start!
This product is rated 4.9 of 5.0 stars.
It has received 41 reviews.
All of these games are a blast. I have football, basketball and baseball. Nice way to pass the time when the game gets a little slow.
The Last Leg basket and football.
Such a great idea especially bust these cards out when you're watching it with a group of people. Helps those non sports fans engage and we'll just an overall fun drinking game.