The Last Leg: Baseball Drinking Game
📦 Ships from Tennessee, USA.
The first baseball drinking game for live games!
Invite your friends, put on the game, grab some drinks, and play The Last Leg! Turn any baseball game into a fun drinking game. From having to take a drink for a single to having to take a shot for a home run, you are guaranteed to have a great game!
😂 Make any game fun to watch
🍻 Get drunk with your friends
⚾️ Works with any professional or college game
How To Play
The Last Leg is extremely simple to play! Simply follow the rules below: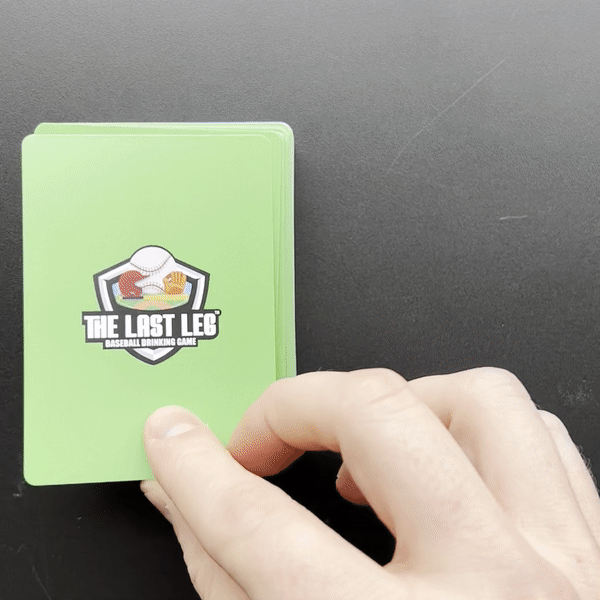 Step 1
Before the game starts, shuffle the deck and deal each player 4 cards.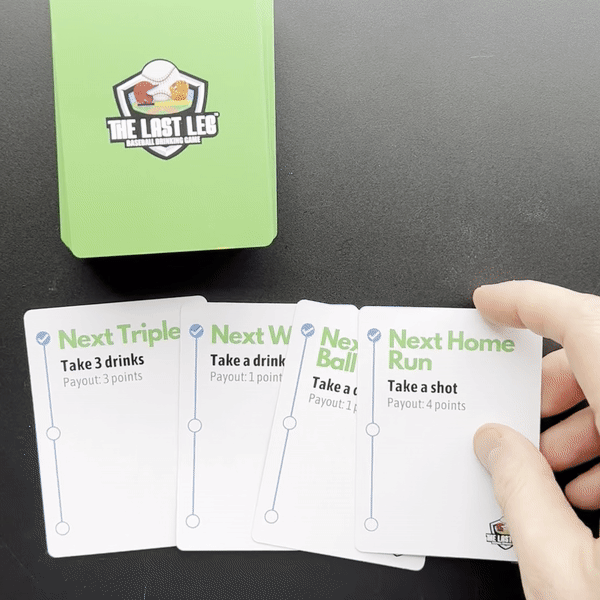 Step 2
Each card includes an event that can occur during a game, a punishment, and a payout. If the event shown on the card occurs, the player must drink the punishment, place the card to the side, and draw a new card from the deck.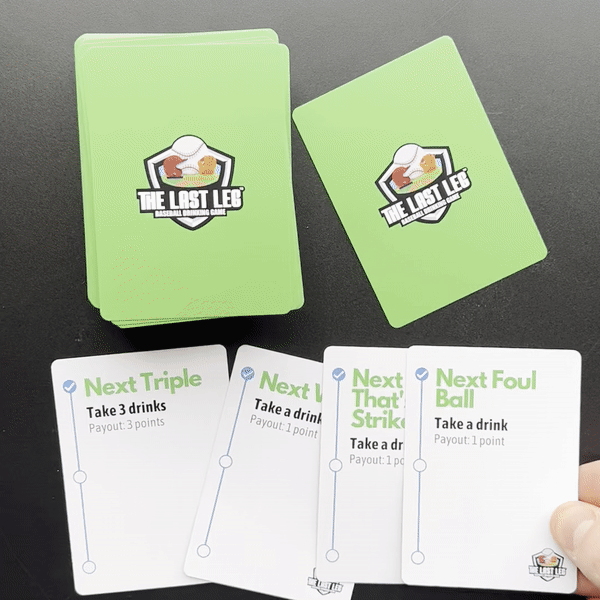 Step 3
At the end of the game, each player must add up their total points. The player with the most points wins!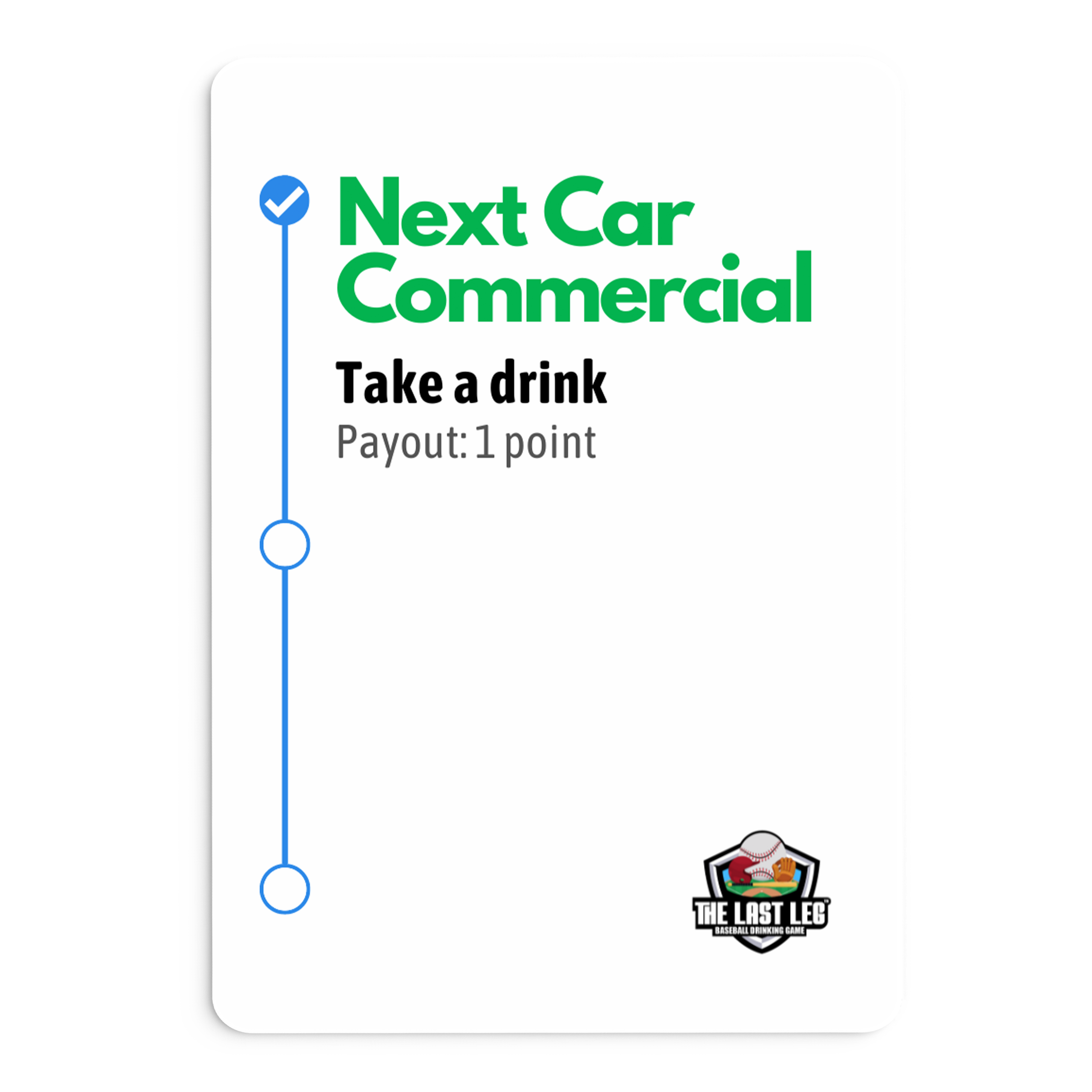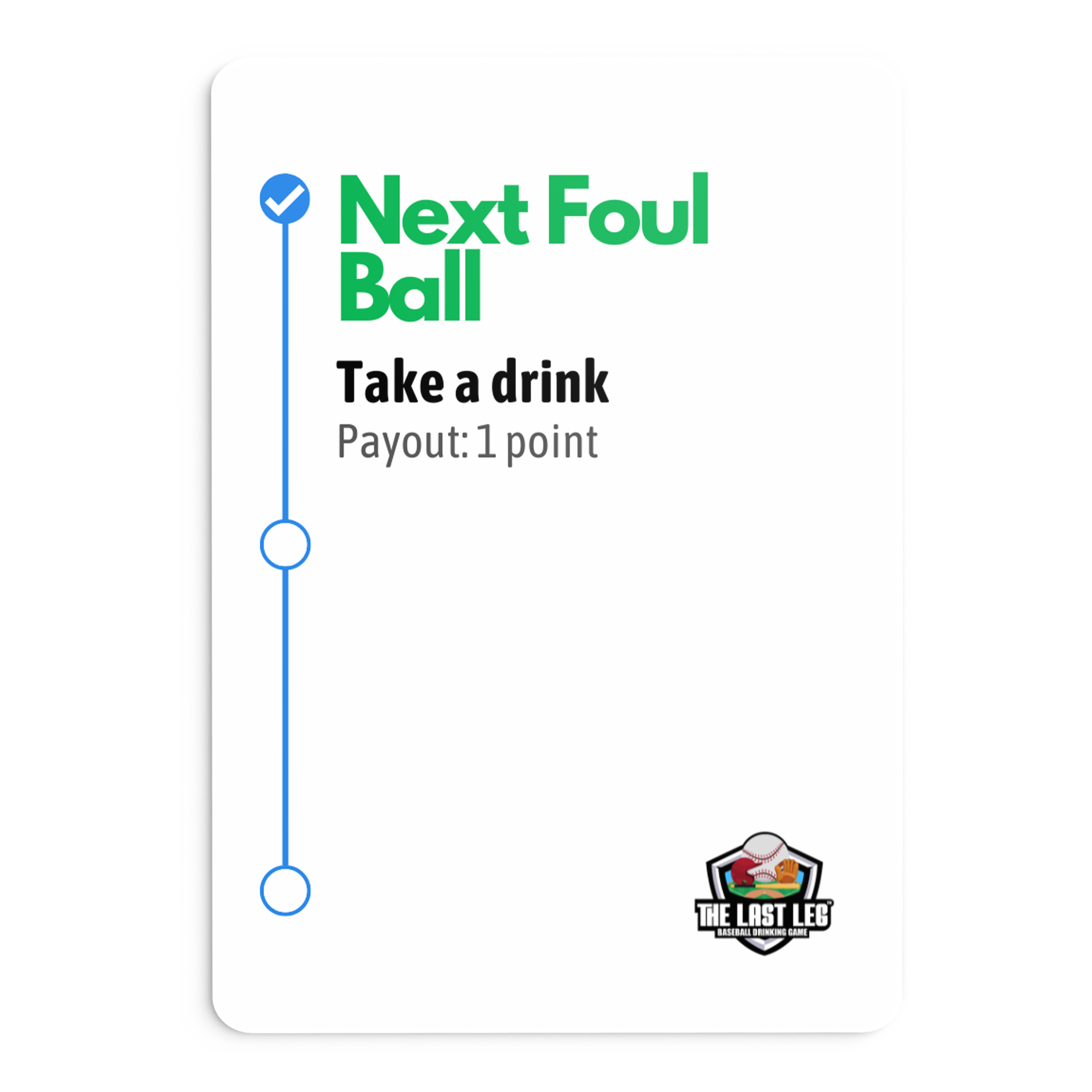 100 Cards
There are tons of cards that have to do with specific things that happen during the game such as a foul ball, home run, double play, strikeout, and more!
2+ Players
There are cards that have nothing to do with the actual gameplay such as such as stuff the announcers say and more!
Tons of Fun
There are cards that have nothing to do with the actual gameplay such as types of commercials, things the camera shows, and more!
What Our Customers Are Saying
Game Changer For Baseball Fans!
So happy I discovered this game! Makes watching legit any game a blast. Definitly a must have if you love baseball or if you just want to have a fun time!
Never watching a baseball game without The Last Leg again!
I sometimes think baseball can be slow and boring. With The Last Leg it makes it so much more enjoyable! My boyfriend loves baseball so now I am able to watch the games with him and have a ton of fun doing so.
Finally a baseball drinking game 🍻
I have been looking for a physical baseball drinking game for a long time. The Last Leg definitly lives up to the hype. My friends and I have a great time playing and drinking!
This product is rated 4.7 of 5.0 stars.
It has received 20 reviews.
We have played the football one so far and it was sooo much fun!! We had a group of 5 and it kept us all interested in the game!
Love these games, wish you would make a soccer one.
Makes watching the game even more fun!
Stay home and have fun with this live action football game!!