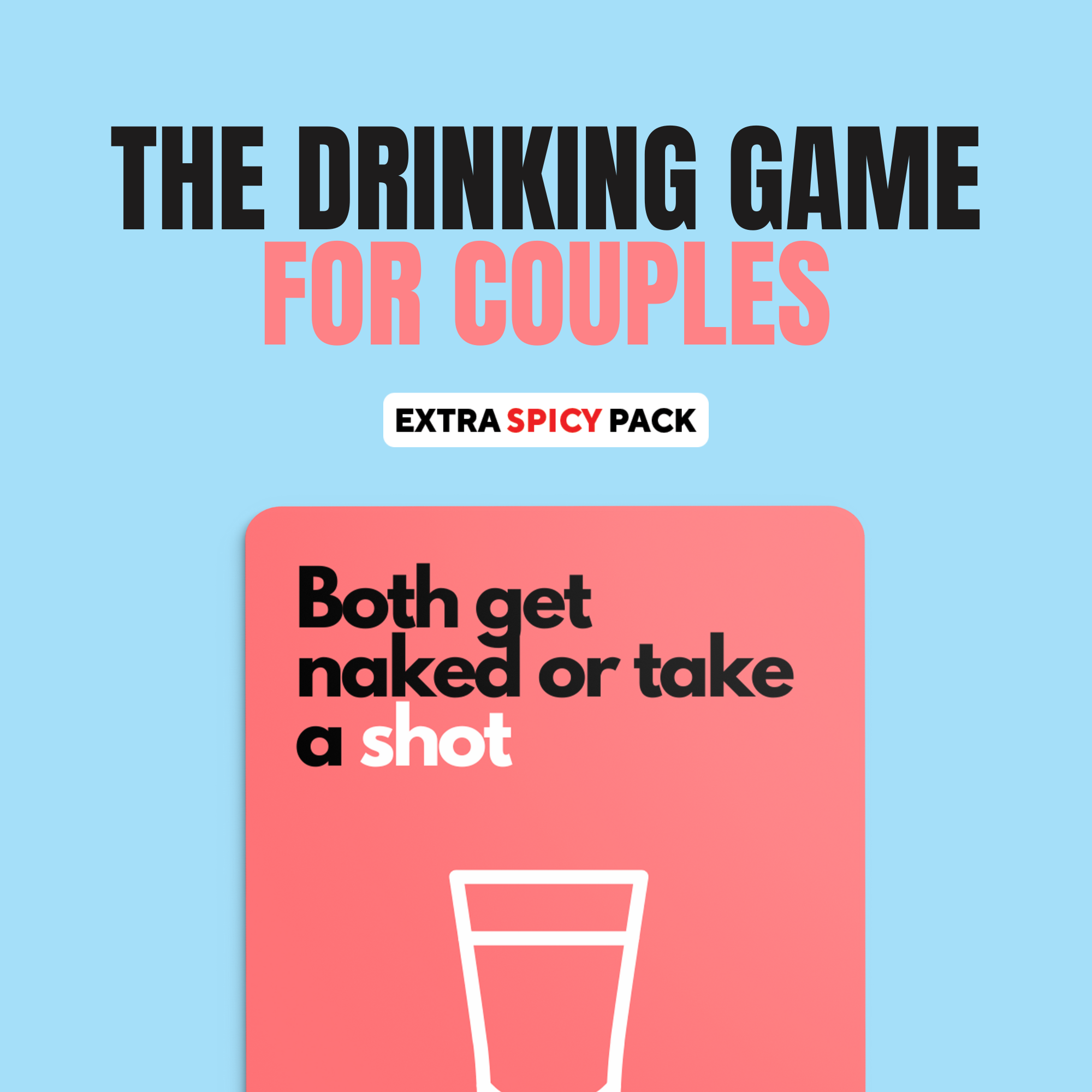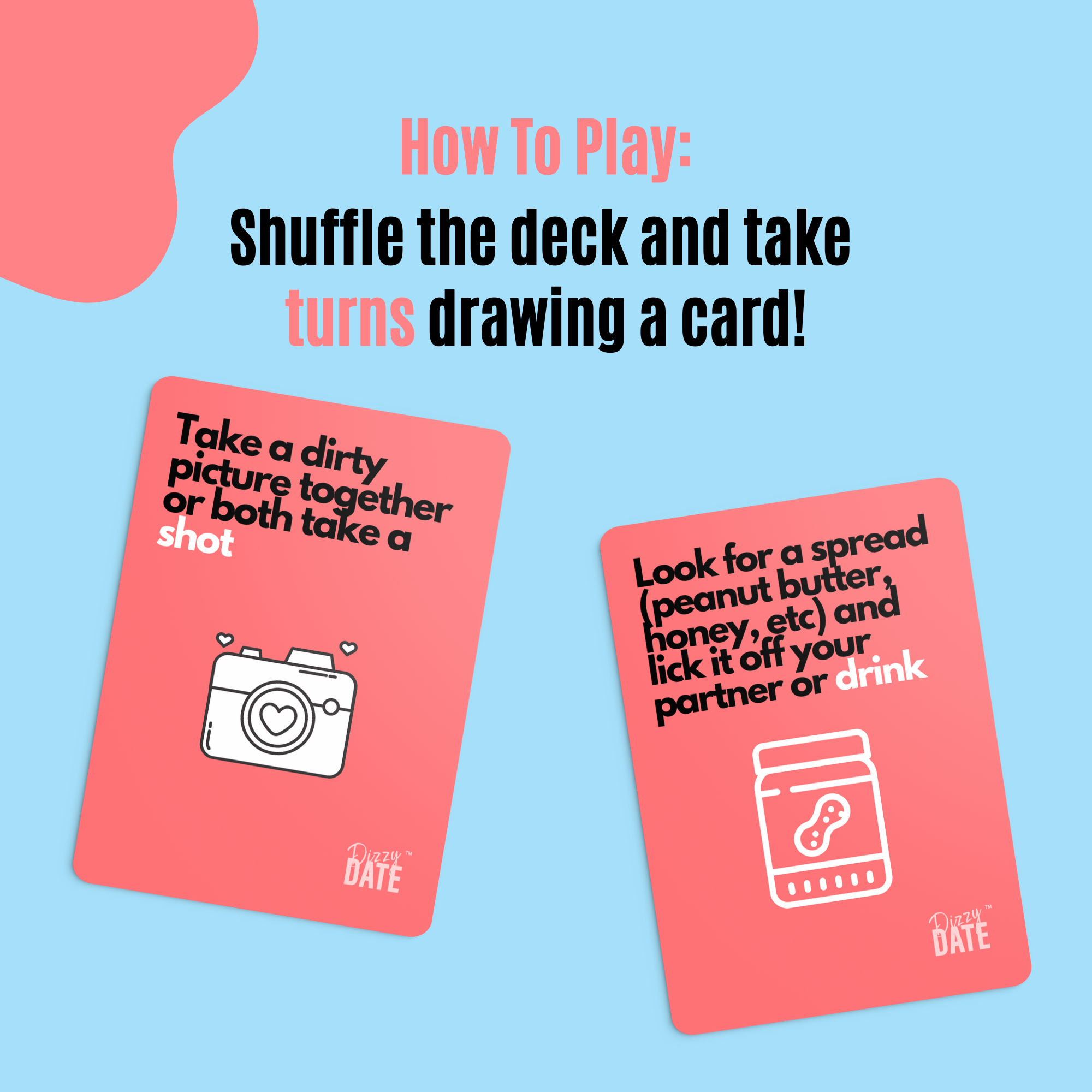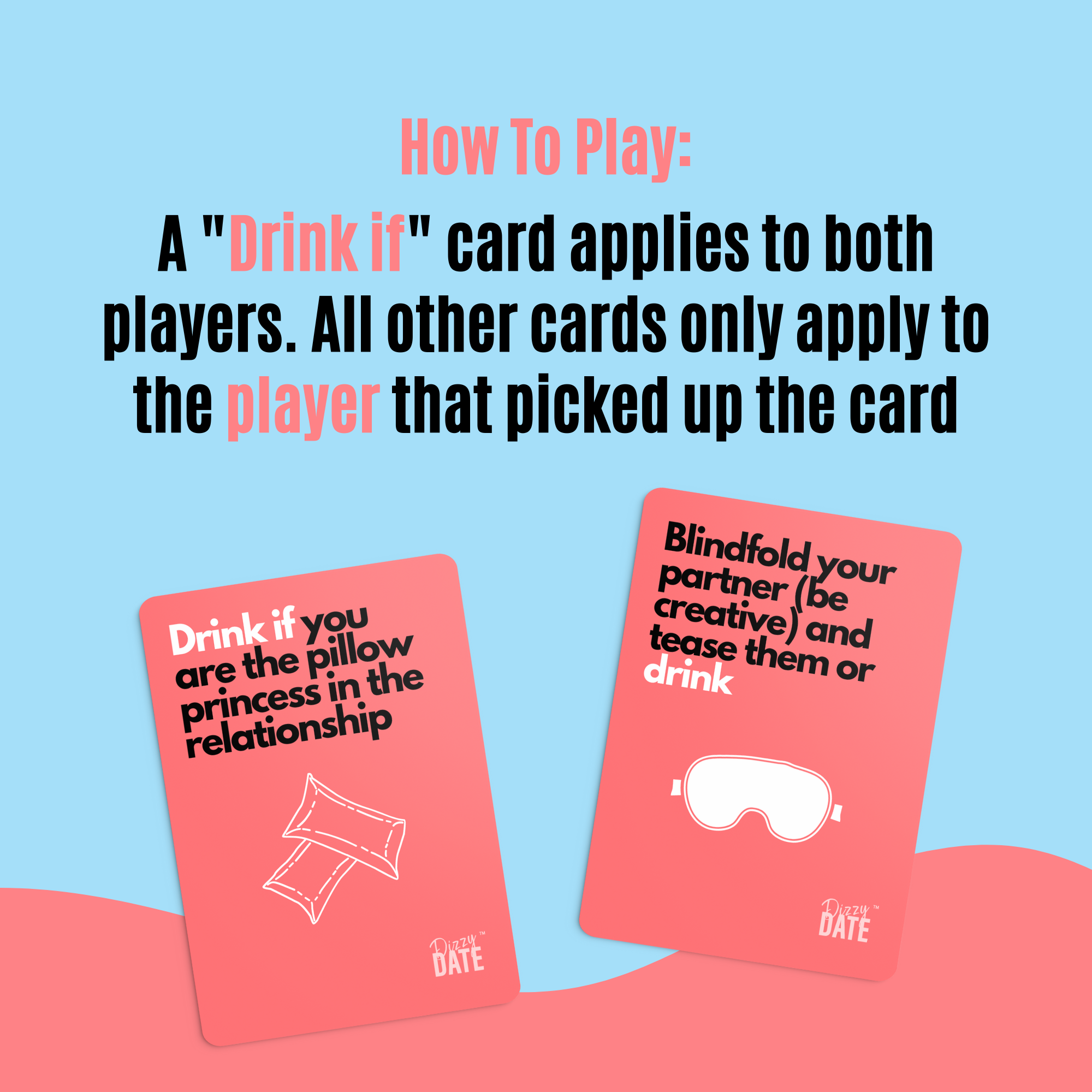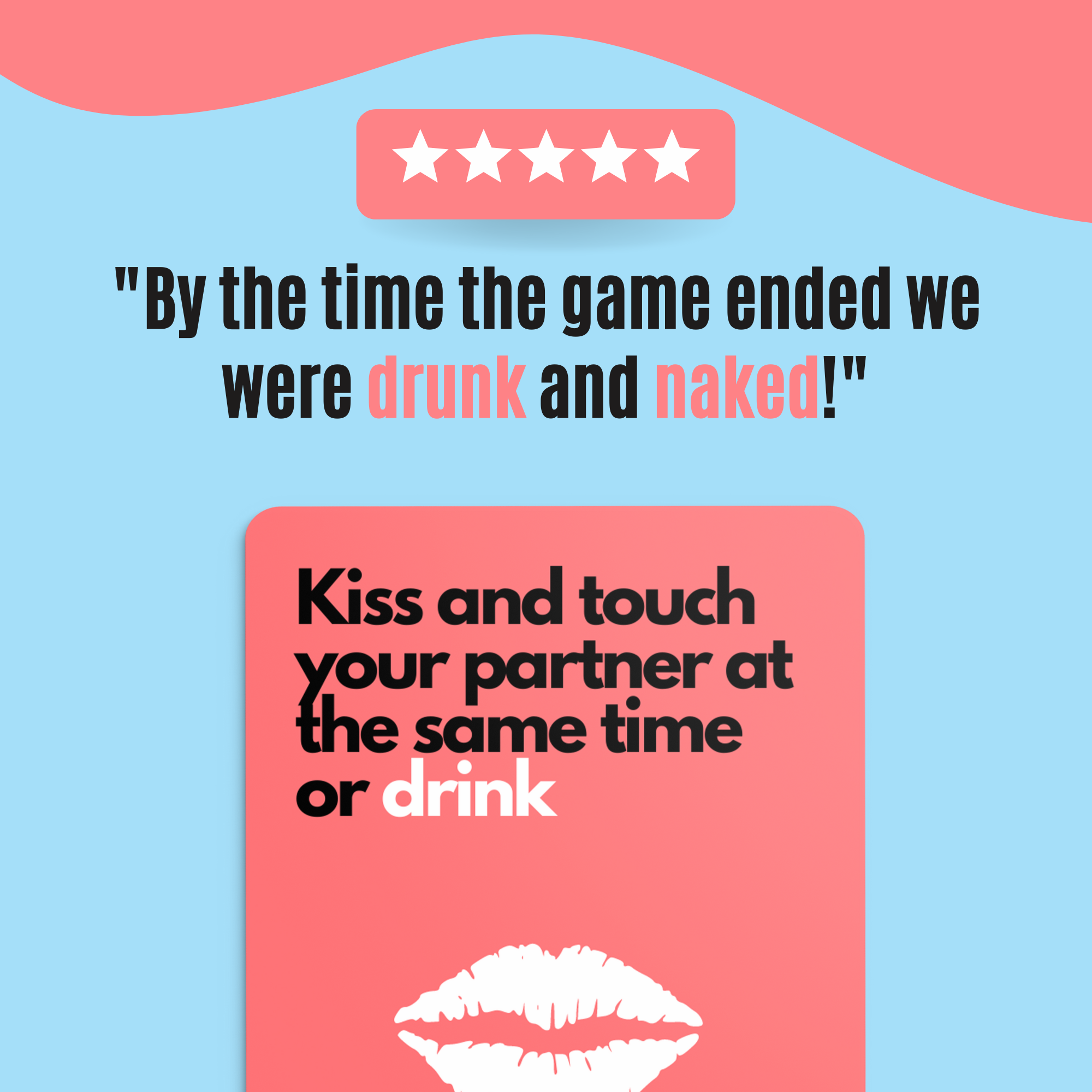 Dizzy Date - Extra Spicy Expansion Pack
📦 Ships from Tennessee, USA.
The perfect game to play with your special someone!
The second expansion pack for the best selling couples drinking game Dizzy Date. The Extra Spicy Pack includes 50 more cards to pair with our original deck.
This pack focuses on cards to heat up your next date night. Good luck making it through the deck!
🥵 Extra Spicy cards
😏 Learn what your partner likes in bed
🍻 Have a blast with you partner
How To Play
Dizzy Date is extremely easy to play! Simply follow the rules below: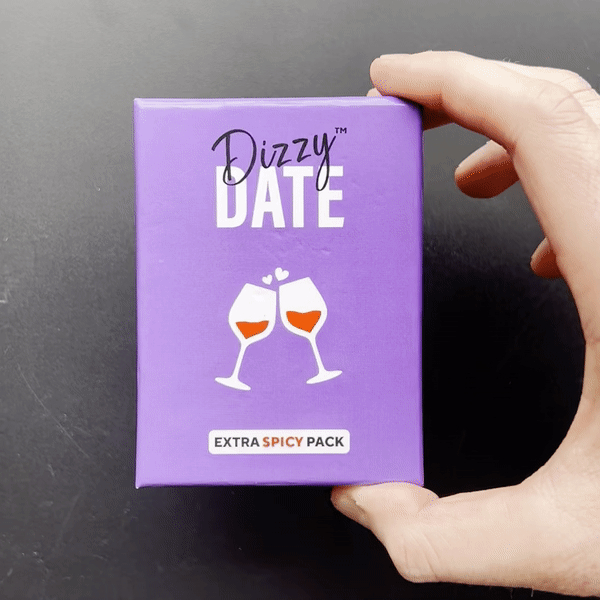 Step 1
Shuffle the deck and take turns drawing a card.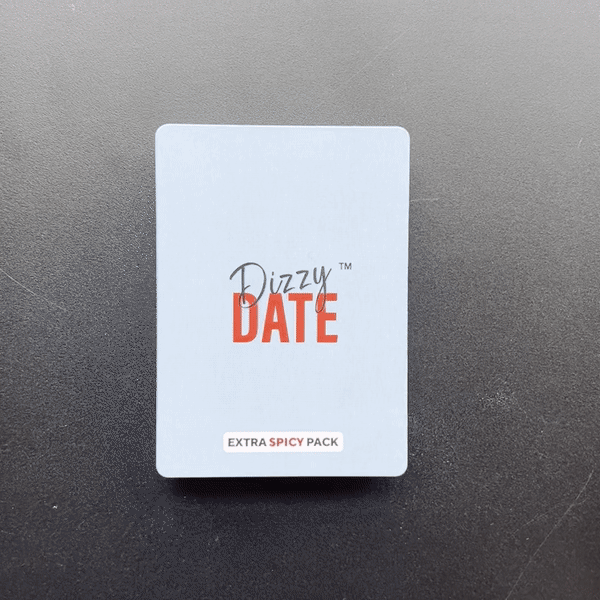 Step 2
If you draw a "Drink if" card, it applies to both of you.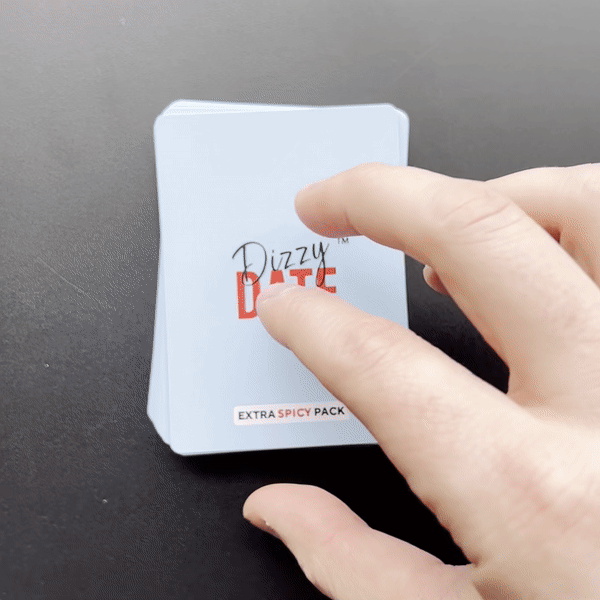 Step 3
All other cards apply to only the player that draws the card unless states otherwise.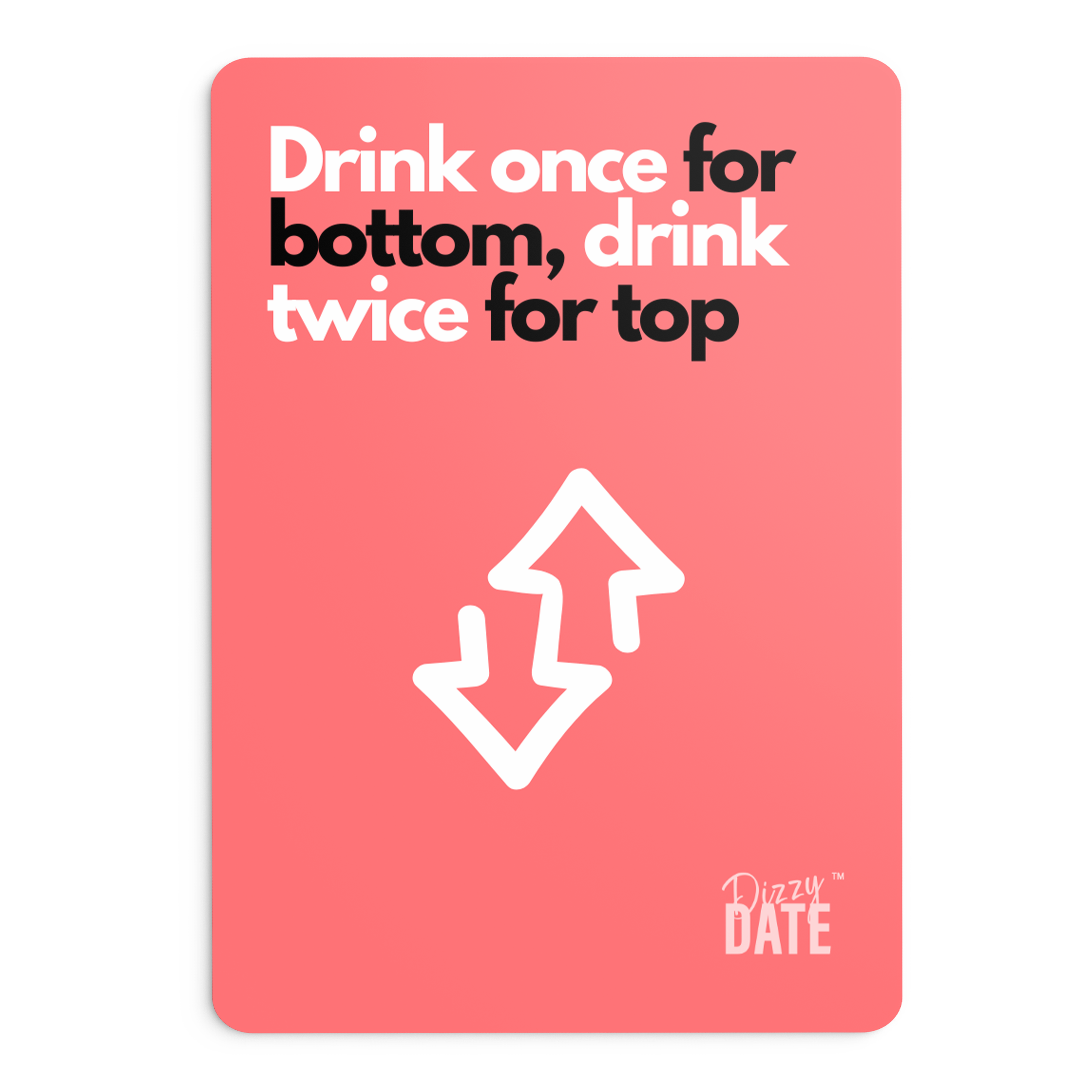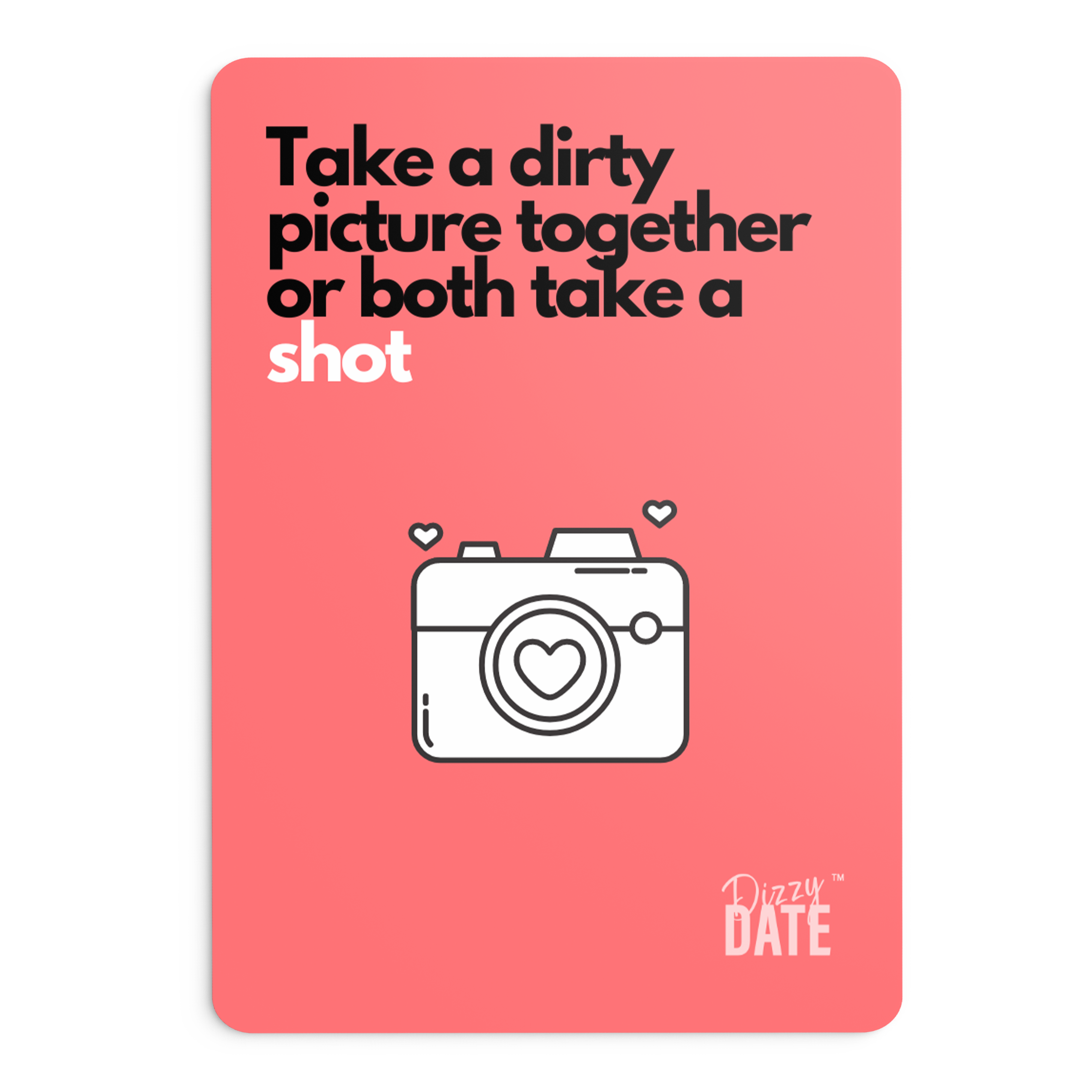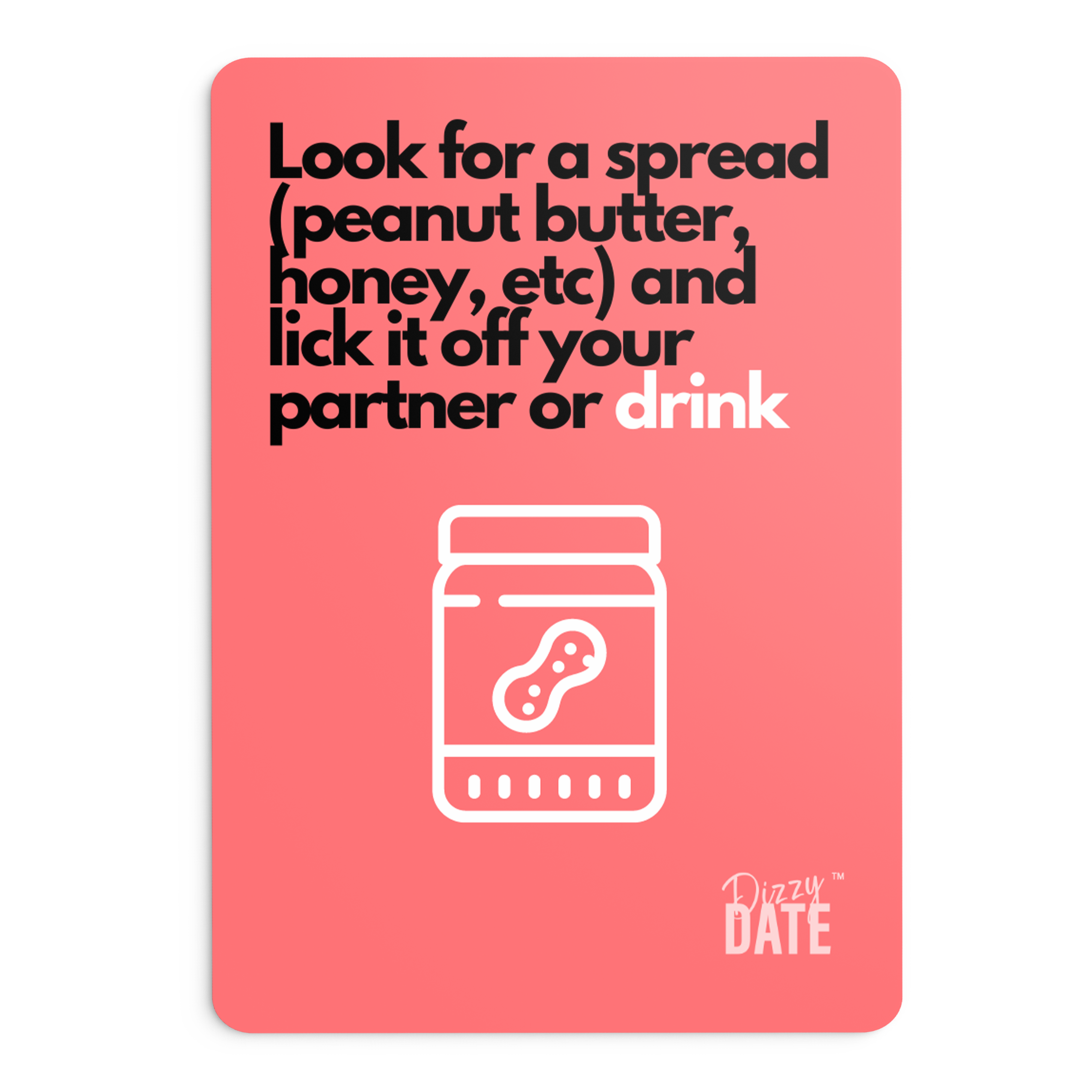 Sexy Dares
This expansion pack is filled with sexy dares to do with your partner. If you are looking to spice up the night, this is the game for you!
Extra Spicy Date Night
Stay in, pour a couple glasses of wine, and get extra hot with your partner. Your going to want to play over and over again!
Learn What Your Partner Desires
Want to get closer to your partner sexually? I mean literally and figurativly... Then this is the pack for you!
What Our Customers Are Saying
 Spice up your date night 🥵
These cards definitly got "extra spicy". I had a ton of fun playing with my boyfriend! We will definitely be playing again. If you are looking to try something new with your partner then this is it. Get a bottle of wine, stay in and have a blast!
Amazing gift 🎁
I got this for my girlfriend for Valentine's Day and it did not disappoint! We had a ton of fun playing it and was nice having an acitivty to do on Valentine's Day. I will definitely be picking up the other expansion for our upcoming annivarsary!
Perfect excuse to stay home!
My boyfriend and I LOVED this game! Every couple needs this game if you are a bit bored of doing the same old or just want to try something new! Adding these cards to the original Dizzy Date deck made for a very fun night.
This product is rated 4.7 of 5.0 stars.
It has received 41 reviews.
They didn't send me this one originally but they instantly shipped me one to replace it!!
Never received my second part of my order.
Hello, we shipped your two items in 2 separate shipments. I can see the one was successfully delivered and the other was not. I am going to reship you the other game today! I am sorry about this. If you would have reached out to us via email we could of easily resent one earlier. Thank you for your order.
Best purchase ever
I definitely recommend this game to couples it was a great experience and my gf really enjoyed it!
Fun & Soon to be Frisky
Haven't officially played the game with my girlfriend yet, BUT I've gone through the deck and cannot wait for our next date to dive into some dirty shenanigans
Some of these harder to answer but still fun