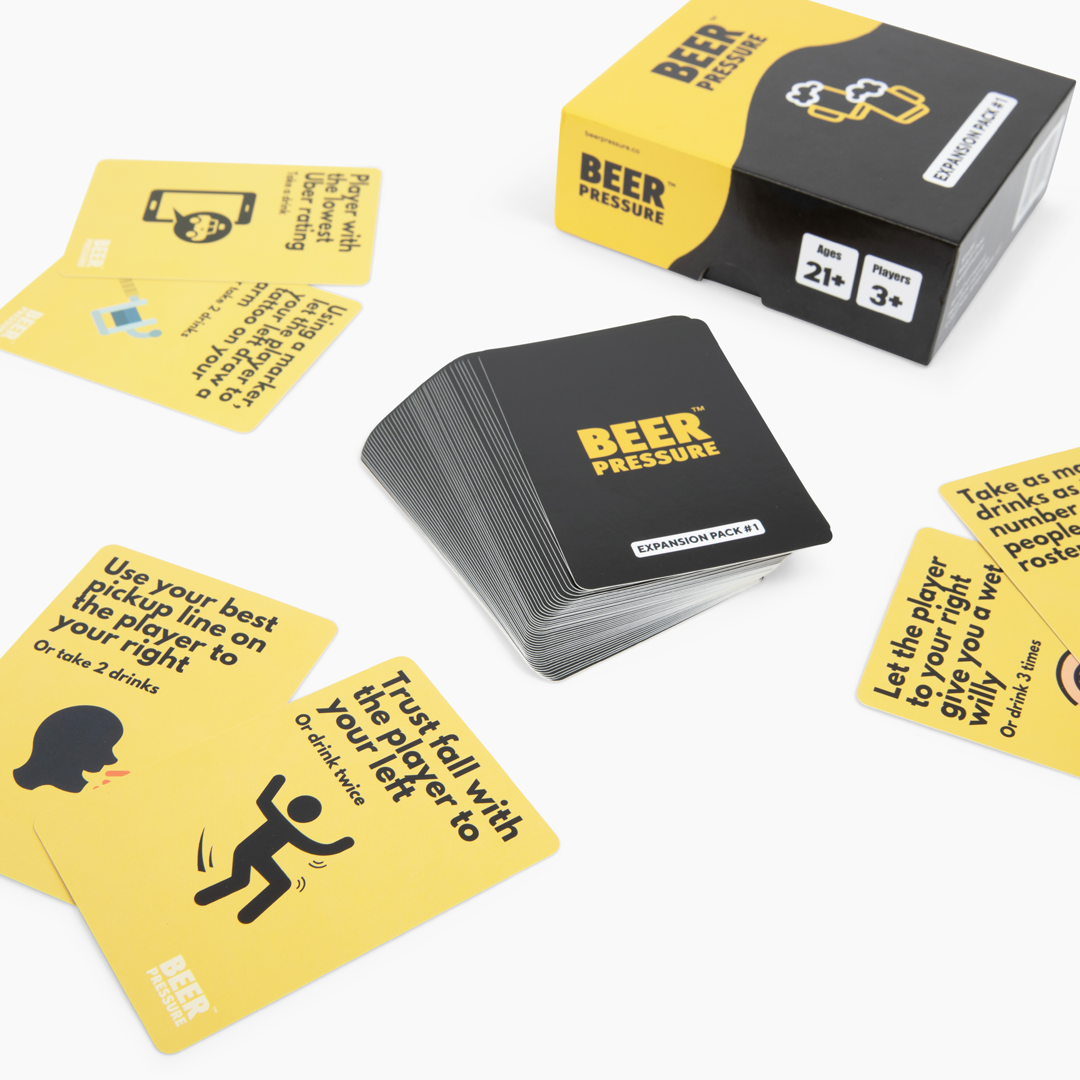 Beer Pressure Expansion Pack #1
📦 Ships from Tennessee, USA.
Have a blast playing Beer Pressure at any occasion!
The first expansion pack for the best selling party game Beer Pressure. This Expansion Pack includes 50 NEW unique cards with drinking activities that will get you tipsy and make your parties a night to remember (or not to). Don't get stuck doing unwanted dares and social media posts like other games.
🎉 Perfect for parties, pregames, birthdays, and more
😂 Have a blast playing it with your friends
🍻 Will definitely get you drunk
How To Play
Beer Pressure is extremely easy to play! Simply follow the rules below:
Before the game starts, grab some friends, your favorite drink, and shuffle the deck.
Sit in a circle and take turns drawing cards from the deck. Simply read what the card says and follow the instructions. Each card is an individual task unless stated otherwise.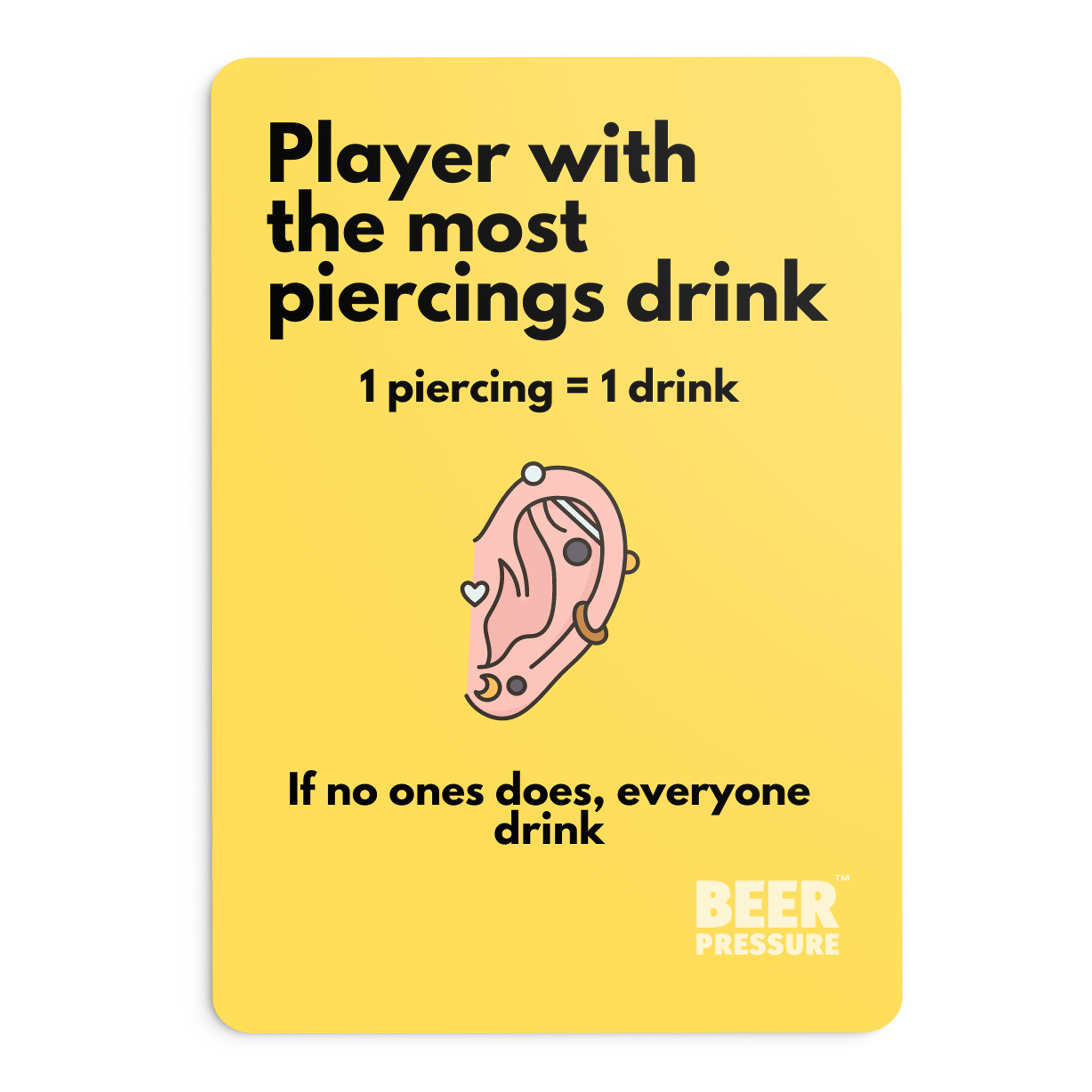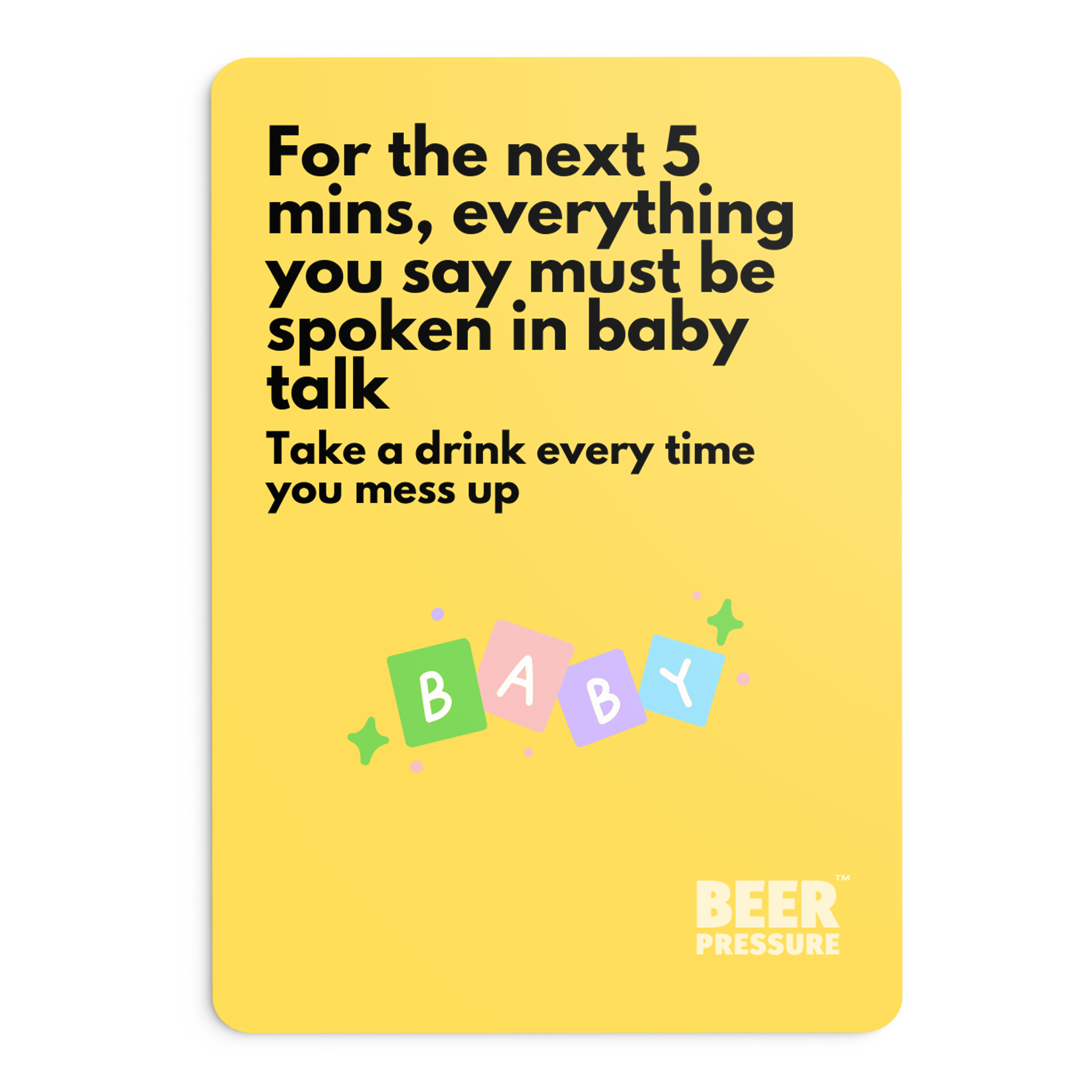 Vote On Your Friends
There are cards where you and your friends get to vote on who relates to the card the most. Whoever has the most votes, drinks!
Fun Dares
There are a ton of fun dares like singing a song, doing the worm dance, switching shirts with another player and more!
Get Drunk
There are tons of cards that have people drinking no matter what. Whether its shortest and tallest, youngest and oldest, or even everyone drink!
What Our Customers Are Saying
Finally the expansion!!
The original pack has always been our go to for parties. We have been waiting for the expansion pack to release. If you don't have Beer Pressure BUY IT NOW!
Too much fun
If you want to have your friends laughing all night beer pressure has got to be your go to. The perfect game for your next party!
Love it!!!
We have been playing the original pack for over a year now. Adding in the expansion is 1000x better. Do not miss out on this game!
This product has no reviews yet.