The Last Leg: Hockey Drinking Game
The first hockey drinking game for live games!
Invite your friends, put on the game, grab some drinks, and play The Last Leg! Turn any hockey game into a fun drinking game. From having to take a drink for a back handed pass to having to take 3 drinks for a shot that hits the goal post, you are guaranteed to have a great game!
😂 Make any game fun to watch
🍻 Get drunk with your friends
🏒 Works with any professional or college game
How To Play
The Last Leg is extremely simple to play! Simply follow the rules below: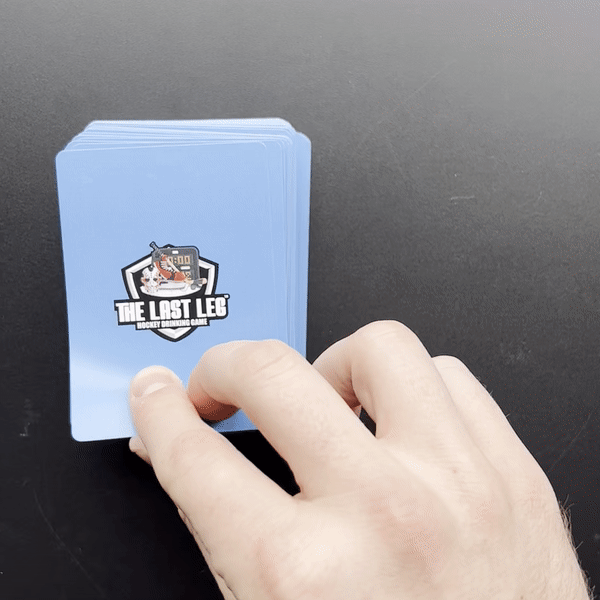 Step 1
Before the game starts, shuffle the deck and deal each player 4 cards.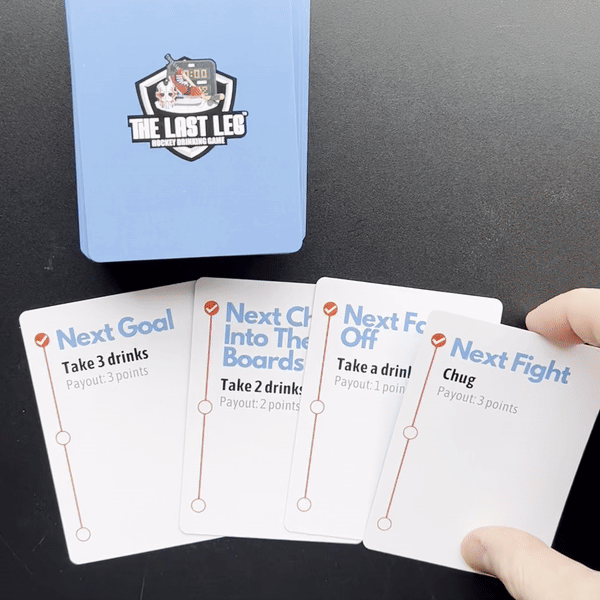 Step 2
Each card includes an event that can occur during a game, a punishment, and a payout. If the event shown on the card occurs, the player must drink the punishment, place the card to the side, and draw a new card from the deck.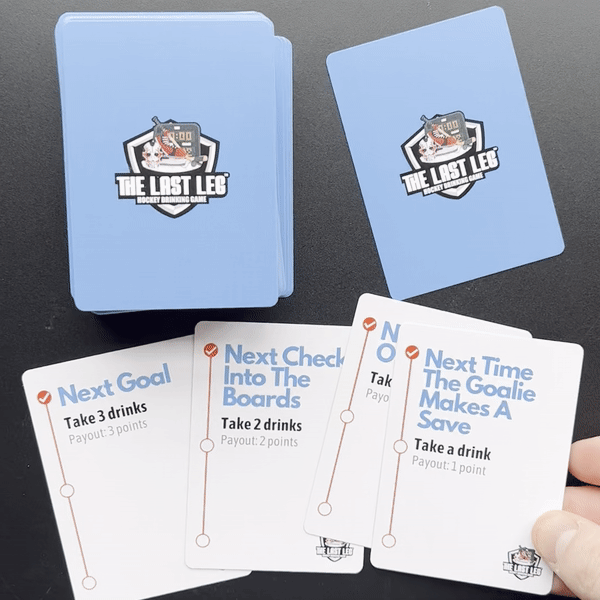 Step 3
At the end of the game, each player must add up their total points. The player with the most points wins!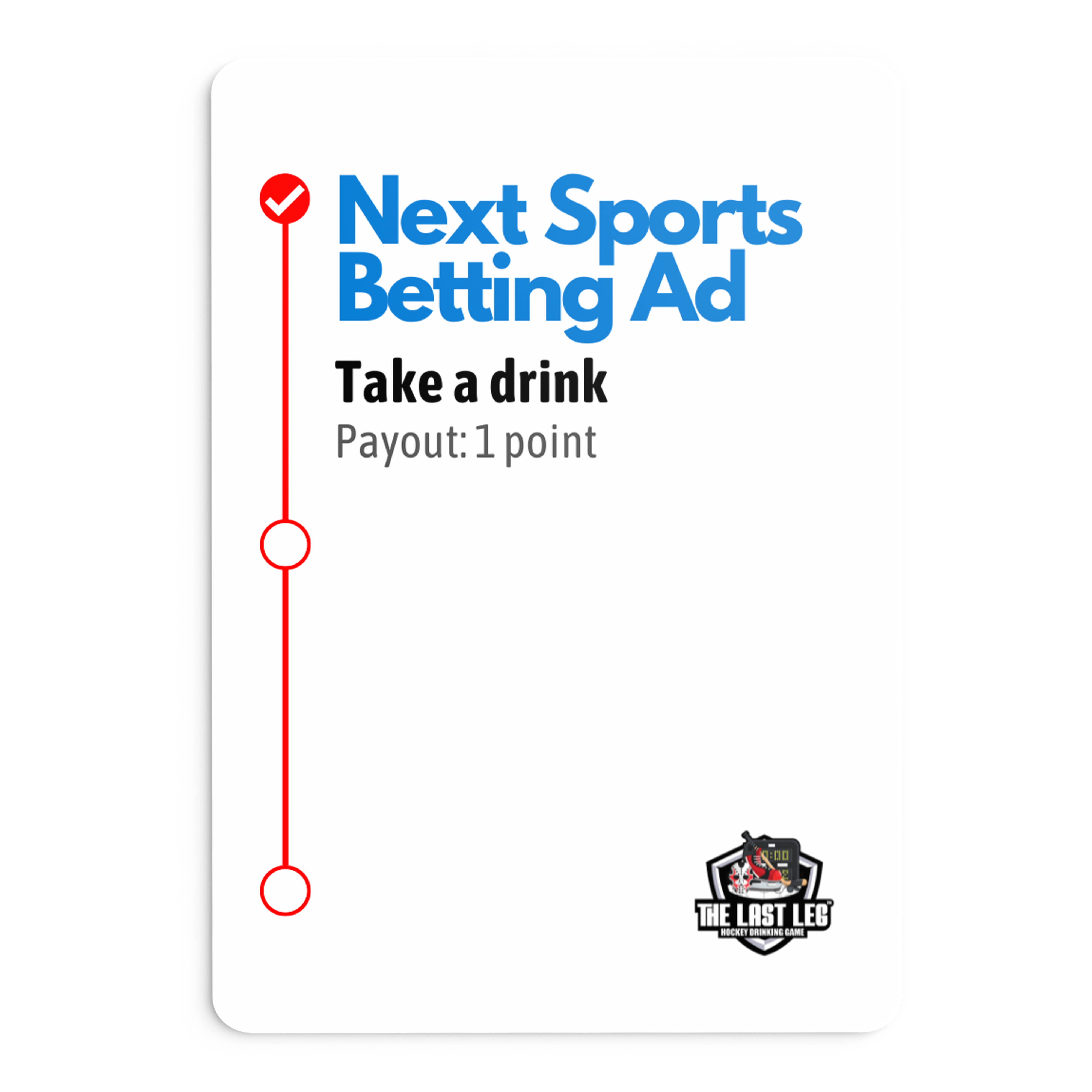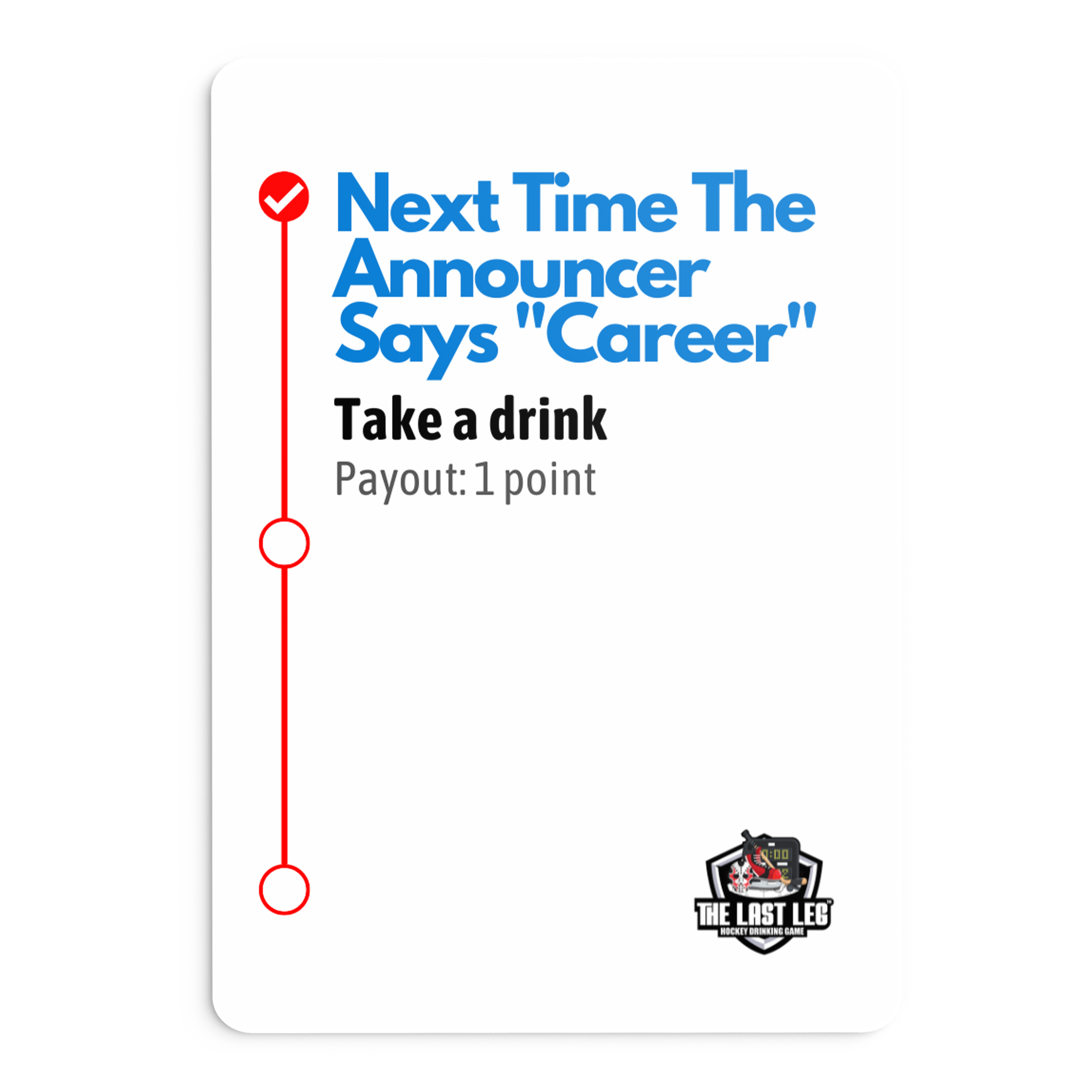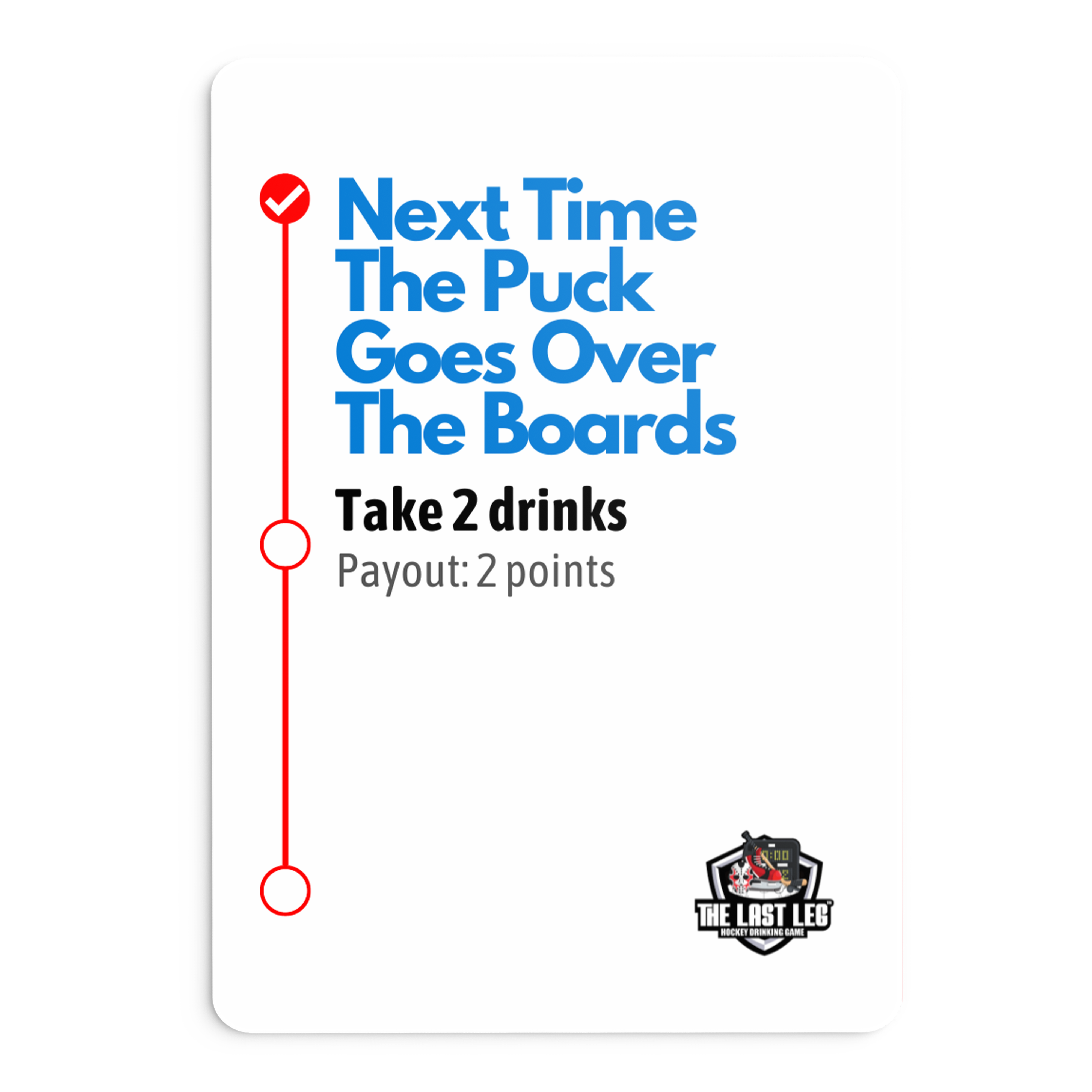 100 Cards
There are tons of cards that have to do with specific things that happen during the game such as a power play, steal or turnover, blocked shot, face off, and more!
2+ Players
There are cards that have nothing to do with the actual gameplay such as such as stuff the announcers say, things the referees say, and more!
Tons of Fun
There are cards that have nothing to do with the actual gameplay such as types of commercials, things the camera shows, and more!
What Our Customers Are Saying
Every hockey fan needs this game!
The Last Leg was so much fun playing with friends. I'm happy to finally have a drinking game I can play while watching hockey. It was fun seeing how drunk everyone got 😂
Don't like hockey? You will still have a blast!
My boyfriend is huge into hockey and I'm not so I got this game to try out. I ended up having a ton of fun watching the game with him. He also had a blast playing. It is great for fans and people that just wanna have fun!
I got drunk.
Well I already thought I drink a lot during games but I guess I was wrong. I ended up getting hammered and had a ton of fun playing with friends. Definitely recommend!
This product is rated 4.9 of 5.0 stars.
It has received 15 reviews.
Very fun
It is a blast and gives you a little extra to cheer about during the game. If you're playing properly you'll have a blast.
Awesome fun!
Definitely a must have for the playoffs!
So much fun!
This game is so much! Boyfriend and I had a blast watching our Avalanche and playing your game.. thanx
Played the other night and I was hammered with 13:10 left in the first period! Lots of fun!
The best for NHL games
My friends and I play this every game. Tons of fun and you will get buzzed