⭐️⭐️⭐️⭐️⭐️ 614+ Reviews
Dizzy Date
Experience a new level of fun and intimacy with your significant other by playing Dizzy Date, the ultimate couples drinking game! 🥂
🍆 Good luck making it through the entire deck!
🍷 Pour a couple glasses and get ready to have a blast!
❤️ Get intimate with your partner!
🎉 The perfect excuse to stay in on a Friday night!
What Other Couples Are Saying...
Well I Was Definitely Dizzy Drunk
We had a great time playing and learned a lot more about eachother. By the time the game ended we were drunk and naked lol 😂
A fun way to spend a night in!
It helped us look back and see all the things we've been through together in a fun way. Highly recommend for couple who have spent some time together, newer couples who are daring will also enjoy it!
Perfect spice to date night!
Highly recommend, boyfriend/girlfriend, married or dating! I had the second date and the spicier version and i mixed them together it was a perfect combo!
Great game
Best game ever it's so fun and had a lot of different Cards inside to keep it Intreating…we have had many great nights playing it 10/10 would recommend
Perfect for Date Night
How my significant other and I got close was by playing many board/interactive games so this game added to our repertoire perfectly! We had a blast with just us two, especially when the cards got extra spicy lol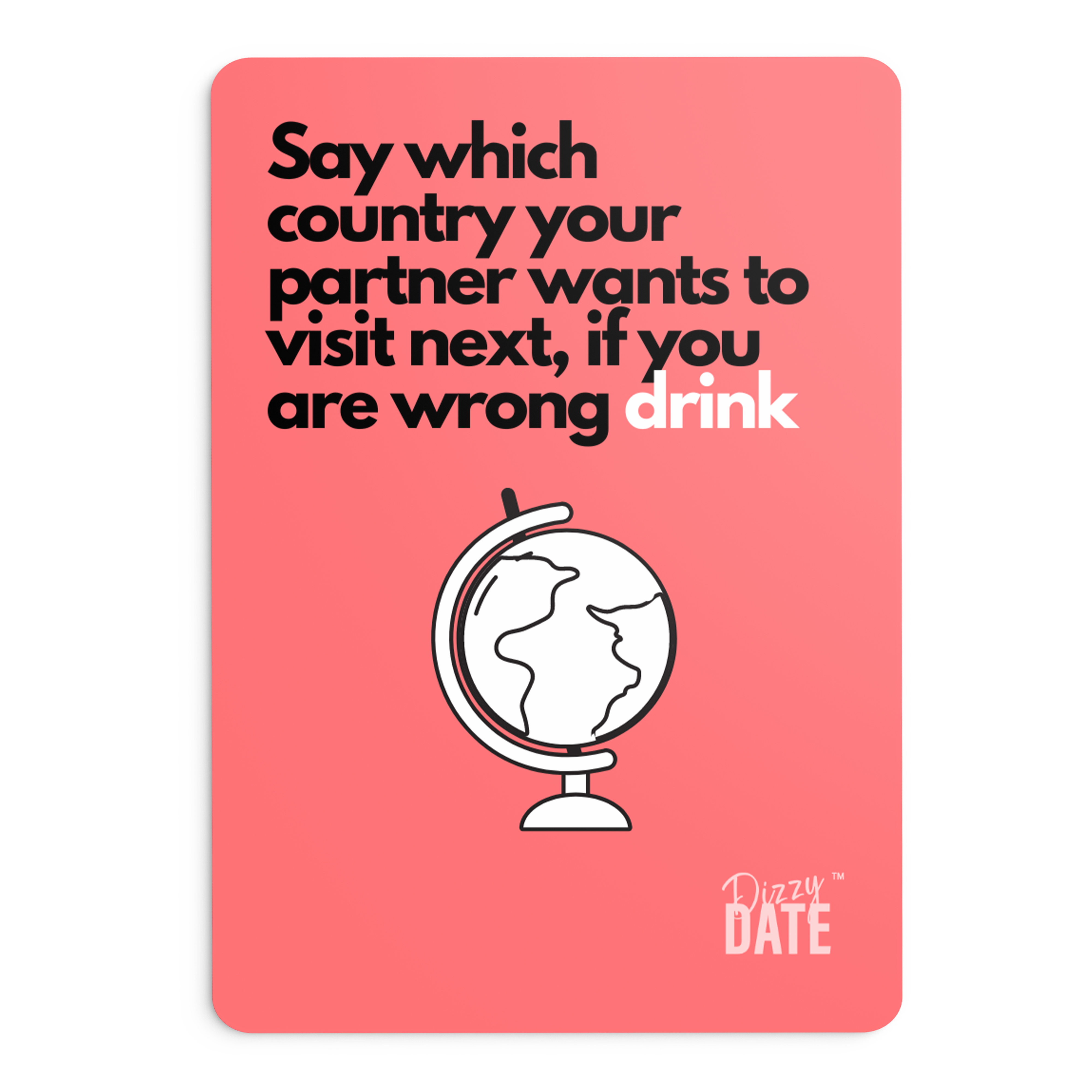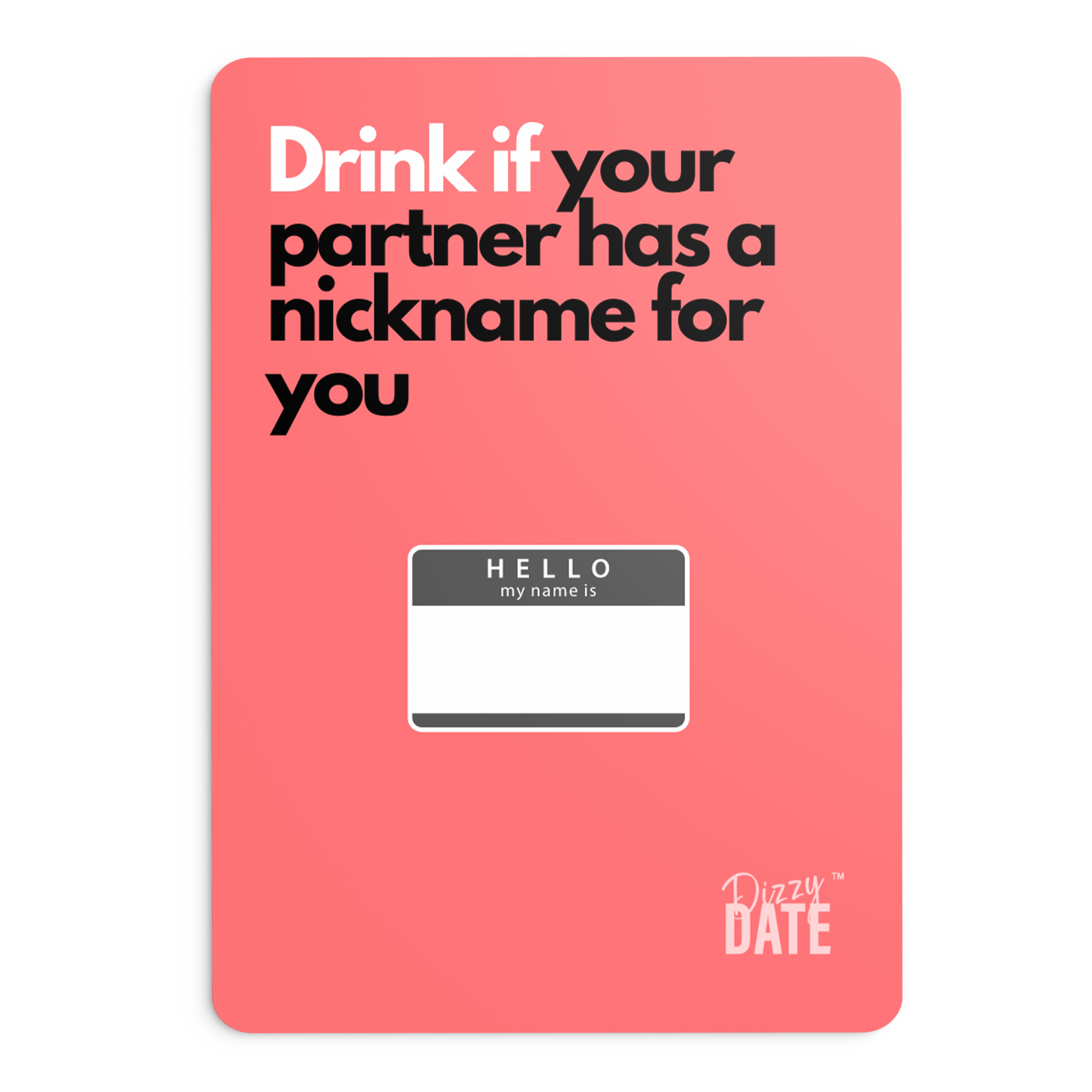 The Original Deck
The perfect combination of sweet and spicy. If you want to get get sexy, tipsy and intimate then this is the game for you! 🥳
Shop The Original Deck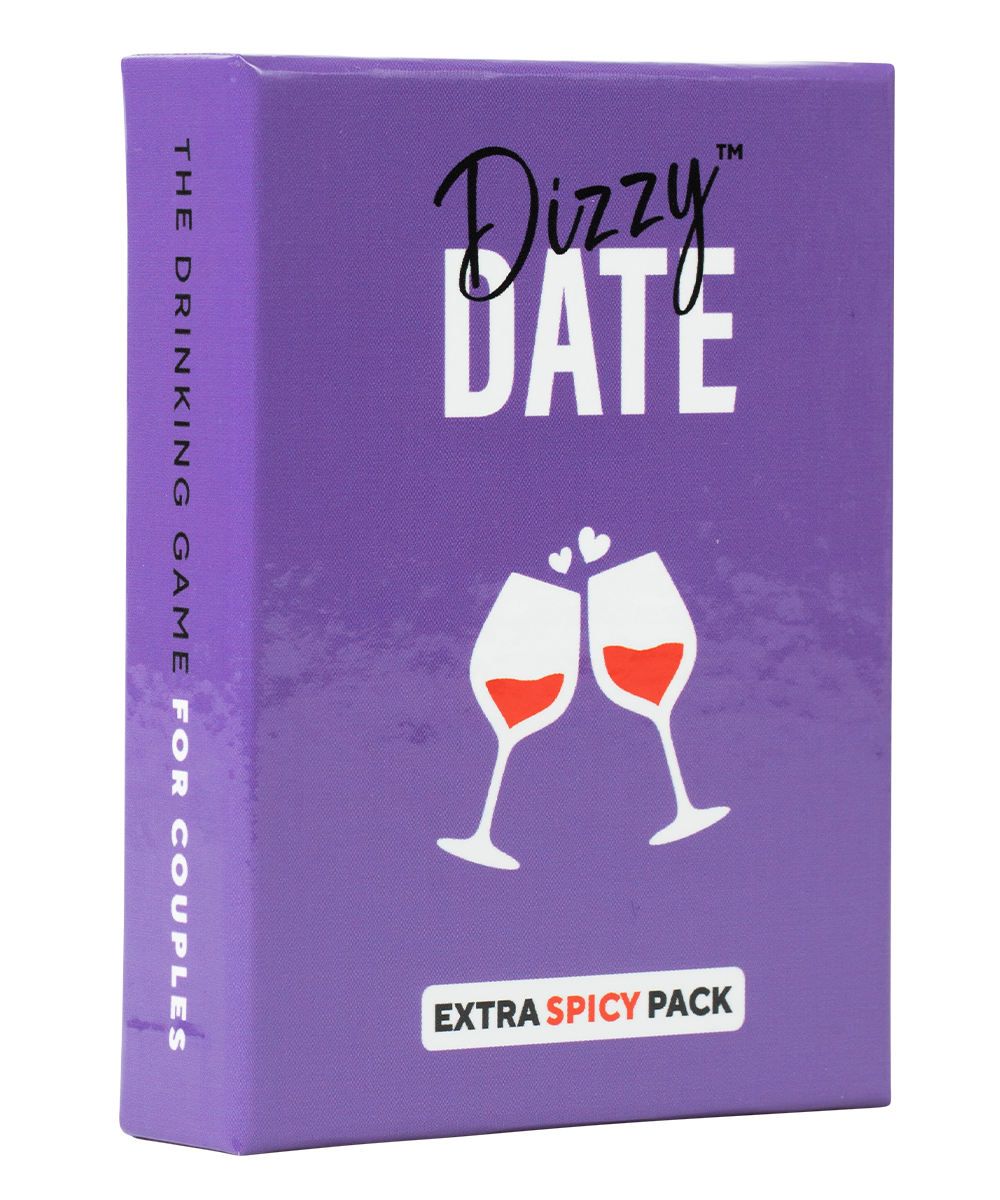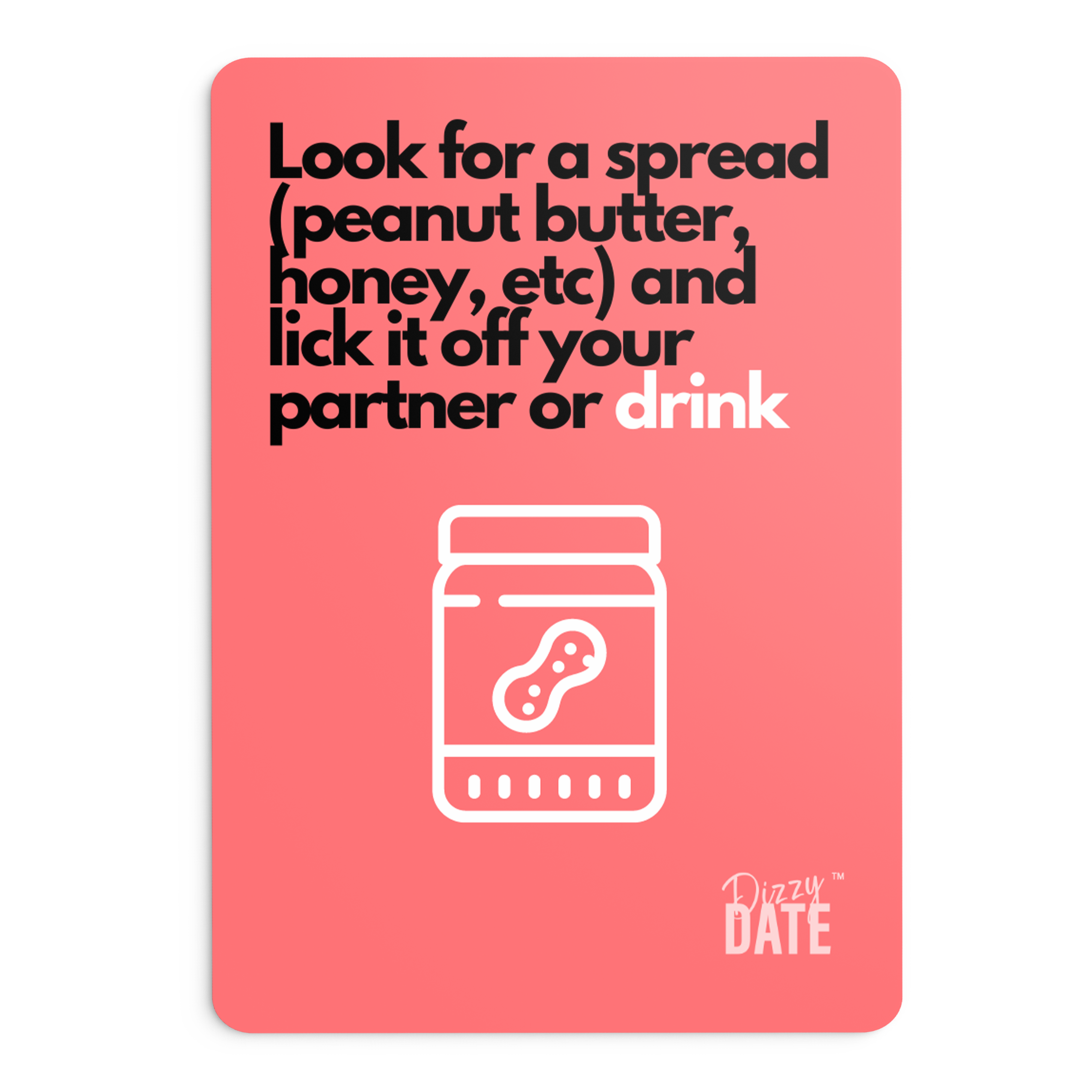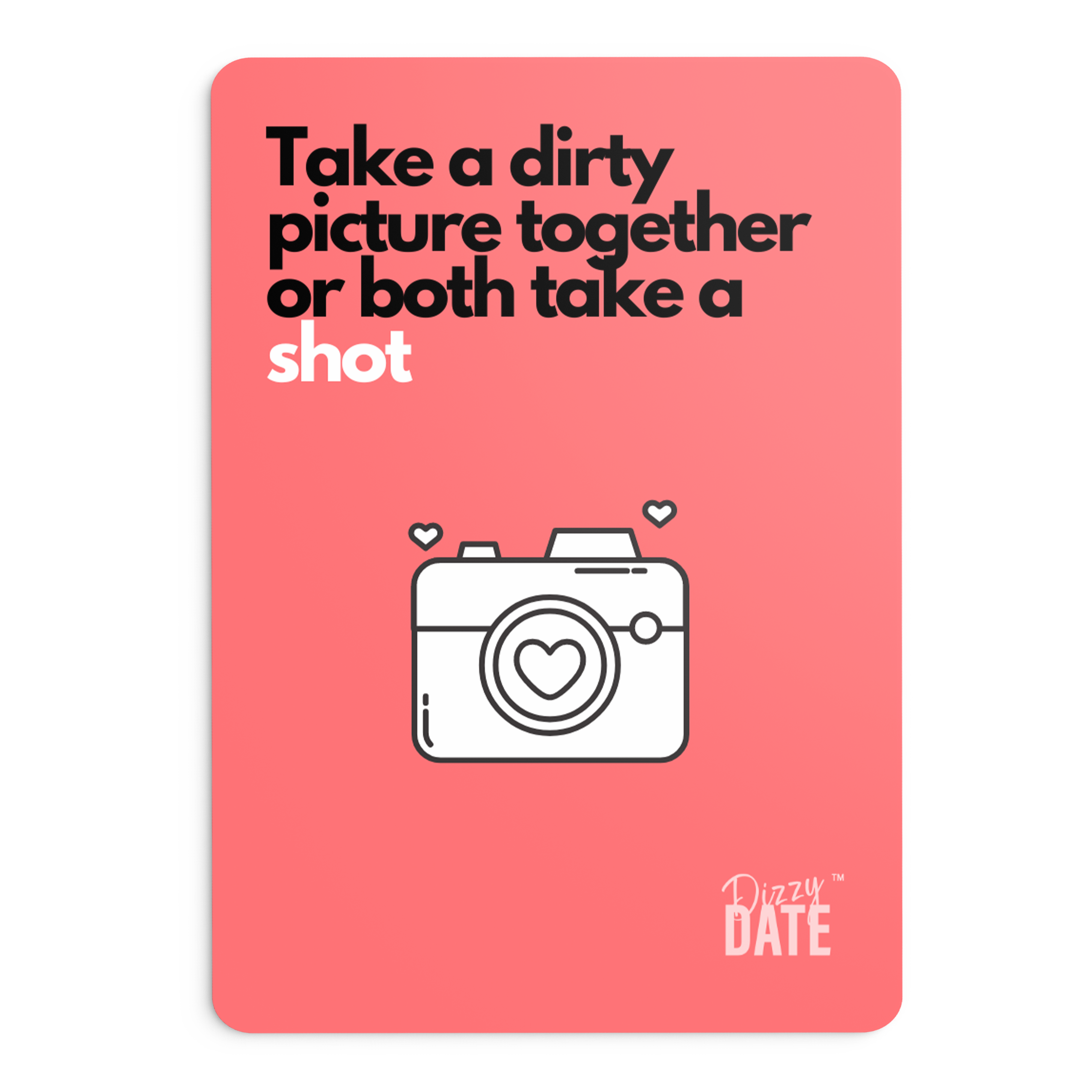 The Extra Spicy Pack
The perfect expansion pack to spice up the original deck. The cards might get a little sticky... 😏
Shop The Extra Spicy Pack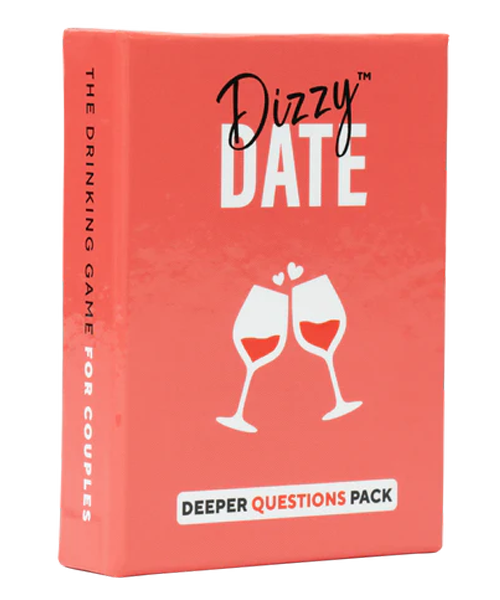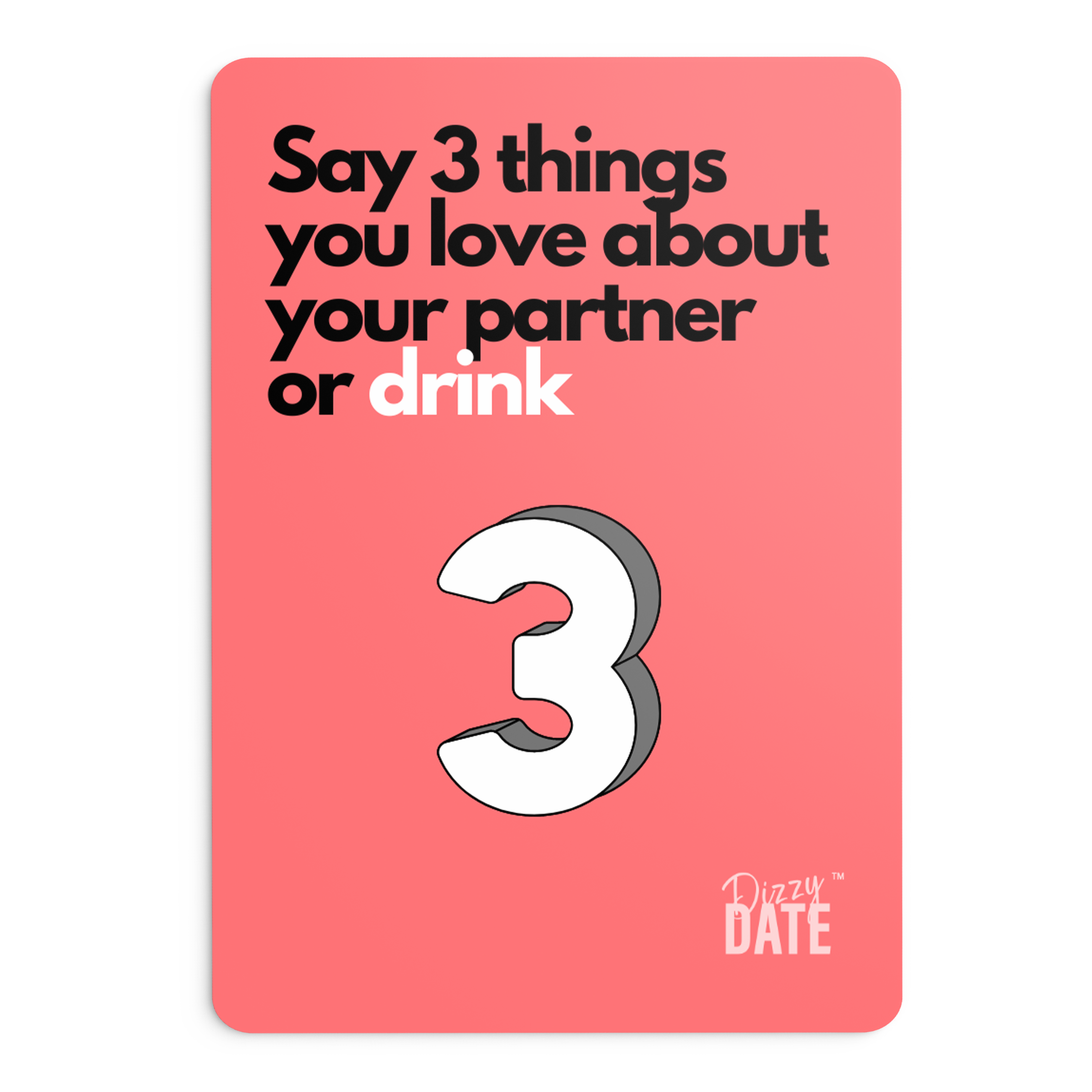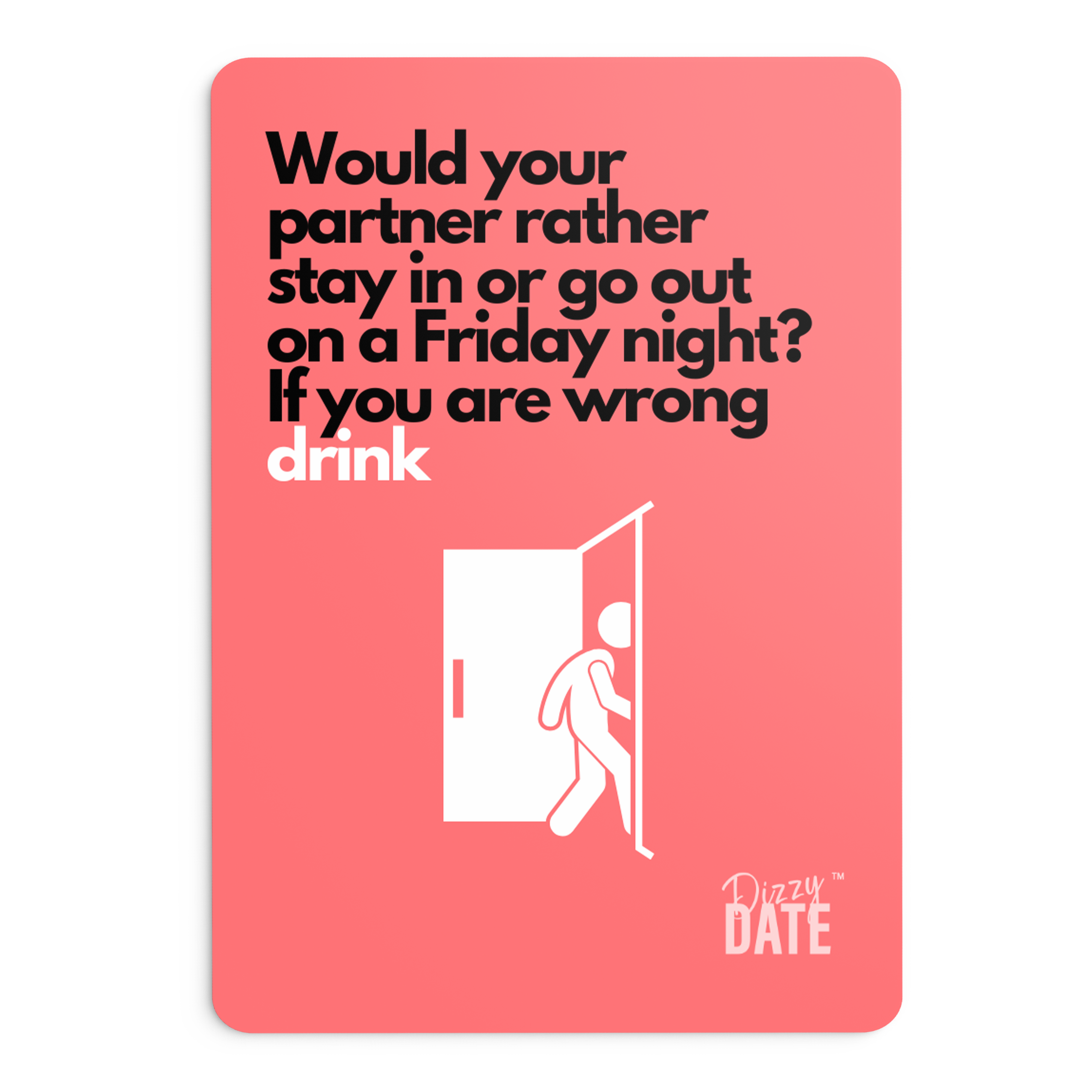 The Deeper Questions Pack
An expansion pack every couple should play to get to know their partner on a deeper level. Even if you have been dating for years or married, you will definitly benefit from these cards! 💕
Shop The Deeper Questions Pack
How To Play
It's very easy to play (even after a bottle of wine lol)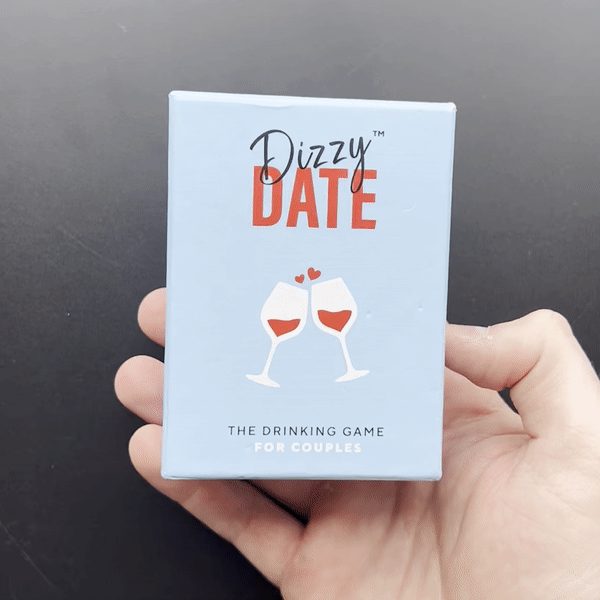 Step 1
Shuffle the deck and take turns drawing a card.
Step 2
If you draw a "Drink if" card, it applies to both of you.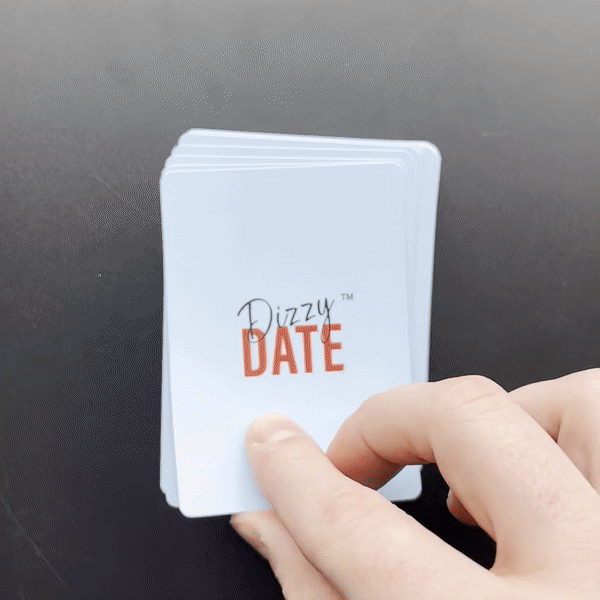 Step 3
All other cards apply to only the player that draws the card unless states otherwise.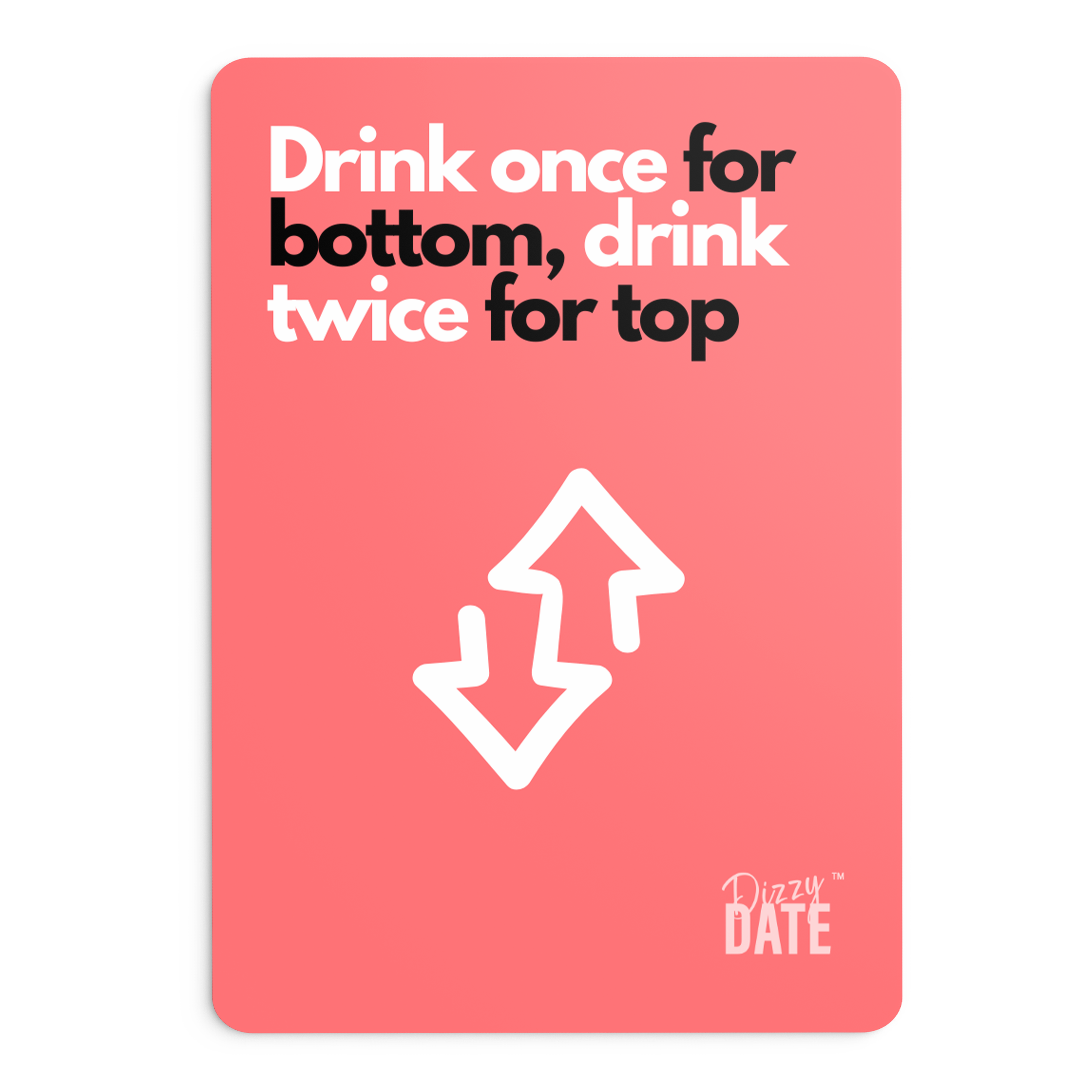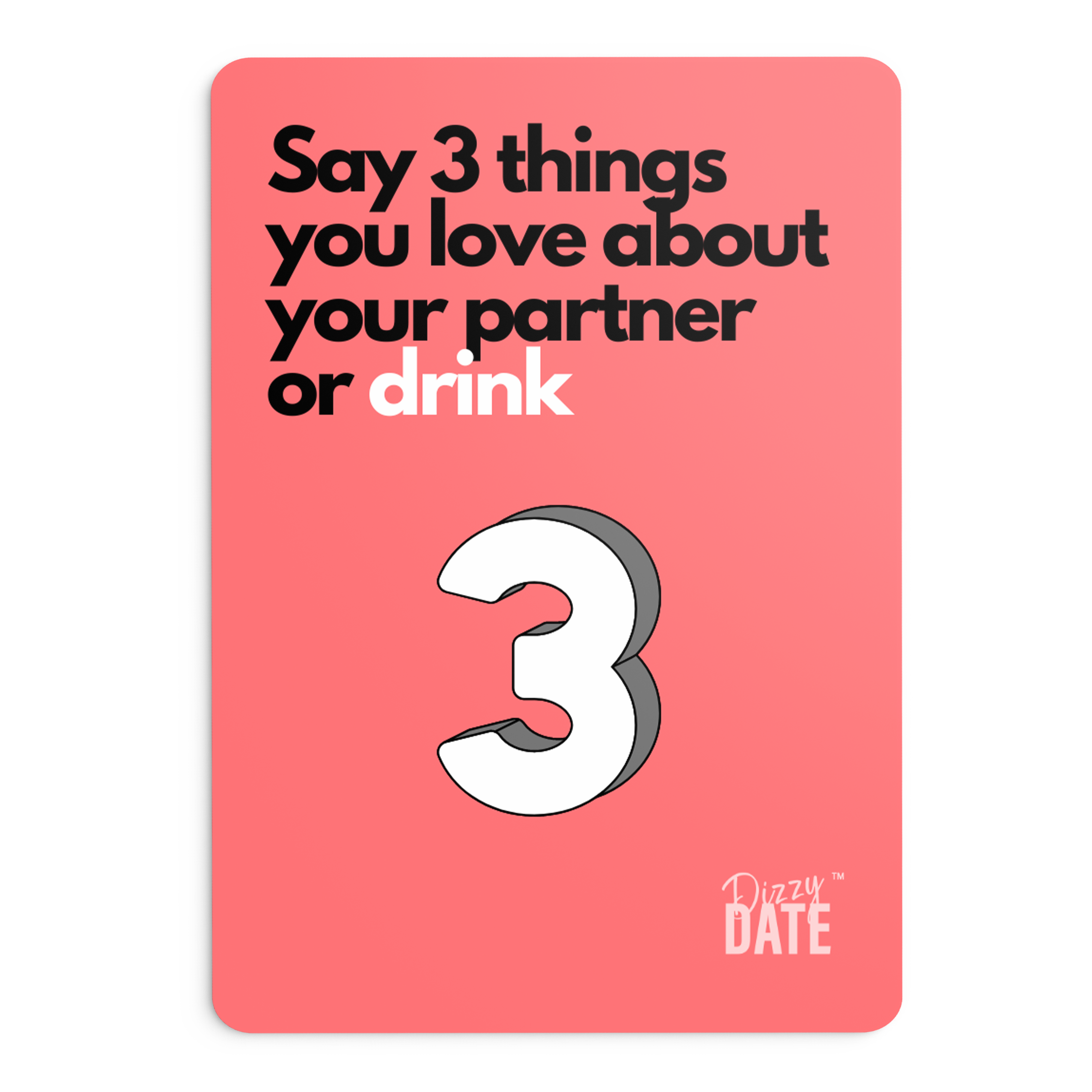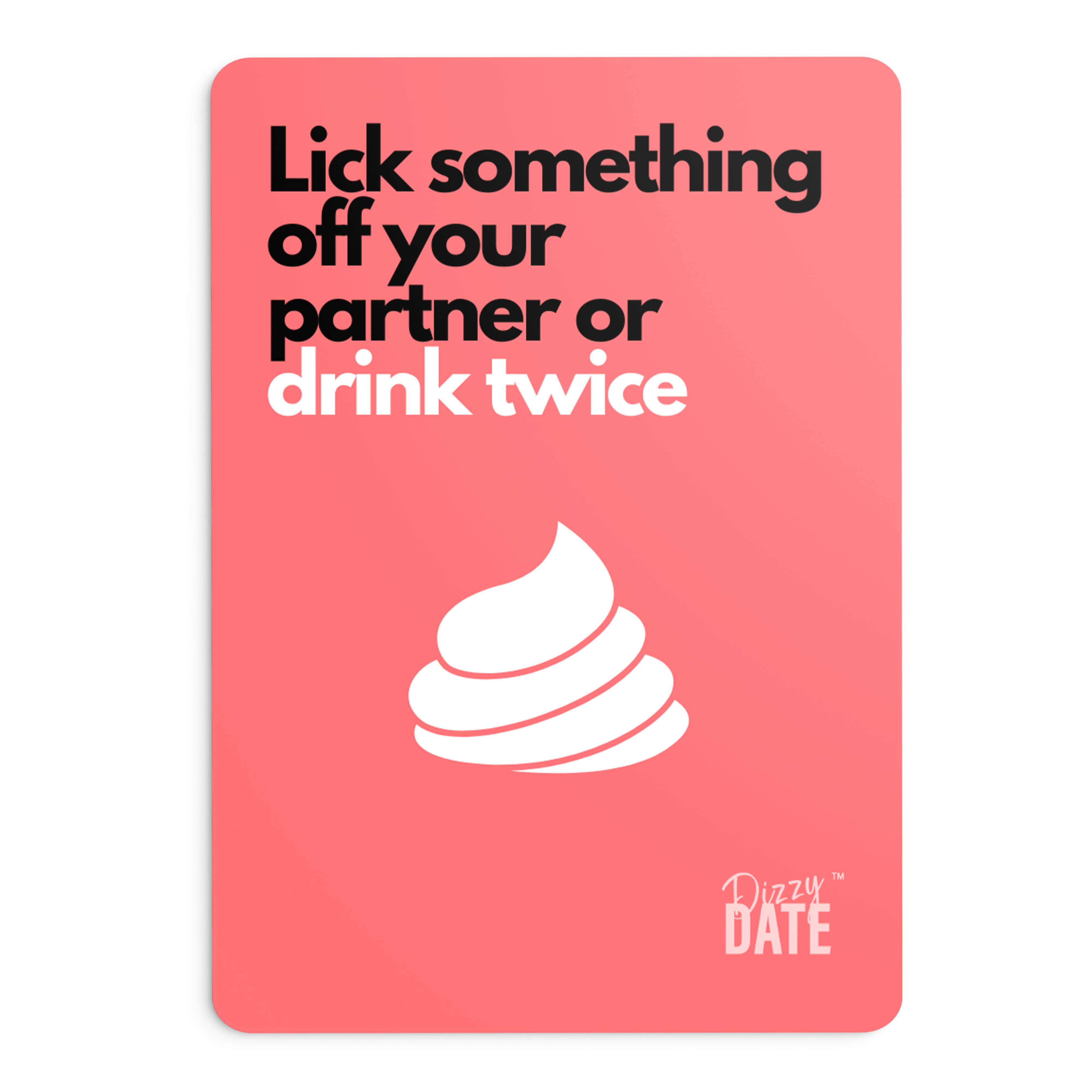 Spicy Dares 💦
There are tons of spicy cards that will make the night extra hot. We know what you're going to end up doing after the game, if you can make it that far!
Intimate Cards❣️
Dizzy Date will bring you and your significant other closer together in a fun and engaging way!
Cheers 🥂
It's called Dizzy Date for a reason! You will definitly be getting tipsy with your partner.